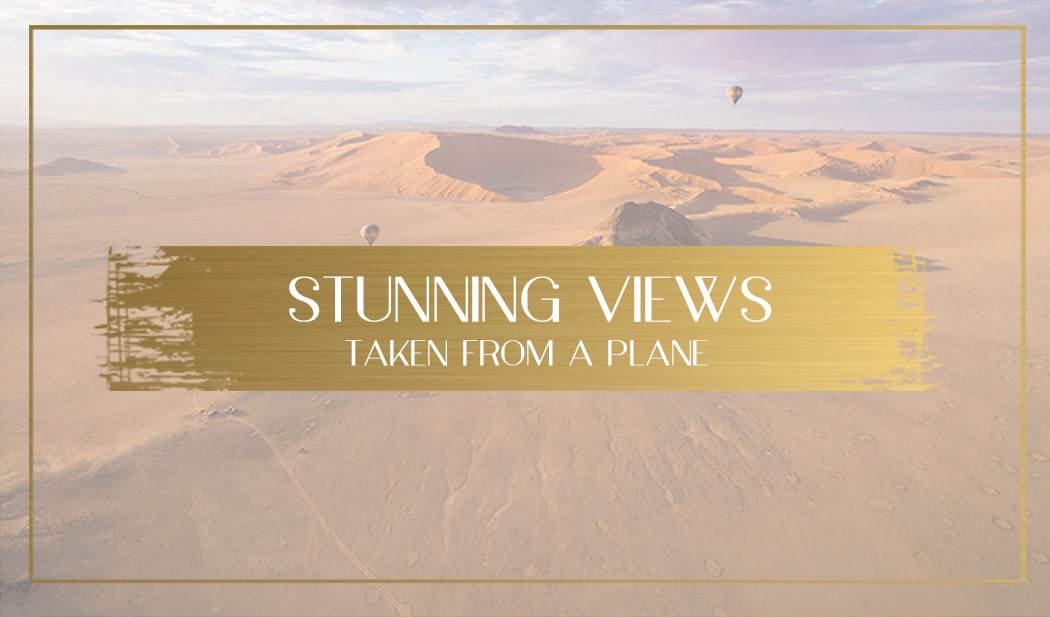 I've always been fascinated by the stunning views from above. So much so that on several occasions I've opted to take a helicopter ride over famous landmarks – no matter what the expense. Some of these include the Dunes in Namibia, Everest Base Camp from Nepal, and Victoria Falls in Zambia.
Bird's eye views always catch my attention. I could sit for hours paging through these shots, daydreaming of distant lands and epic scenes. So I decided to ask some travelers to share their most fascinating shots from the air, whether it be from a plane, a helicopter or even a balloon.
And this is the result. I've rounded up 34 of the most stunning views from travel bloggers around the world to share my love of great heights with you. Warning: could cause intense wanderlust.
Click the images to enlarge or the grey arrows on the side to flip through the slideshow…