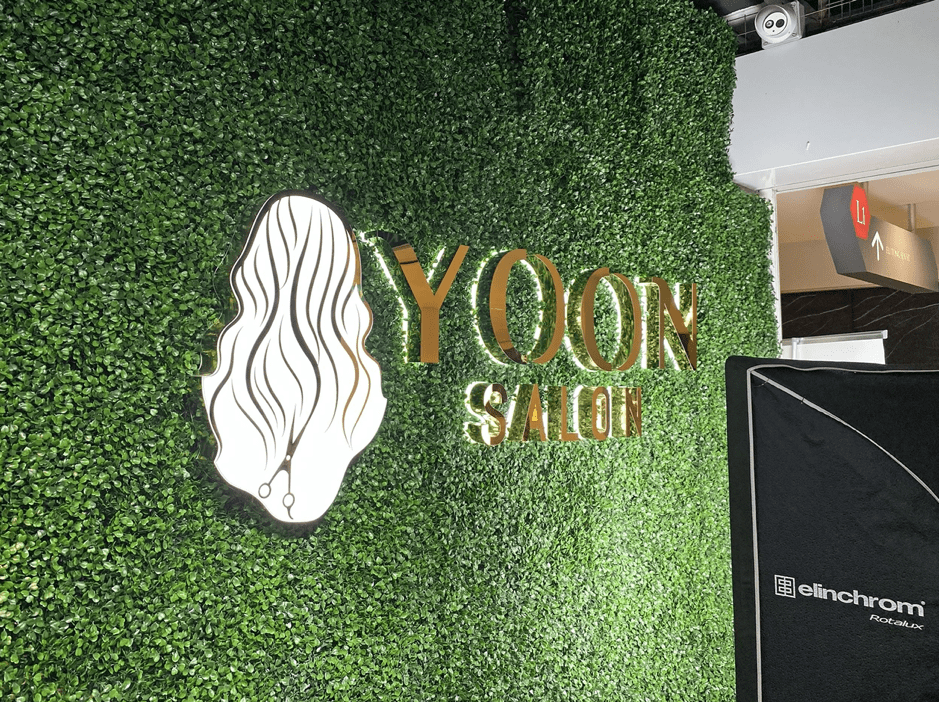 A girl wants to treat herself right? And for my birthday each year I did just that: booked a fabulous hotel or resort somewhere amazing for a vacation to remember or got completely off grid at one of my favorite destinations, those that you can't even locate on a map.
This year was going to be even more special because it was my 40th birthday, a landmark celebration that was going to finally tick off all the Asian countries with an unforgettable trip to Papua New Guinea for the Goroka festival.
But alas, destiny had other plans and I found myself without one.
That was until the idea of finally dyeing my locks in an unusual shade popped back into my mind; why not take the leap and finally do it? There is never a better time than the present and this is how I ended up sitting on a comfy seat at YOON.
Yoon Salon: The Process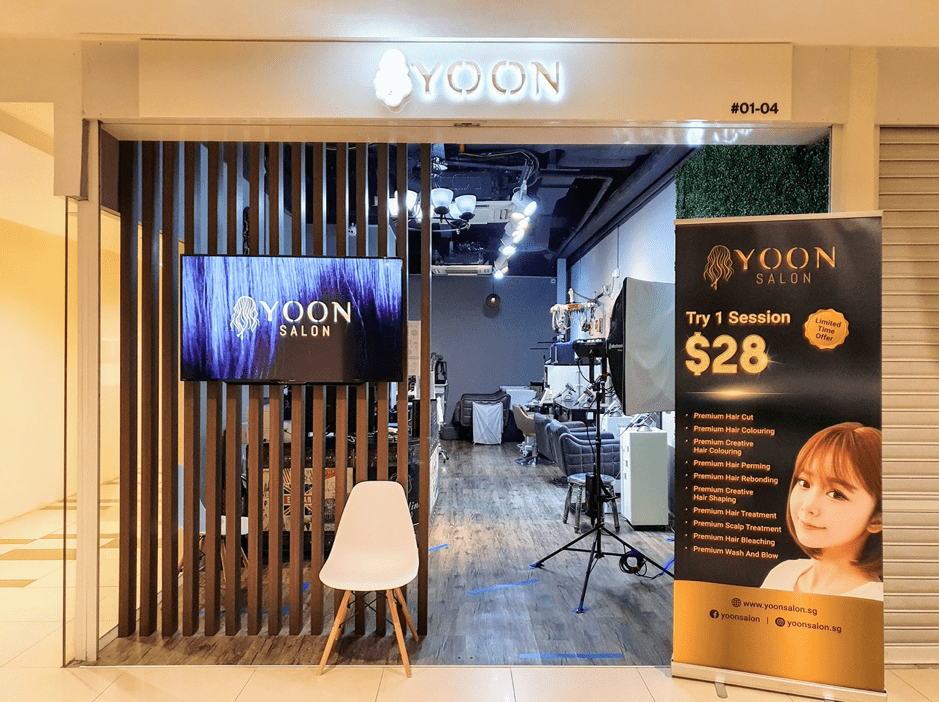 As a total newbie in creative dyeing and professional hairstyling services, I was not quite sure what to expect of a process that would turn me into a real life Disney princess.

Above all, I was concerned that I would come out looking anything but the image I had in my mind or that I would become restless and tired of sitting around for hours waiting for the products to do their magic.
Luckily, I only became a little restless (you can't blame me, I have a to do list that is longer than my arm) and came out looking beautiful. I was almost addicted to my new hairstyle and the hue of my dye, who would have thought?
The process started with a thorough consultation with the professional stylist who went through several palettes and shades until he found the combination of pink and purple he thought would look best on my face, against my skin color and on my hair type.
We discussed back and forth whether the purple should be darker or brighter and looked at various examples of his previous customers and other images on the internet and Instagram. He advised me to go for lighter pastel shade rather than a neon one because he felt it would suit me more. Thankfully, he was right and I was wise to take his advice. As my mane was being brightened into a blonder shade than my natural color for the products to take on better, he spent time on Instagram looking for someone who had the exact style he was envisioning.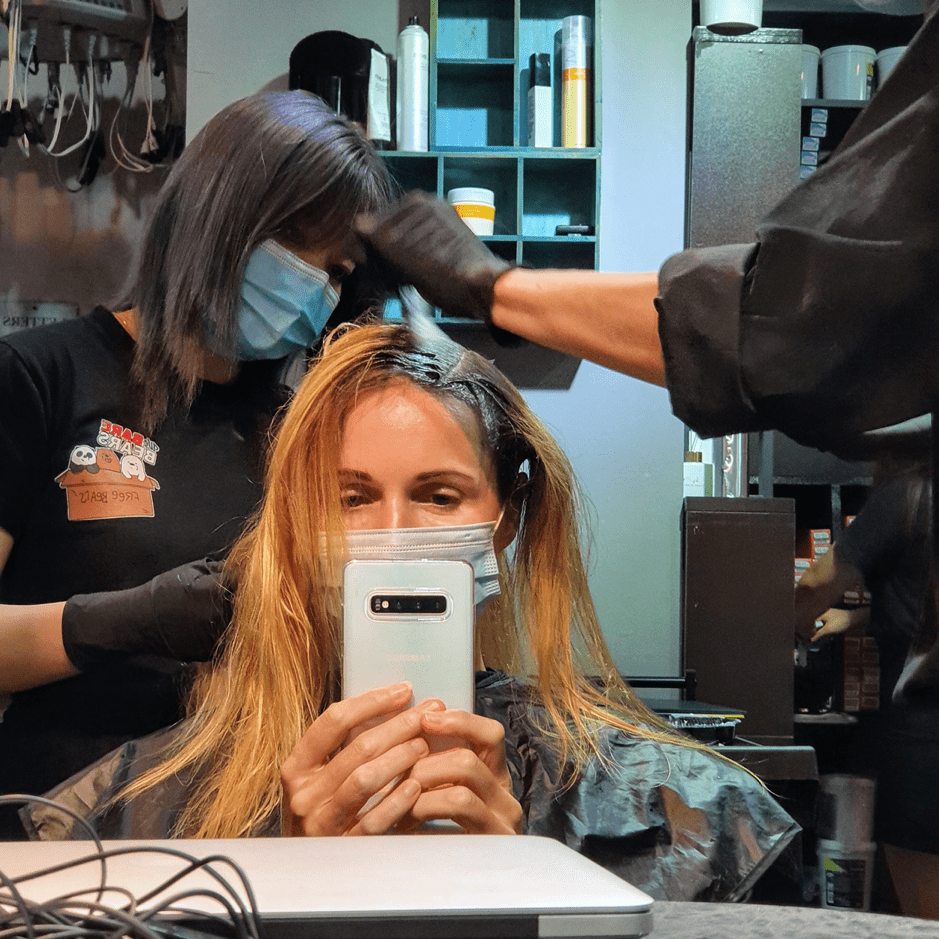 I must say the consultation process was much more conscious than I thought; in my mind I would just say pink and purple, little did I know that there are dozens of shades of pink and purple and a long list of possibilities for the product application and technique. He was also much better than me at picturing the end result, and had a clear idea in his mind of what would look best, and I am happy I trusted his expert opinion.
It was clear he knew what he was doing and understood what I wanted, even if I was not quite capable of articulating it ("I want a unicorn meets Disney Princess look" were my exact words) and his suggestions made sense, so I was confident it would turn out well.
He also understood I did not want to come out looking like a punk rock singer or a kawai model taken out of Harajuku, I wanted a soft look that would be more dreamy than manga and would not change my appearance too much, just a soft finish to my regular look.
Down to the details, to achieve that look he had to first lighten my base color to a blonder tone and then cover my grey hairs and roots with a dye in the same shade as my regular hair (the 40s don't forgive!). To make things more complicated, I did not want to dye my entire mane but just the bottom half, keeping the top the same as it was with a mere purple highlight.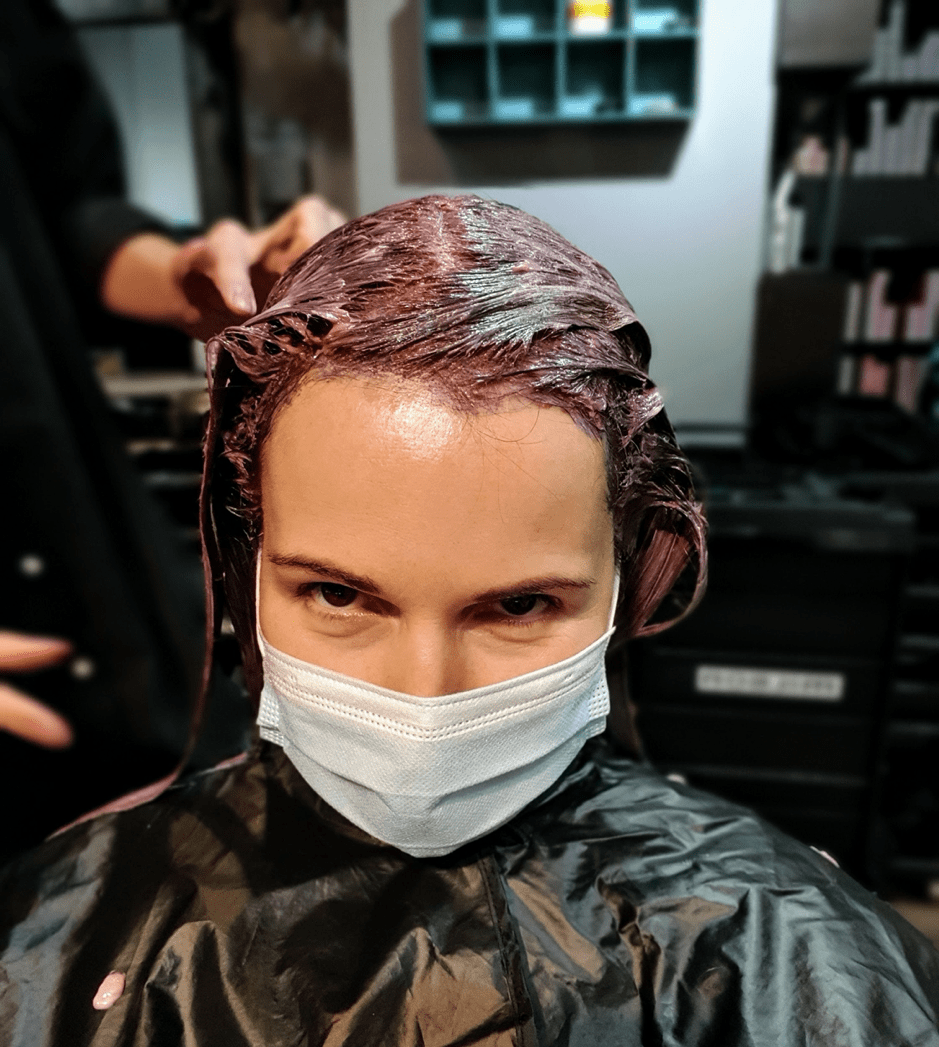 The blond dye was applied, my head was wrapped in small bundles of aluminum foil and there I sat for a while letting it all sink in while looking like I came out of Star Trek. Once the product had done its magic, it was all washed out and readied for a second round of product that would actually bring the pink and purple shade out.
The base color was pastel purple but pink highlights were applied on top in a two step process. This was a painstaking process that had the stylist and his colleague work hand in hand for a good half an hour. I waited for a while with a pink looking head for the colors to work through. After it had set in, all was finally washed away and my hair blow dried. And then when it got styled, I could finally see the result: a subtle but dreamy pastel.
YOON: The Result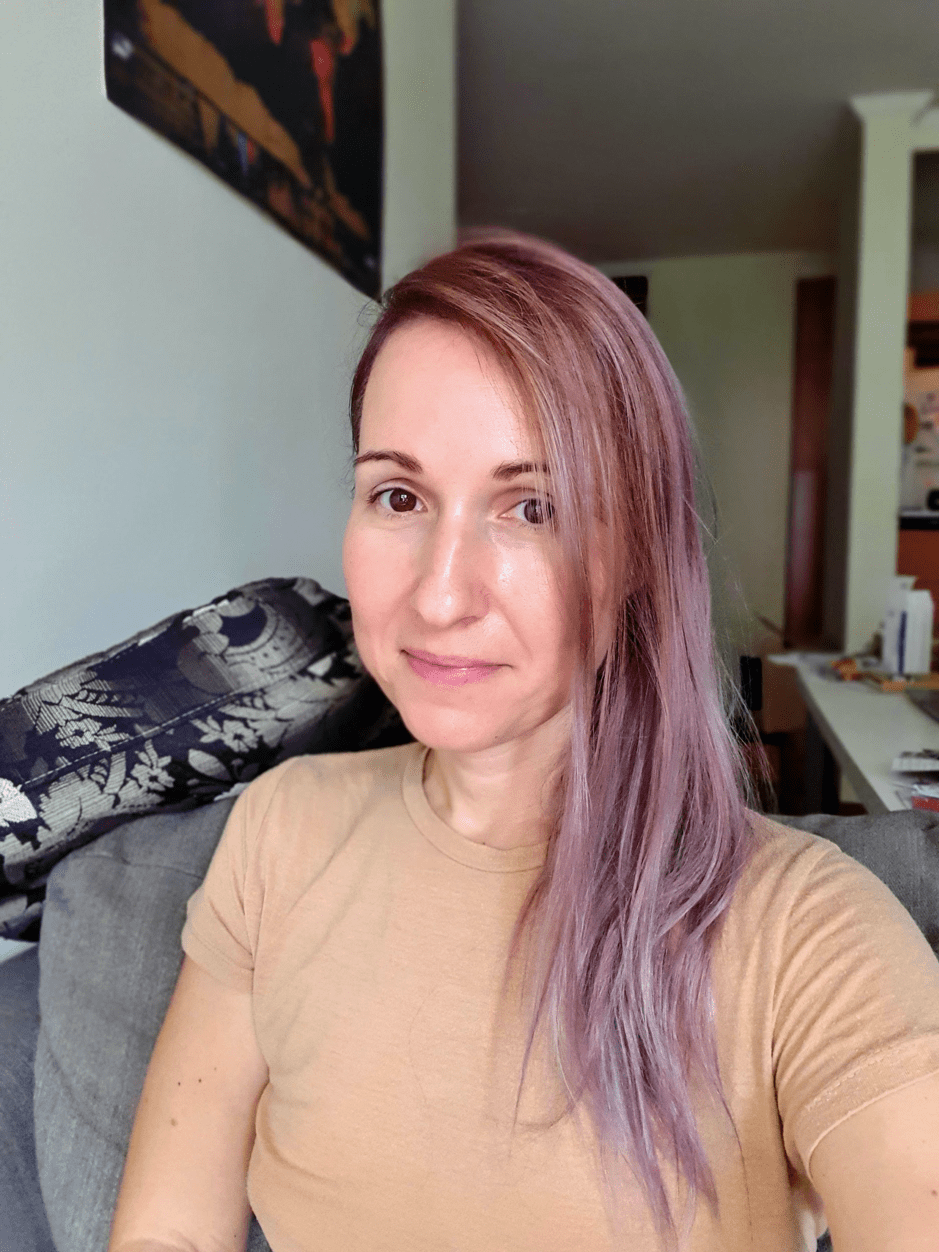 My stylist was right and although the final look was softer than I had in mind, it was also a better choice for my look, skin and hair color.
My appearance was not dramatically changed because the top part of my hair remained a similar shade and the bottom half had a metallic, soft pastel edge with shades of purple and pink highlights, I definitely looked like a Disney Princess meets a fairytale unicorn.
After the styling and some photographs, I was given extra advice on keeping the hair healthy and shiny, something I had not counted on. I also went through the process in detail again so I was clear about the effort it took to achieve the result (hint: about half a dozen steps after the final results were clear).
It was clear that Keith, my stylist, had applied creative coloring techniques to many clients before and knew how to make sure the results were best maintained. It probably helped that he also had colored his hair in a funky shade of blond-grey that reminded me of the young KPop music bands. And best of all, YOON has an ongoing offer for first customers where you can try their professional services for just S$28 and see if you like it. At the end of your session you will be given a budget for following rounds if you choose to keep your style for a longer time. If you ever wanted to try creative coloring, you now have no excuse.