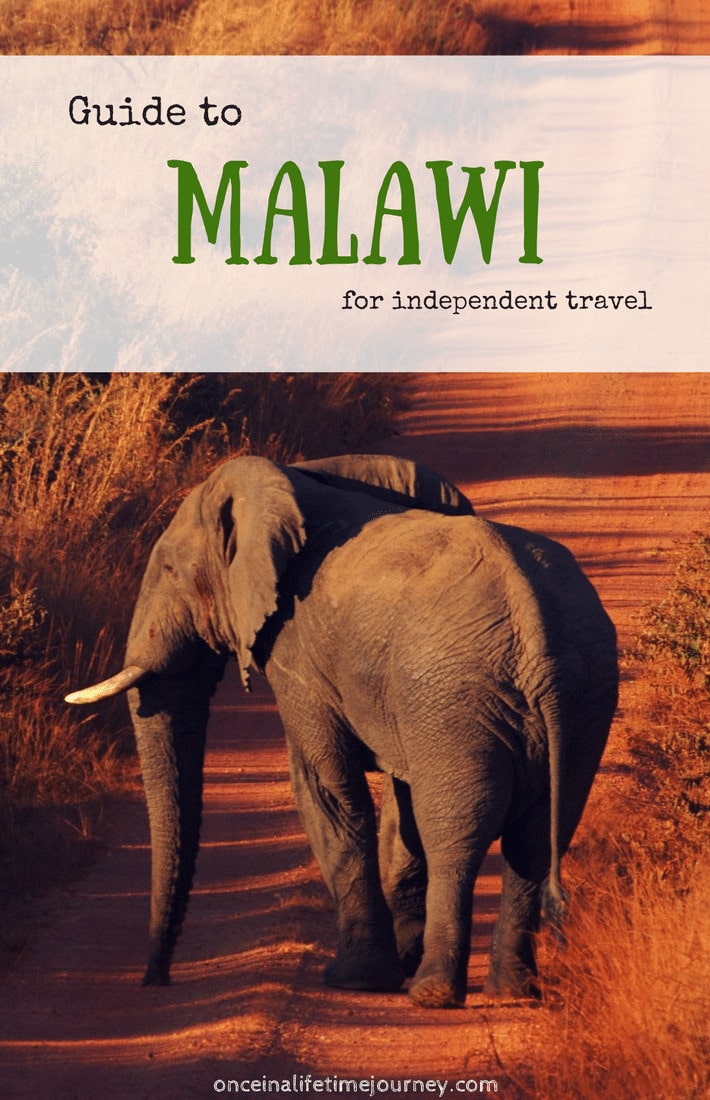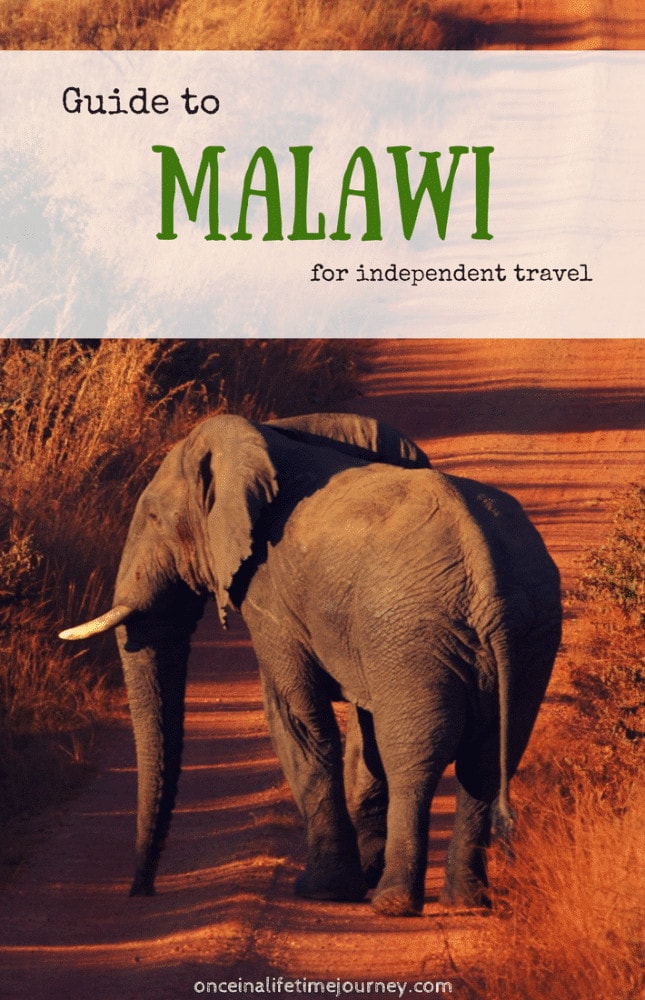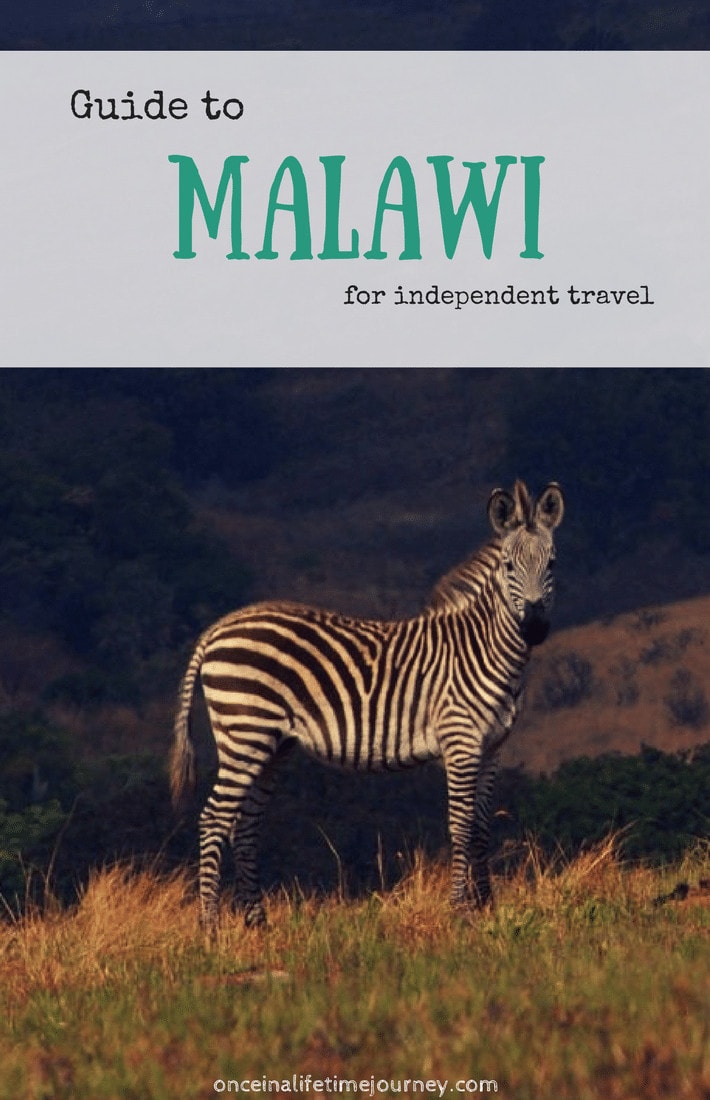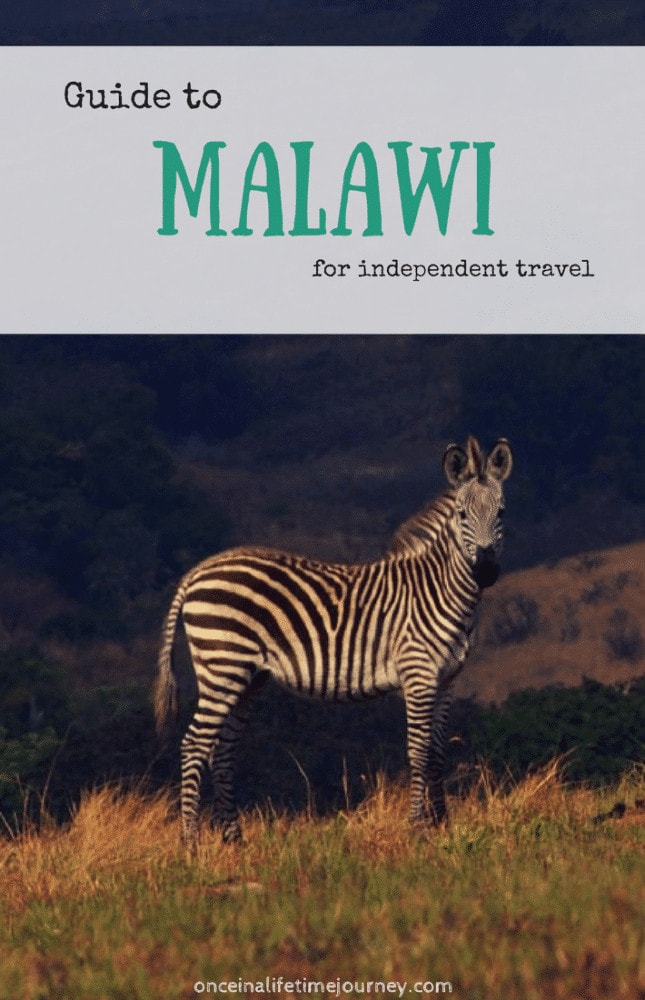 Malawi, known as "The Warm Heart of Africa," has held a special place in my heart ever since I served in the Peace Corps there back in the 1980's.
A small land-locked country in southeastern Africa, Malawi stretches along Lake Malawi – the third largest lake in Africa – on the southern end of the Great Rift Valley. Bordered by Mozambique, Zambia and Tanzania, it contains all of the elements you could be looking for in an African destination within its borders.
If you've never heard of Malawi, it may be because it's not had a war or revolution in recent times. A British protectorate until 1964, the handover to independence was peaceful. Ruled by Hasting Kamuzu Banda as a single-party state until 1994, its transition to multi-party democracy since then has also been almost entirely peaceful.
Many safari companies offer complete travel packages in Malawi at various levels of luxury, which typically include the most interesting sights, all land transportation (and sometimes domestic air), hotels and all meals. Malawi is a relatively easy country to travel around in and a great family destination too, one which is flying under the rather. Check out this 14 day family trip to Malawi for more details on how to take your family there. If you prefer independent travel, the following guide should get you started.
Planning a trip
Visas: For most nationalities, a visa is required to visit Malawi. Citizens of the US, UK or EU can get one on arrival. Make sure to check with the nearest Malawian embassy to find out what documents you need to have with you, and how much it will cost. A single-entry visa is currently US$75.
Health: Make sure to have at least the hepatitis A, typhoid and diphtheria/tetanus/polio vaccinations. Consult with a medical professional about other vaccinations. You are required to be vaccinated for yellow fever too, and your vaccination papers may be checked on arrival at the airport.
Malaria is endemic, so take your anti-malaria tablets as prescribed, starting before you leave and continuing afterwards as directed.
Since some malaria parasites may have developed immunities to the tablets, it's wise to sleep under a mosquito net. If you spend time outside after dusk, wear long sleeves and long pants with socks. Put mosquito repellent on any exposed skin. Any decent hotel will provide a mosquito net for your bed: use it.
Some tap water in Malawi is safe, and some isn't. You just can't be sure. Good hotels will provide bottled water, and you should also use that for brushing your teeth. Always check to make sure that bottled water has not been opened before you break the seal.
The high-end hotels will have procedures in place so that it is safe to eat uncooked vegetables and fruit. Anywhere else? Don't take the risk. Outside of a good hotel, only eat fruit you can peel yourself and food that has been fully cooked.
How to get to Malawi
Unfortunately, no airlines from Europe, Asia or North America operate direct flights to Malawi. You'll most likely change planes in Nairobi, Addis Ababa or Johannesburg. I'd suggest Nairobi or Addis Ababa, just in the interest of shorter travel time but Johannesburg will be faster (though probably more expensive) from Asia.
Malawi's capital city is Lilongwe, but from South Africa you can also find flights to Blantyre. In such a small country, it makes little difference which you choose. The driving time between the two is about 4h on a well paved road.
Getting around Malawi
If you want to rough it, you could get from town to town on buses. Most of these, though, are overcrowded and unreliable and don't run on any discernible timetable. Between the bigger cities – Lilongwe, Blantyre, Zomba and Mzuzu, for example – comfortable, Western-style buses run on regular, planned routes.
Instead, book a rental car from the airport or, easier still, arrange for a car with driver. In either case, unless you have no plans for safari parks or any other dirt road driving, it's best to have a four-wheel drive vehicle. Make sure it has a spare tire, a jack and a fire extinguisher, since you might be stopped at roadblocks to check for required safety equipment. Fuel costs about as much as in Europe.
Ulendo Airlink offers domestic flights between Lilongwe, Likoma, the southern lakeshore, Liwonde National Park and Majete Wildlife Reserve on a regular schedule. By prior arrangement, they can also fly you up to Nyika National Park.
How long should you stay in Malawi
In my view, a week would certainly not be enough, unless your budget stretches to internal flights or you limit yourself to seeing only one section of the country.
At a minimum, you'd want to spend three nights on safari in the south, four nights at the lake, and three nights at Nyika (with a stop at Vwaza in one direction and a stop at Livingstonia in the other). Two weeks would give you time to spend a few nights on Likoma Island and perhaps see Mount Mulanje and/or the Thyola tea-growing region. If you chartered internal flights between Lilongwe Airport, Nyika National Park and Likoma Island, you could save some time and cut the trip to a week and a half.
The best time to visit Malawi
The dry season runs in Malawi's winter from May to October or November, so this is generally the best time to visit Malawi. Unpaved roads are easier to navigate in the dry season, the sky is blue and the temperatures are not too high. In the higher elevations, it can get positively chilly. On safari, wildlife is easier to spot in the dry season when the vegetation is less thick. Also, animals tend to congregate at dwindling waterholes.
The rest of the year is rainy season, but it doesn't usually rain for long periods at a time. The vegetation is lush and green, and November to March is the best time to spot orchids in their full glory in Nyika National Park. It can also get uncomfortably warm in Malawi's summer, especially at the lower elevations in the south of the country. Unpaved roads are worse in the rainy season, when dust turns to sticky mud, making it even more crucial to have a four-wheel drive car.
The National Parks of Malawi
Lake Malawi
Lake Malawi is part of the Great Rift Valley chain of lakes, which means it is narrow and particularly deep. At the southern end of the lake is Lake Malawi National Park, a UNESCO world heritage site because of its unique endemic fish species called cichlids.
Lined with white sand beaches, the lakeshore is well-equipped for combining lazing on the beach with water activities like sailing, kayaking, kite sailing, water skiing, snorkeling and scuba diving.
For a glimpse of local life, take the old passenger ferry, the Ilala, that plies the lake, stopping at small lakeshore villages, some of which have no other access to the outside world. It has private cabins on the upper deck which are not luxurious, but they're comfortable.
Wildlife parks of Malawi
The wildlife parks in Malawi are not as huge as the famous ones in Tanzania, Kenya and South Africa, but you can still spot plenty of animals and get a sense of Africa's original savannah landscape. The smaller scale of these parks makes them more doable in a day or two.
Liwonde National Park
The most convenient to the southern lakeshore hotels and not far from the city of Blantyre, Liwonde is situated next to the Shire River, which makes boat safaris possible as an alternative to the more common four-wheel-drive safaris. Here you'll see crocodiles, hippos, a range of antelopes and lots of birds. If you are lucky, you might spot the reintroduced black rhinos, and maybe even a lion.
Majete Wildlife Reserve
Located close to Blantyre, Majete has an interesting history of decline and rebirth. In 2003, the resident animals had been poached out of existence. A reintroduction effort has restored the park, making it the only one in Malawi where you can see all of the "Big Five" (lion, elephant, Cape buffalo, leopard, and rhinoceros).
As a matter of fact, the reintroduction of elephants and the prevention of further poaching have been so successful in both Liwonde and Majete that the elephant population has grown too big, leading to habitat damage. In 2016, a massive operation moved 250 elephants from Liwonde to Nkhotakota National Park. Another 250 will be moved from Majete in 2017.
Nkhotakota Wildlife Reserve
Also depleted by poaching and years of neglect, Nkhotakota is making a comeback, an interesting example of what attention to national parks can do for the tourist industry. By building a perimeter fence and other measures to prevent poaching, as well as reintroducing 500 elephants, the aim is to reinvigorate the park. It's a smart move, given its proximity to the many attractive high-end hotels nearby on the lakeshore. It will allow tourists to combine a beach holiday with wildlife viewing with much less time spent traveling.
In the meantime, you can already visit and view the elephants and remnants of other wildlife, at the same time supporting this ongoing effort. Nkhotakota is also home to 280 species of bird.
Nyika National Park
My absolute favorite place in Malawi is Nyika National Park. Covering a plateau in the far north of Malawi, Nyika's landscape is reminiscent of the Scottish Highlands, with rolling, grass-covered hills. Unlike Scotland, however, these hills are home to herds of antelopes and zebras. Visitors are few and far between, and you could easily spend the whole day touring the plateau without seeing another human.
This is not the place to see the "Big Five". But you can see many different varieties of antelopes, large herds of zebras, 400 species of birds, and also warthogs and bushpigs. If you're lucky, you might catch sight of a leopard or an elephant. Leopards are nocturnal, making them hard to spot during the day. Nyika has no herds of elephants, but sometimes they'll wander across the border from Zambia. And, in the rainy season, Nyika is the place to spot 200 orchid types.
Getting to Nyika is not easy. Most people drive the 120 kilometers, but only half of that — to Rumphi — is paved. That will take you less than an hour. The rest is unpaved, making it an uncomfortable ride or two hours or more, depending on the condition of the road. Make sure you rent a four-wheel drive vehicle.
The other option is to fly to its tiny, unpaved landing strip. No regularly scheduled flights are available, but several companies offer charters, including Ulendo Airlink. While more expensive, it's worth considering if your time is limited.
I'd suggest spending at least two nights at Nyika, though three would make for a more relaxed experience. Take a drive at sunset or sunrise, or hire a guide for a walking safari. These are the times you're most likely to spot the shy animals like leopards.
Vwaza Marsh Game Reserve
Vwaza is worth a stop on your way to or from Nyika. The main draw here are the hippos, which spend their days lazing about in or next to the marsh. They're fascinating to watch, and a short walk along the lakeshore will also reveal a range of colorful birds.
Other sights and activities in Malawi
Livingstonia
Besides Nyika, my other "must-see" recommendation is this colonial-era town perched on an escarpment above Lake Malawi, offering breathtaking views. Built by Scottish missionaries, the brick homes, church and hospital remain, giving a glimpse into Malawi's colonial past. Make sure to go inside the church to look at the stained glass window. The small museum at the Old Stone House illustrates the town's history. To find out more about Livingstonia, you can read this article.
One way of getting to Livingstonia is the T305 road up from the lake near Chitimba. The turn-off is about six hours from Lilongwe, two from Mzuzu, and it's paved up to this point. Sometimes called "the 21 bends," as far as I could see it has more than 21 hairpin turns. It's not dangerous, though, since the road is in such poor shape that you have to drive very slowly. Do not attempt this road without four-wheel drive! The views that open up as you rise 900 meters above the lake are worth the effort, though.
Likoma Island
Likoma Island is in Lake Malawi, near Mozambique, and is lovely with its colonial-era brick church and secluded luxury resorts like the Kaya Mawa. You can get there on the Ilala in a day and a half from Monkey Bay in the south. If that isn't your idea of a fun adventure, you can also fly to the island from Lilongwe airport.
Mount Mulanje: Mount Mulanje, 3000 meters high, is a great place for various levels of hiking. Quite easy walks are available, or a range of difficulty levels up to rock climbing.
Tea plantations: The Thyolo tea estates extend between Mount Mulanje and Blantyre, which is just an hour's drive away. If you plan ahead, you can tour an estate to learn about tea production.
Where to get the best handicrafts in Malawi
Near any location where tourists can be found you're likely to find people hawking souvenirs, mostly basketry and wood carvings. Two places in particular are worth a separate mention:
Nkhotakota pottery workshop
While you're in Nkhotakota, make sure to stop to look at this pottery. The workshop produces some truly impressive creations.
Mua Mission
Near the southern end of the lake, Mua Mission is home to the Kungoni Center of Culture and Art. In the museum, you can learn about the cultures of the Chewa, Ngoni and Yao tribes and see (and buy) their skilled wood carvings.
Guide to the Cities of Malawi
Lilongwe and Blantyre
In my view, neither Lilongwe nor Blantyre is particularly pretty, and they suffer from the familiar ills of any big city in Africa: traffic jams, shantytowns, beggars on the streets, and so on. Nevertheless, it's worth visiting one or the other on your way in or out of the country. Once you look pass the general chaos, what you will see most of all is a spirit of entrepreneurship. Visit a market and you'll see what I mean.
Mzuzu
This is where I lived for two years, back when it was just a rather sleepy town. When I visited recently, I was astounded to see how much it's grown: its population has increased tenfold, making it the third largest city in Malawi. Like Lilongwe and Blantyre, it's not particularly pretty, except when the jacaranda trees lining the main road are in bloom, but you're likely to pass through on your way to Nyika and Livingstonia. I enjoyed wandering the market.
Where to stay in Malawi
Malawi offers a range of accommodation from the most basic "guesthouses" and campgrounds to mid-range hotels to Western-standard luxury lodges and resorts.
Where to stay in Lake Malawi
Sunbird Livingstonia Hotel Salima: This is a good place to stay for enjoying the lake and visiting Livingstonia on the escarpment up above. Western standards, right on the beach.
Kaya Mawa: This luxury resort on Likoma Island is a great place to escape. To get there, you'll have to take the ferry overnight, take a scheduled flight in a small plane from Lilongwe or charter one from Nyika. The resort will organise the flights
Blue Zebra Island Lodge: On its own tiny island, only two hours from the capital, this accommodation could be seen as "glamping," rather than a hotel. It's certainly luxury-end, and has the added bonus of being inside the Lake Malawi National Park boundaries.
Pumulani Luxury Beach Lodge: Ten large villas blend with their surroundings on the beach near Cape McClear.
The Makokola Retreat: At the southern tip of the lake, this hotel has thatched-roof luxury villas right on the lake as well as rooms just a bit further away.
Where to stay in Liwonde
Mvuu Lodge: On the Shire River on the edge of Liwonde National Park, this is another example of exclusive "glamping." You're likely to see hippos, elephants and crocodiles nearby.
Sunbird Ku Chawe Inn: This small hotel sits on the edge of the Zomba plateau, offering lovely views.
Where to stay in Majete
Mkulumadzi Lodge: Sited right next to Majete Wildlife Reserve, this is the perfect location to enjoy the best accommodations and safari adventure. The chalets sit on the bank of the Shire River and have environmentally-friendly planted roofs.
Where to stay in Nyika
Chelinda: Inside Nyika National Park, there are only two options for accommodations: Chelinda Lodge and Chelinda Camp. The lodge is made up of eight well-appointed log "cabins" with views over the rolling hills of Nyika. Chelinda Camp is only very slightly less upscale, with four "chalets" and six rooms that are incredibly cozy on chilly nights.
Where to stay at the Tea plantations
Huntingdon House Guest House Thyolo: This renovated colonial home on the Satemwa Tea Estate is still owned by descendants of the original founder's family and offers only five luxurious rooms.
What to Eat in Malawi
Traditional food in Malawi is simple and filling, and you probably won't find it in the top-end hotels. Instead, they'll offer a pretty standard international menu. Fish from lake Malawi can be very tasty. In the cities you can find more specialized restaurants like Indian food or pizzerias.
If you eat at a traditional Malawian restaurant, you're likely to have a choice between nsima (the traditional staple starch paste, usually made from corn flour or cassava), rice and French fries. To go with the nsima, you can choose meat (which generally means beef, though it can also be ox meat), chicken or fish. It'll often be served with a bit of coleslaw, but it's best not to eat that if you're at all unsure about the quality of the water it was washed in. Eating with your right hand is traditional, but you'll rarely see that in a restaurant. You'll be given a fork and knife. You might be offered a bowl of water before the meal to wash your hands.
While upscale restaurants will accept credit cards, don't assume that a local restaurant or shop will do so. The banks in the cities and bigger towns all have ATM machines. Don't panic if a machine won't let you withdraw money. Just go to another bank and try again.
Note from the Editor: I spent a long time working in Malawi before I started this blog so when Rachel from Rachel's Ruminations offered to contribute this guide, I was thrilled to reminisce about my lovely time there.
Rachel is an American expatriate living in the Netherlands who has lived and traveled through Malawi extensively. If you want to be kept informed about her plans, drop her an e-mail. You can follow her on Facebook, Twitter, Instagram, and Pinterest.
Traveling to Malawi soon? Why not save this post to Pinterest.