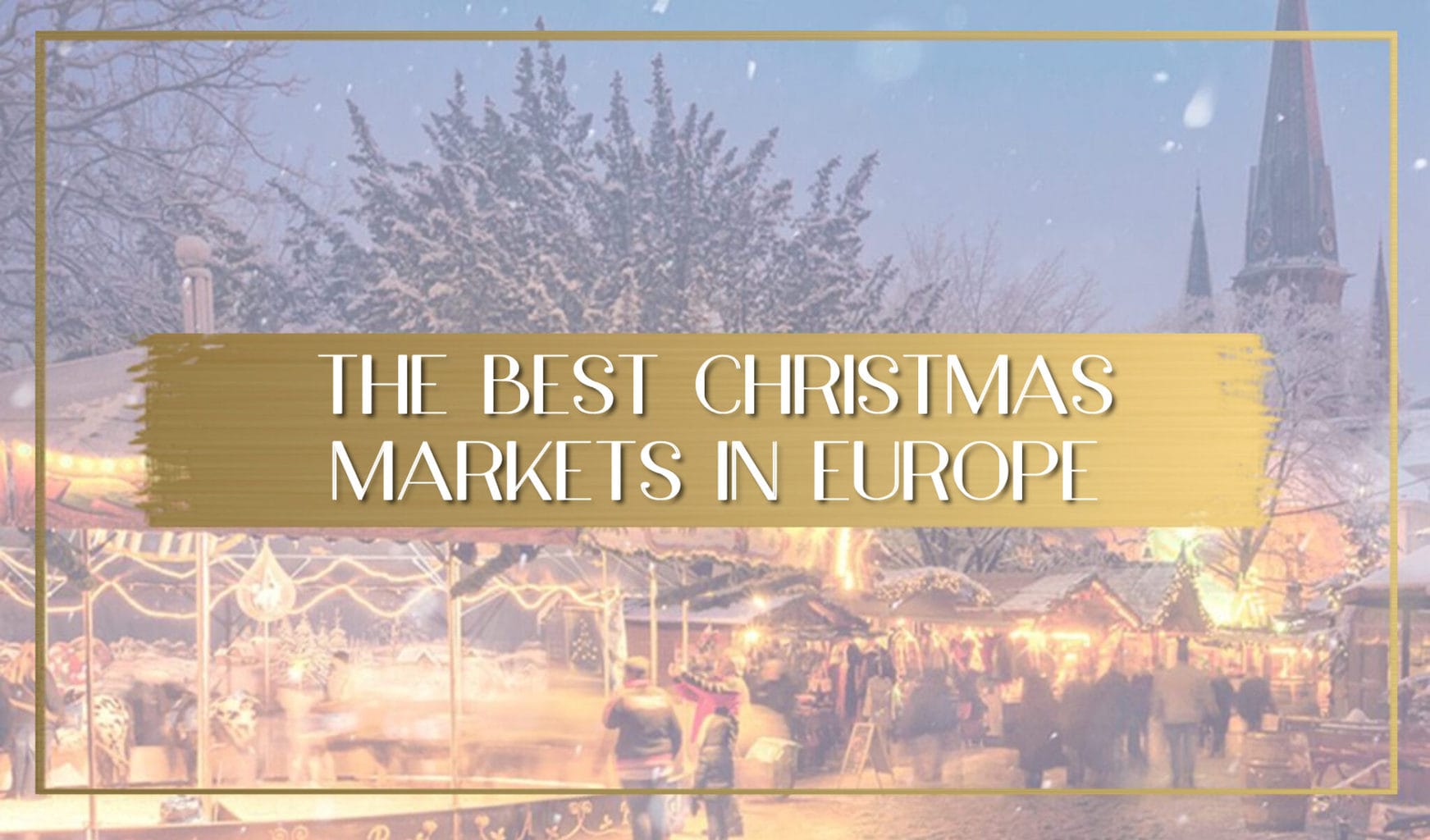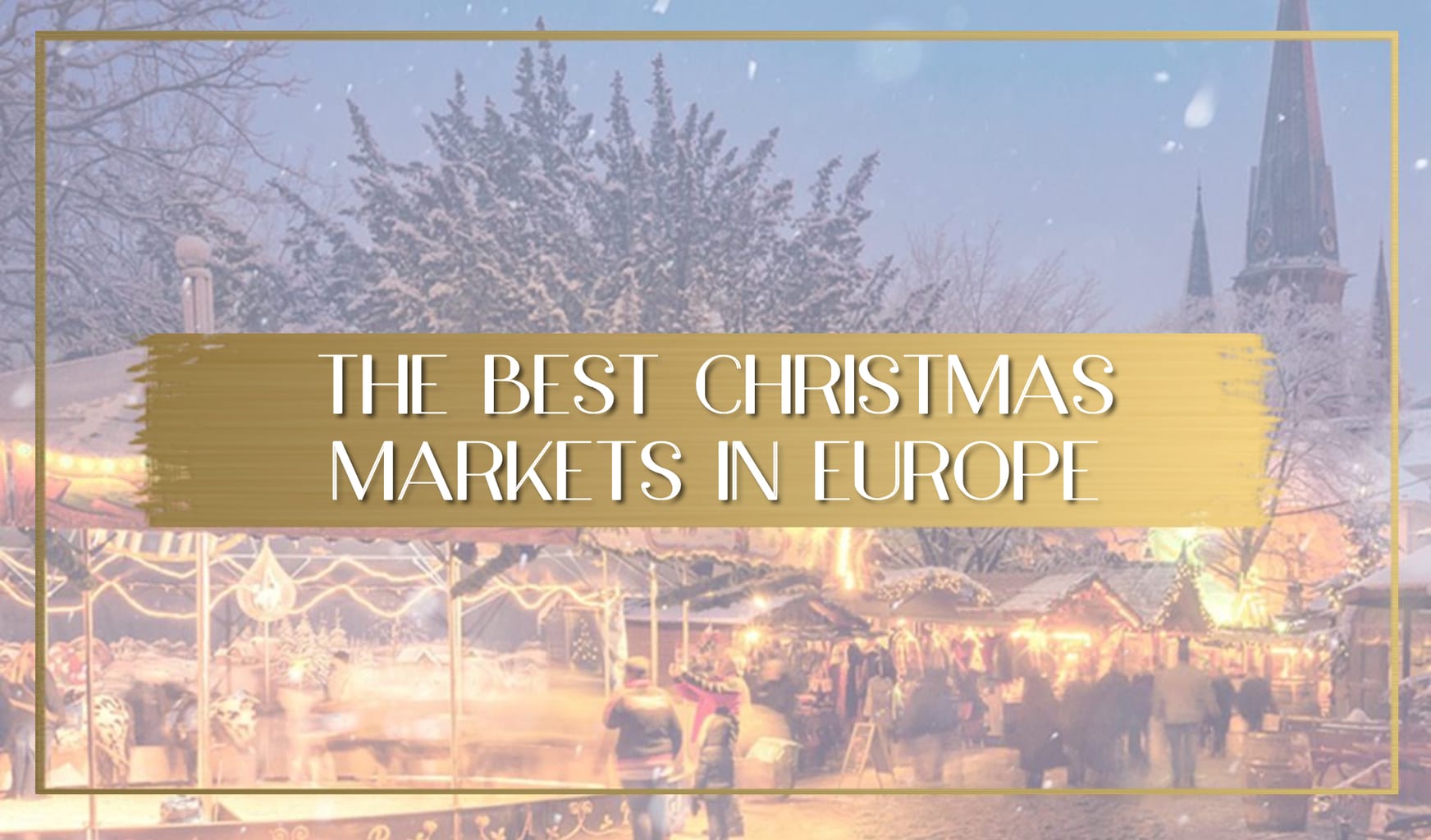 Ever wondered what the best Christmas markets are and how to explore them? Every Christmas I spend hours reading about the best markets to immerse myself into the Christmas spirit.
Did you know that Christmas markets are set up pretty much everywhere in Europe from Portugal to Tallinn and everywhere in between?
Although Germany's Christmas markets are the most famous, every country in Europe celebrates Christmas with outdoor markets and shopping. There are so many in the continent alone that you could not possibly visit them all, especially if you're on an epic road trip across Europe.
Since I live in Singapore, Christmas cannot start until it is cold. While it is 30 degrees outside, it is impossible to feel in the season, no matter how many and how loud the Christmas carols are playing while shopping in the streets.
It is only when I step outside the plane in my furry boots in Barcelona that I feel it has finally started and then, it is too late to go visit the beautiful markets in central Europe because they are about to end.
Contrary to what the name indicates, Christmas markets are over by the time Christmas arrives as they are meant to be the place for you to buy all the decorations and items you need to celebrate so, once the big day is about to arrive, everybody should have everything they need and the purpose of the market is fulfilled.
Needless to say, I do not actually buy anything at the markets other than food and, in particular, gluhwein, the hot wine with spices and liquor that makes the cold bearable.
In order not to miss the markets and always try to go back to Europe a bit earlier in December so I can properly experience at least a couple. I particularly love to see Christmas in Paris and in London.
So, if you want to visit the Christmas markets of a few countries in Europe what would be the best way to organise that trip? Here are three different ways to explore Europe's best Christmas markets. Maybe even as part of an epic Europe road trip.
Exploring Europe's best Christmas markets on a cruise
Of course you can visit the best Christmas markets of your choice by car, and we will get to that in a minute, but one of the most glamorous and practical ways to explore them is by river cruise. This has several advantages.
One of my favorite things about cruise ships is, along with luxury trains, that you only unpack and pack once and that is priceless when you are trying to hit several destinations.
Secondly, you can jump on a tour with a guide who will tell you all about the best Christmas traditions. Every country has its own quirks when it comes to Christmas from the meals and food that is eaten (check out the post I wrote about the best Christmas meals around the world, very interesting!) to the activities and celebrations. In Catalunya we probably have the oddest tradition which includes a pooping log so having someone explain this to you is helpful to not miss out on what may otherwise go unnoticed at the markets.
There are lots of companies offering cruises but I found a Christmas markets river cruise on a cruise and maritime vessel on the ROL Cruise site which had exactly what I would need. You can check it out here. It includes unique Christmas markets in Germany, Austria and Slovakia and the shop is phenomenal with lovely panoramic windows and all the luxuries you would want on a cruise, in my case, great food and lovely views. Oh how I love this type of travel!
Exploring Germany's Christmas markets by road
Germany has some of the best roads in the world with a higher speed limit than most countries so you can actually enjoy the German cars. And what better way to do just that than by driving through the countryside from city to city exploring everything that the Germans' Christmas markets have to offer: sausages, rye bread, beer and of course, my favourite, Gluhwein.
I visited Munich before Christmas a couple of years ago and I know that nothing says Christmas market like the old heritage-filled cities of Germany.
This would be a great dream but of course, it requires more planning and driving around plus a good deal of unpacking and repacking again.
On a German Christmas market roadtrip I would make sure to include Munich, Berlin and Dresden at least. In Berlin, it is a must to visit the most decadent of all the Christmas markets: Gendarmenmarkt Christmas Market in the square of the same name. The entrance costs a nominal fee but it is totally worth it. There is gourmet food on offer as well and lovely handicrafts to fill your home with the warm spirit of Christmas.
Bonus: after you are done with the Christmas markets, you can also explore the sights outside the cities and, in the case of Munich, Cinderella's real-life castle at Neuschwanstein Castle.
Or take a road trip in the north of the country, starting in Frankfurt and following the Rhine river. Several villages along the journey have Christmas markets too and Frankfurt puts up one of the largest in the country since the 14th century.
Exploring Switzerland's best Christmas markets by train
I kind of mentioned already how much I love train travel and, well, Europe has some of the most scenic trains that don't cost an arm and a leg but come with fabulous views. Switzerland in particular, has incredible train tracks and an amazing rail network that crosses mountain passes, goes up to the highest point, across UNESCO-listed bridges and through the quaintest of villages and landscapes.
The perfect Christmas market tour of Switzerland should include St. Mortiz, the capital of the rich and famous, Andermatt, the cutest most unassuming Alpine village in Switzerland, and the journey onboard the Glacier Express to travel between the two for the most beautiful Christmas Wonderland experience. Make sure to book a stay at The Chedi Andermatt for the most sophisticated and beautiful ski hotel that comes with the touches that make The Chedi such a famous brand like electric fireplaces, freestanding bathtubs and stylish interiors.
If you have time, make sure to include a trip to Märlistadt Stein am Rhein Christmas market in this tiny Medieval town that has been preserved. Nothing says Christmas like wooden houses, the Rhine river, Santa Claus and great traditional food.
Did you know how Alpine ski started in Switzerland? Read the very interesting story of a bet between a Brit and Swiss on my article about St. Mortiz and Andermatt.
This would look great on your #XMAS Pinterest board!