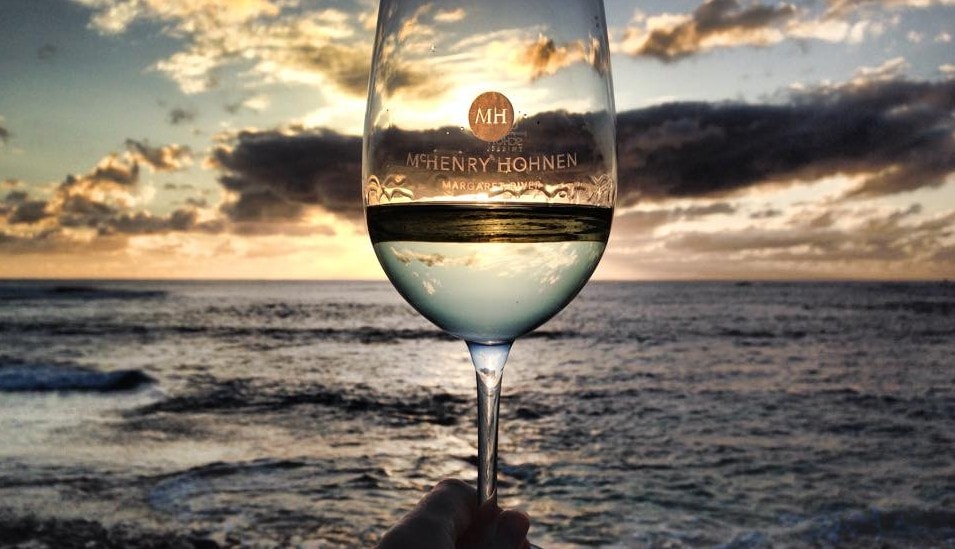 I have become totally and helplessly addicted to the Margaret River Wine Region. It is not the just the wine pulling me into this lovely region in Western Australia but also the friendly people, the real food, the bucolic landscapes, the stunning coast and the long list of things to do and places to visit.
I have been there three times and loved every minute of it. In these few visits I have learned a lot in terms of logistics, best areas to stay at, best wine tours and best activities for those who don't drink (or for the driver!). I'm here to spill the beans and share my learnings.
Here are the ten things I wish I knew before I went there the first time. And make sure not to miss spending some time in Perth and Fremantle.
1. Distances are far, don't let maps fool you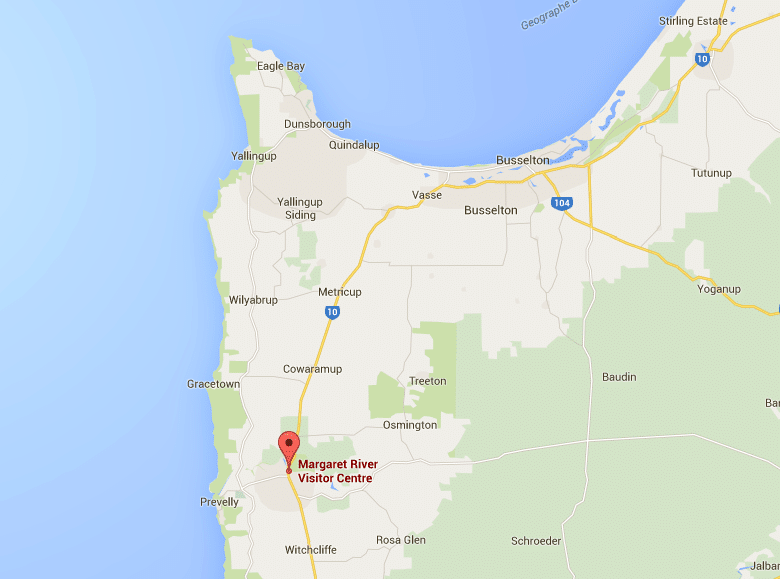 We looked at the map and even at Google Maps and thought things would be closer. After all, the distances in kilometers between towns and wineries, are not that large. But we had underestimated the winding roads and the Australian speed limit, which often slowed us down to 80 km/h. Not to mention the kangaroos at night which made us drive really slowly.
The good thing is that many of the wineries and points of interest are found around a cluster so organizing your day around these is the most efficient (See point no4 to know why that is key).
2. Accommodation is limited, expensive and self-catered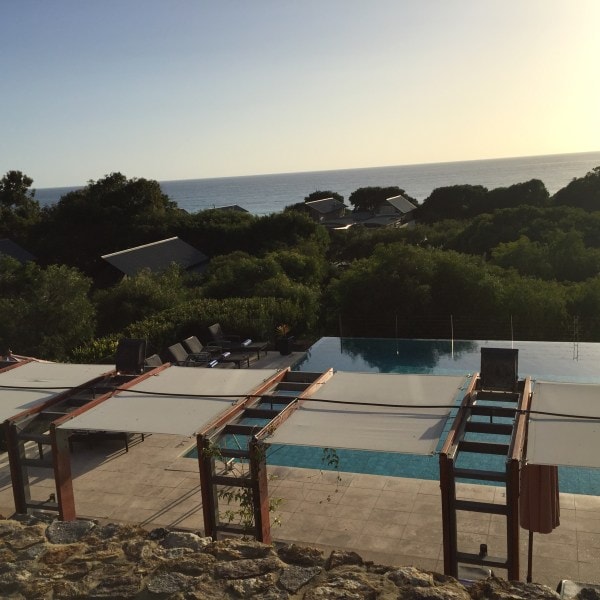 There are hotels, and there are even a couple of beach resorts but largely, accommodation is expensive (for what you get), scattered across several small properties and B&B and self-catering options prevail. And this bodes well with the fact that there are very few restaurants that are open for dinner so people tend to stay in and cook some of the gorgeous food they have bought at the markets or sampled at the various local shops.
Don't despair though, there are some options available but you have to know where to look and (see point no1) make sure you are not too far from where you want to spend your evening meal so that you don't risk a) drink driving limits and b) jumping kangaroos. Here's my review of the Bunker bay resort.
3. There are no taxis
Literally, we were told the town of Margaret River has 4-5 taxi drivers. Calling a taxi to return from dinner elsewhere is not an option so you will have to control what you drink.
Hiring a driver for the day is also not an option. Me and my friends contacted all of the agencies and operators in the area and from Perth to ask for prices the first time we went and we got quotations that were going as high as $1,000 per 8h day.
So this is either an option. I presume that the Cape Lodge Hotel, a very high end property in the region, offers some sort of driver service if you plan to go out for dinner elsewhere but I can just imagine how expensive that would be. Nominate a skipper and spend the money saved on great food and winery tours.
4. Everything closes between 4-5pm
Days can be very long in the summer months yet everything will be shut by 5pm, some by 4pm, and most places open at 10am so you really need to plan well (see point no1 again) to make the most of it.
If you plan to enjoy the many great restaurants, most of which only open for lunch, you will have to make sure to plan the itinerary for the day so that you visit the area around. From Margaret River surrounding wineries to the beginning of Cape Naturaliste can be an hour's drive.
On our first visit I thought I had planned an amazing itinerary, and I did, only I underestimated how long it would take us to get places and we were late for every single appointment.
5. Book tours in advance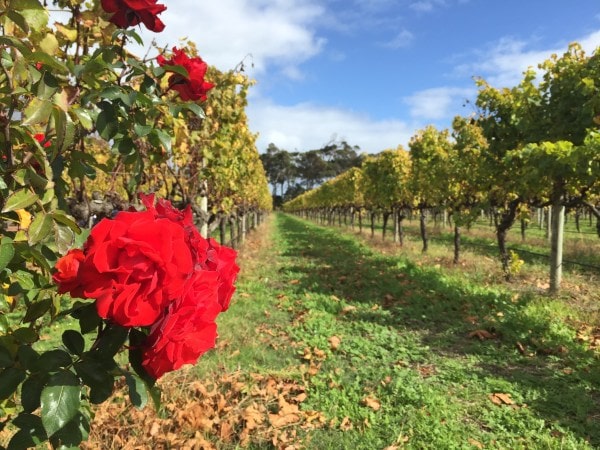 Although Margaret River is relatively undiscovered for non-Western Australians, it is thriving with locals and a great alternative for those living in Perth.
The wineries offering tours only do one a day, sometimes only one on Saturday and none on Sunday, and always in the morning between 10 and 11am, and they are small group tours so they fill really fast.
Short list the ones you like and plan the day around them. You will be there for about 2 hours and you may want to then browse the shop or buy some more wines so the morning will be gone by the time you are done. It pays to be organized.
6. The beach is utterly breath taking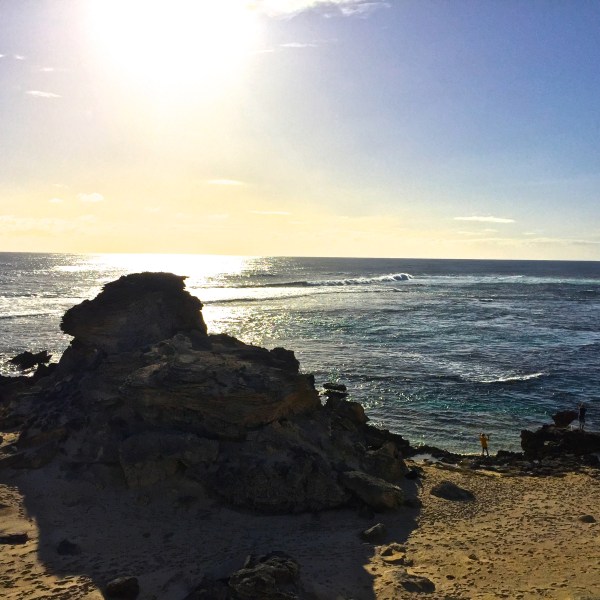 Western Australia has kilometers and kilometers of coast, like most of Australia. This part of the region is flanked by the sea and the desert so most people, and most wineries, are along the coast.
As you are driving along the tree lined roads and the cows graze in the flat fields, don't forget that the beach is never too far and it is well worth a trip.
Some of the most beautiful ones we saw were Surfer's Point where you will also be able to spot the, ehem, surfers, catching a wave and Castle Rock, a small stretch of fluffy sand. Cape Mentelle, not too far from many of the key founding wineries, provides swiping Cape views and a beautiful sea view. But beware that you need a 4×4 to survive the sand dunes.
7. There are over 250 wineries
Although the region is relatively small and only produces 4% of the country's wine output there are over 200 wineries. This is because most of them are relatively boutique with very small production levels most of which are sold off from the Cellar Door.
A few of the most popular ones are very professional with modern facilities and equipment and talented staff that offer passionate tours of the winery and the cellar. Many of them are not open to the public or will only take visitors at a scheduled pre-arranged time. There is plenty of Cellar Door options to keep you busy every day for a few days.
8. There is beer too (and chocolate)
Although most people come to the area for surfing, fishing or, mainly, to sample wine and visit wineries, there are a fair few beer options as well when you have just had enough. Some micro breweries and larger houses are open to the public both for tastings as well as for a lazy afternoon in the garden. Cheeky Monkey and Eagle Bay just two of the many. You could spend an entire weekend sampling beers and never touch wine.
Even if you don't like wine the region has a ton of other things to do and food/drinks to sample. There are chocolate factories, ice cream factories, olive oil stores, vegetable and fruit places, a tea house and many other options. So if you are driving, don't worry, there'll be plenty to keep your stomach from rambling.
9. It's dead at night
I already mentioned that people like to stay in and cook and that there are few dining options. Add this to the fact that everything closes early and that it gets dark pretty early in the winter and you have the recipe for a small town nightlife everywhere.
Margaret River town, at the heart of the action, has close to none nightlife options. When we asked the locals they told us that people do house parties. Unless you can get invited to one you are likely to spend your nights watching TV. You know what? After a while day drinking and eating great food you are not likely to want to party but rather get up early for an awesome country breakfast and more wine tasting.
10. Watch out for the kangaroos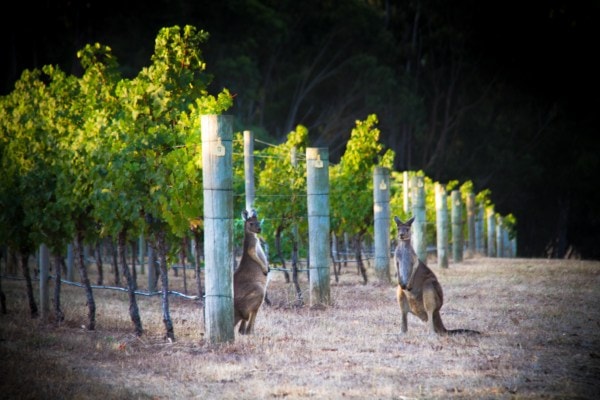 We had been warned by the lady at the B&B outside of Perth "Careful with the kangaroos. If you see one, don't swerve, just slow down". This is Australia, I thought, sure there are kangaroos but they can't be that dangerous.
Wrong! Kangaroos in Western Australia are huge and there so many you are likely to see them chilling in the fields with the sheep and the cows during the day and jumping in front of your car at night. In three trips, and a total of 6 nights driving, we have seen them in two occasions. They are everywhere and you are very likely to see them too.
Far from being cute, they can severely destroy your car if they jump on it, so be vigilant, slow down and be extra careful at night.
Read about the Founding Wineries of Margaret River here.