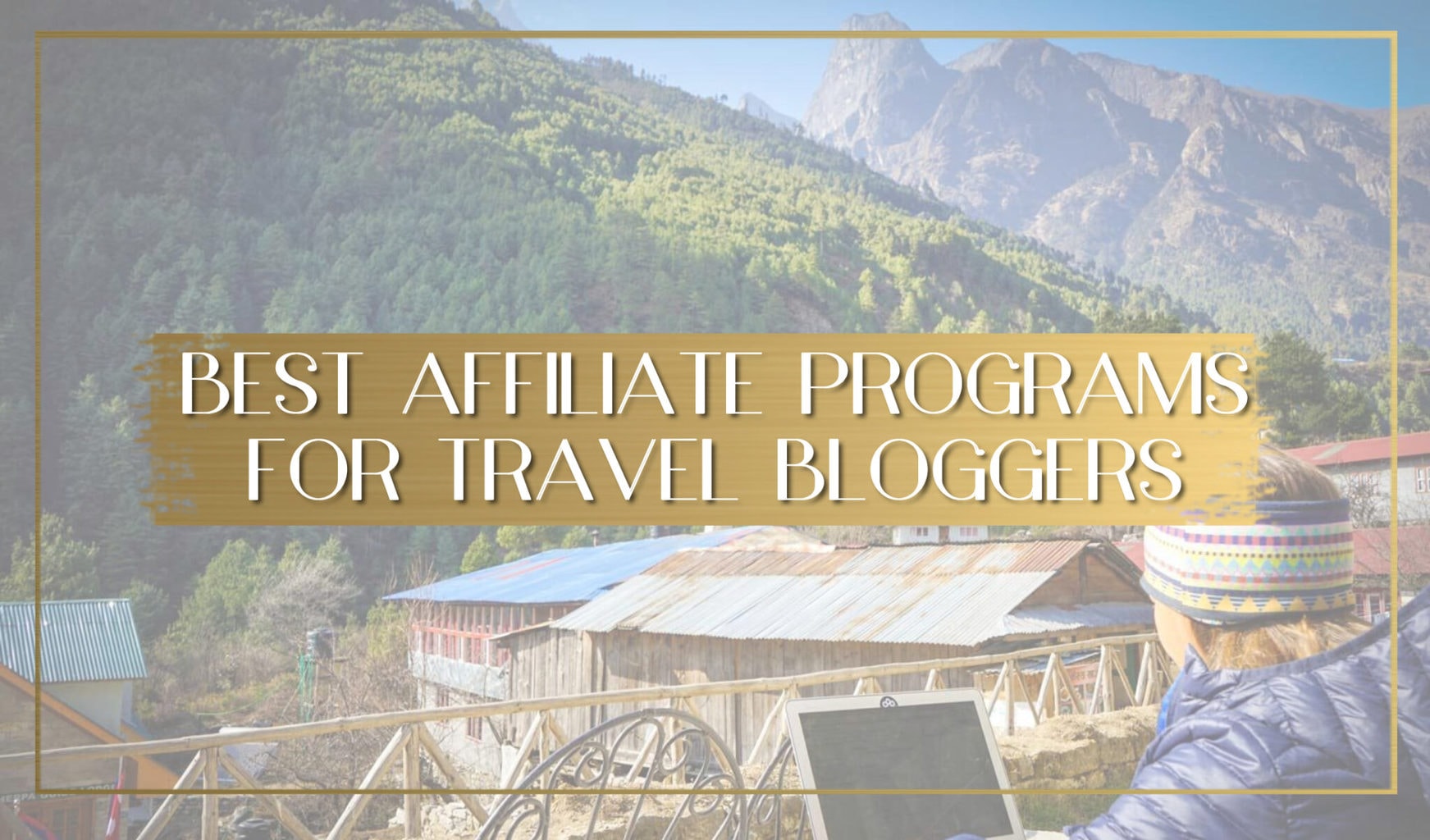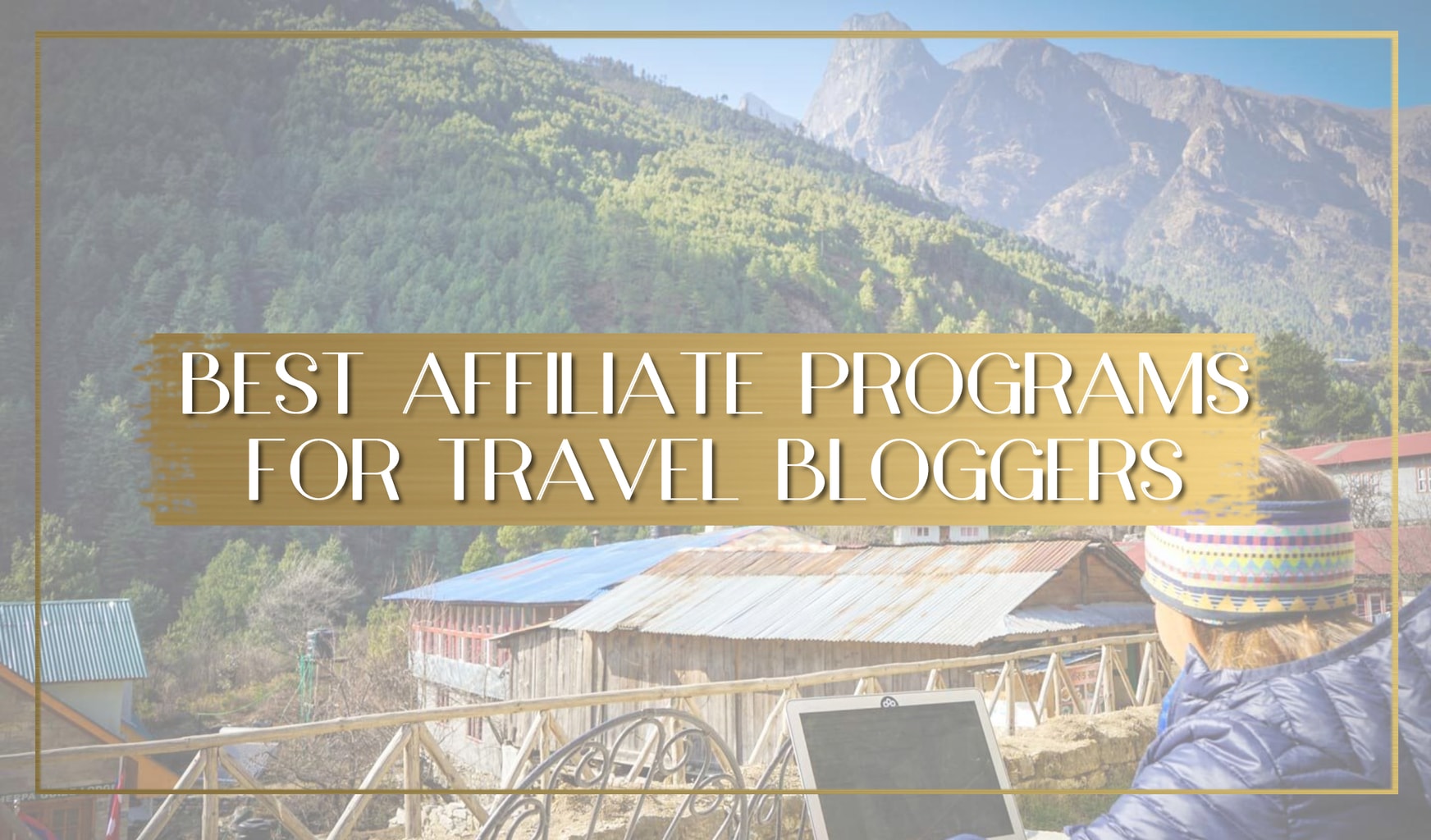 When it comes to monetizing your travel blog, affiliate marketing is one of the best ways to make money.
As a travel blogger myself, I've spent years perfecting the art of affiliate marketing. I've tested out plenty of travel affiliate programs, constantly on the hunt for products and services my readers will love… and that I can profit from, too.
The secret behind earning a decent income from affiliate marketing is being strategic about how and where you implement it on your blog. To date, my partner Tom and I earn a steady five figures a month from our blog, with around 70% of that from affiliates alone.
In this article, I will share my list of the best affiliate programs for travel bloggers, including a few of my top tips on how to choose the best programs to join.
Oftentimes, deciding which affiliate program to join can be confusing due to the wide variety of options and factors to consider. Between different terms such as commission rates and cookie lengths, there are a lot of different things to consider.
Hopefully, by the end of this article, I can shed light on how I go about choosing an affiliate program as well as share a few tips on how to strategically integrate them into your travel blog.
What is an Affiliate Program?
First thing's first: what exactly is an affiliate program?
An affiliate program is an agreement between a company and an individual (the affiliate… that's you!), where the individual is able to earn a commission from sending the company traffic.
This happens when the individual inserts a trackable link into their content for their readers to click. When the reader makes a purchase through that trackable link, the blogger gets a portion of the sale or a commission from the company.
Affiliate programs are awesome in the sense that they help every party involved. The company gets referral traffic; the reader gets new recommendations for products or services they'll love; and the blogger is able to earn from their recommendations.
Tons of bloggers around the world utilize affiliate programs because they're such a simple way to profit from a blog. While it takes some time to build trust with your audience, once you develop a solid relationship, you can begin to make genuine recommendations that will help your readers and earn you some income at the same time.
There are ways to level up your affiliate marketing game to increase earnings and really automate the process.
Something that we've found great success with on our own travel blog is combining affiliate programs with email marketing to consistently drive traffic back to our money-making articles.
Essentially, we turned our blog into an Affiliate Machine, which not only increases our pageviews but also our affiliate conversions. If you want to read more about this concept and how to implement it on your own blog, click here.
No matter how you go about it, the first step to getting started with affiliate marketing is to find the best affiliate programs for travel blogs. From there, you can start to work on your strategy.
How to Pick the Best Travel Affiliate Programs
When it comes to picking out the best travel affiliate programs, the most important thing to consider is your audience. What are they interested in? What kind of travelers are they?
For example, if you have a lot of readers interested in high-end travel in Europe, you may want to join affiliate programs for luxury hotels and extravagant airlines. Alternatively, if most of your audience are avid backpackers, you can opt for affiliate programs centered around hostels and cheap transportation.
Picking travel affiliate programs that relate to your audience is key.
You want to make relevant suggestions to your readers as this is the only way that they will click the link and ultimately make a purchase. Plus, travel blogging is all about providing value to your readers. Affiliate marketing is a great way to do this!
Giving value to your readers goes such a long way in terms of building trust. Everything you do should be to help your readers solve a problem or to inspire them. When your readers can see the value of your blog and that you have real solutions to their queries, they'll be more inclined to trust your affiliate recommendations.
To do this, you can always recommend products and services that you love or have personally used. We always recommend hotels that we've stayed at, tours that we've taken, and gear that's actually in our travel bags. This gives us a chance to really review the products we recommend and give our honest opinion about it.
When it comes to picking the best travel affiliate programs, it also helps to note two important factors, which vary depending on the affiliate program.
Cookie duration
Commission rate
Cookie Duration
A cookie is a little piece of data that's stored on a reader's computer when they click an affiliate link. This is how links can be tracked and commission can be paid out to the specific blogger.
The duration of a cookie depends entirely on the affiliate program. Some last up to 30 days while others expire as soon as the browser is closed.
Affiliate programs with longer cookies mean that if someone clicks on your link, goes to do something else and then returns to make a purchase further down the road, as long as it's within the cookie length, the commission still goes to you.
Following this logic, choosing an affiliate which has a longer cookie duration is better for your overall conversions, especially when you are dealing with more expensive products.
Commission Rate
The commission rate is another thing to consider when choosing the best travel blog affiliate programs.
Each program will offer something different in terms of compensation, and it's typically in the form of a commission. Sometimes, you can earn a commission based on the total sale price, while other times it may be a percentage of the company's own revenue.
Lots of affiliate programs also work on a tiered commission scale, where you may start with a base commission and earn more as time goes on.
Carefully consider cookies and commission rates as you explore different programs. Some companies list their brand under multiple affiliate networks (more on this later) so it can pay off when you take the time to compare these two factors and choose the network with more favorable terms.
Best Affiliate Programs for Travel Bloggers
At this point, you must be wondering what kinds of affiliate programs are out there for travel bloggers. Well, the good news is that there are a plethora of options to choose from, with travel affiliate programs covering all sorts of areas.
Here are some suggestions of affiliate programs for travel bloggers that will help you profit from your passion for globetrotting! We actually use many of these travel affiliate programs ourselves and they bring in thousands of dollars every year.
Each affiliate program offers something different, but with a good mix of them, you'll find that your earning potential is huge.
Transportation Affiliate Programs
There are lots of travel affiliate programs that have to do with, well… traveling around! You can find affiliate programs for flights, buses, trains, boats, rental cars and more, to help your audience sort out transportation for their next adventure.
Expedia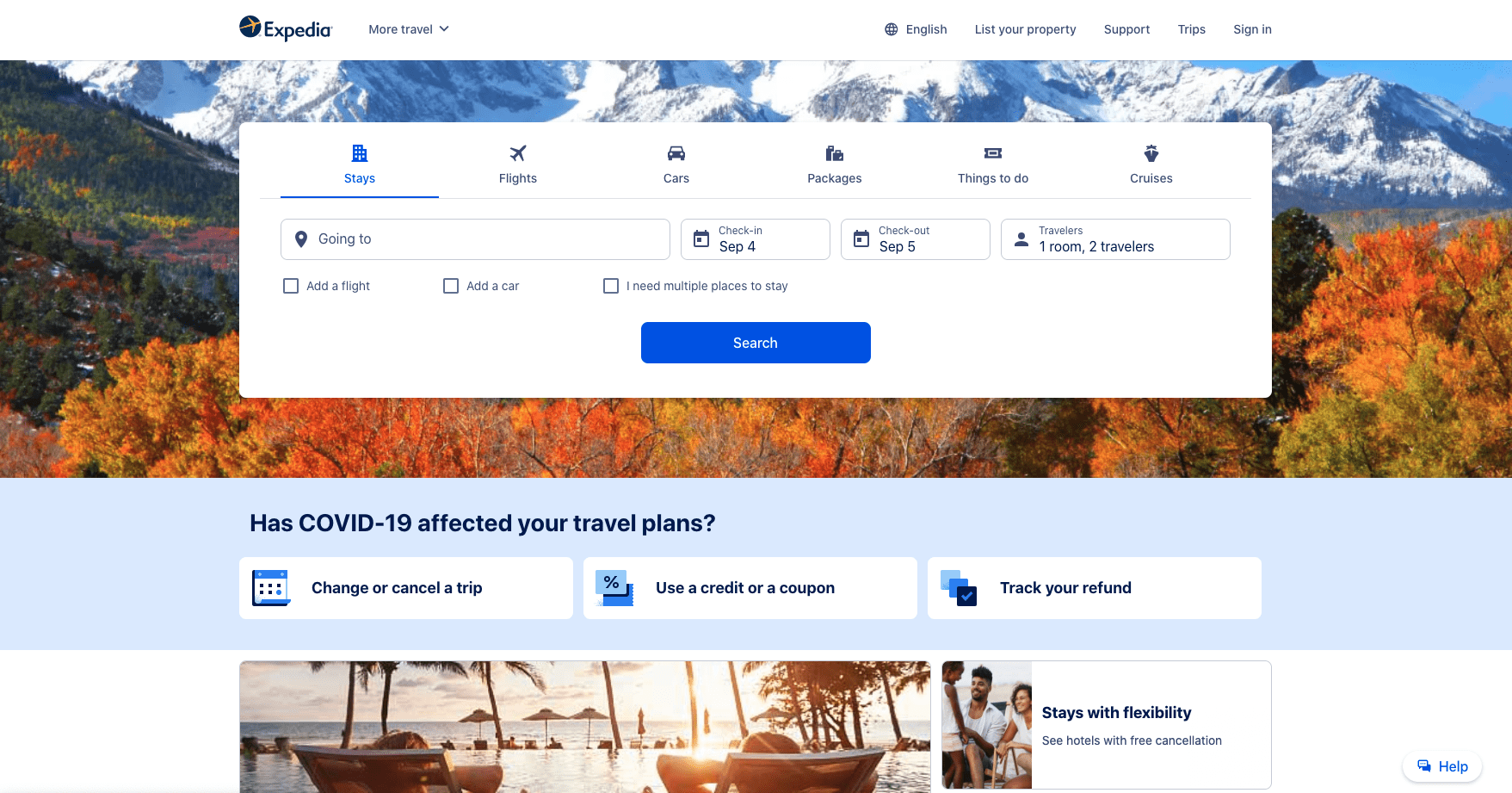 Transportation powerhouse Expedia has a popular affiliate program that's perfect for travel bloggers. They offer a 6% commission per sale and have lots of tools to help you promote their flights and packages on your blog.
Priceline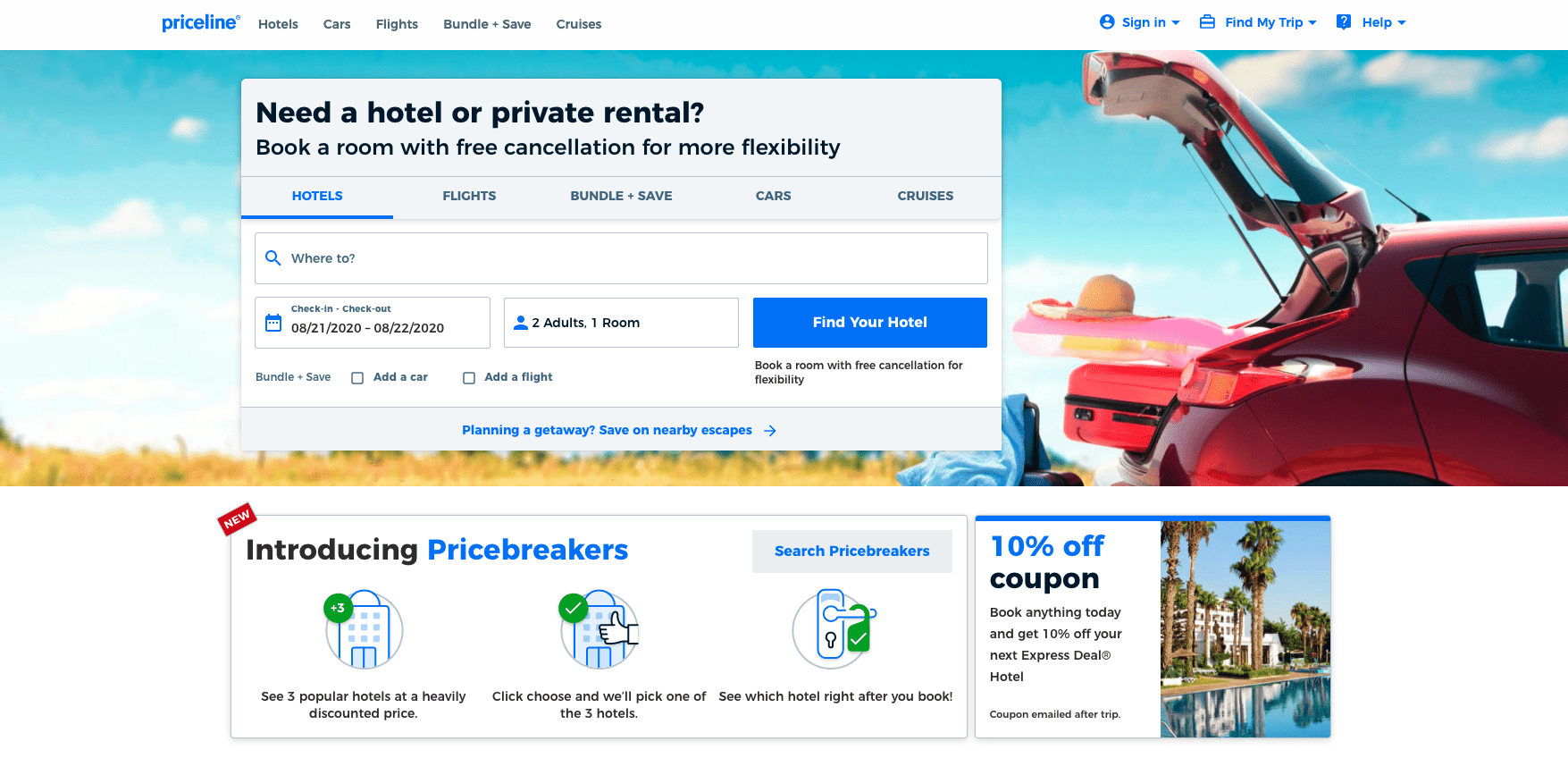 Another travel conglomerate, the Priceline affiliate program is a great deal for travel bloggers as they have options for flights, cars, hotels and more. Priceline offers a 3% to 4% commission to affiliates and has around-the-clock support if you run into any issues.
Eurail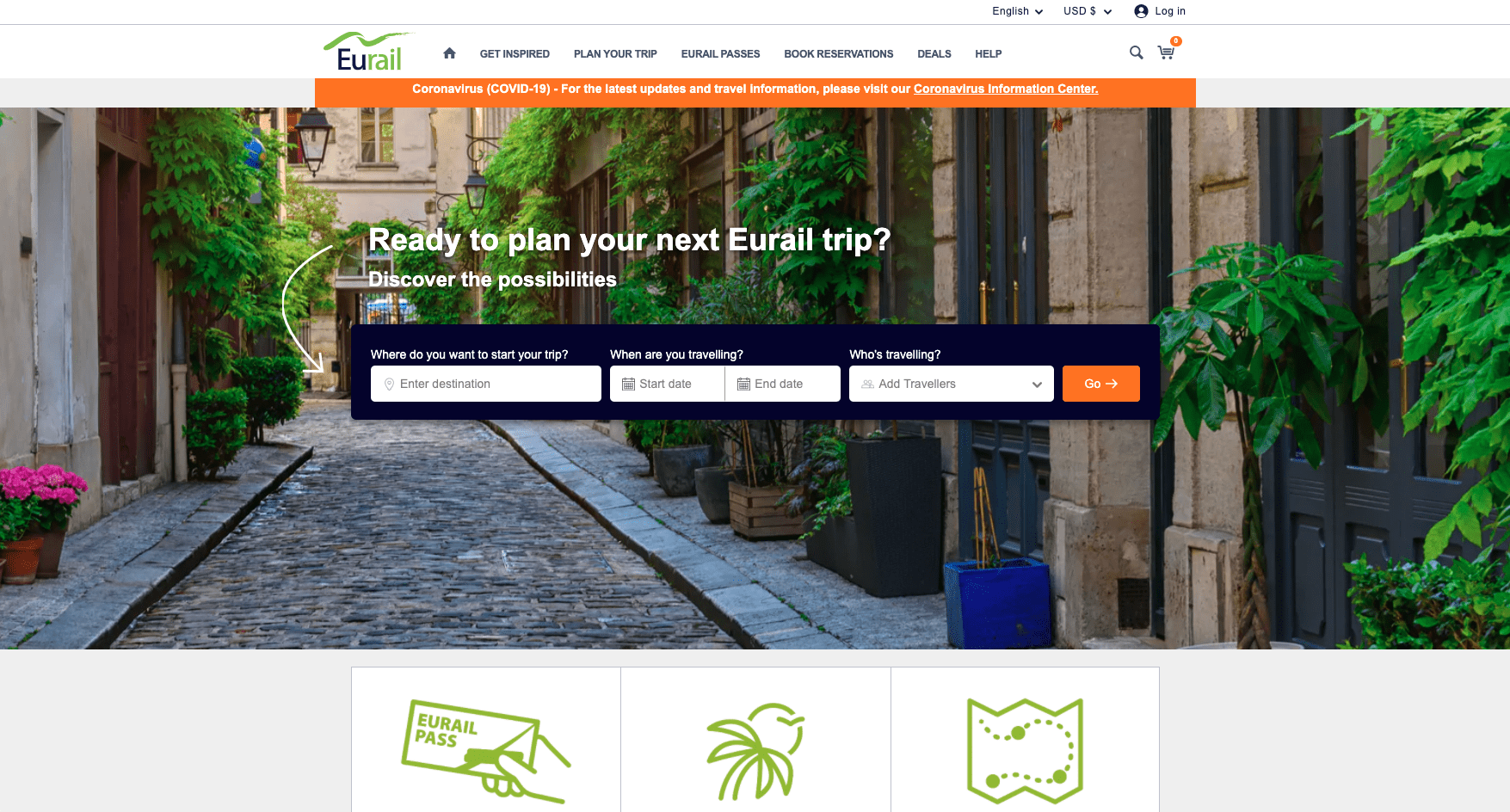 For Europe-focused travel blogs, the Eurail affiliate program is a must. Eurail offers a 3% commission on rail bookings throughout Europe, which seems slim until you see the prices of the train tickets (spoiler: they can get pretty pricey).
12Go / Bookaway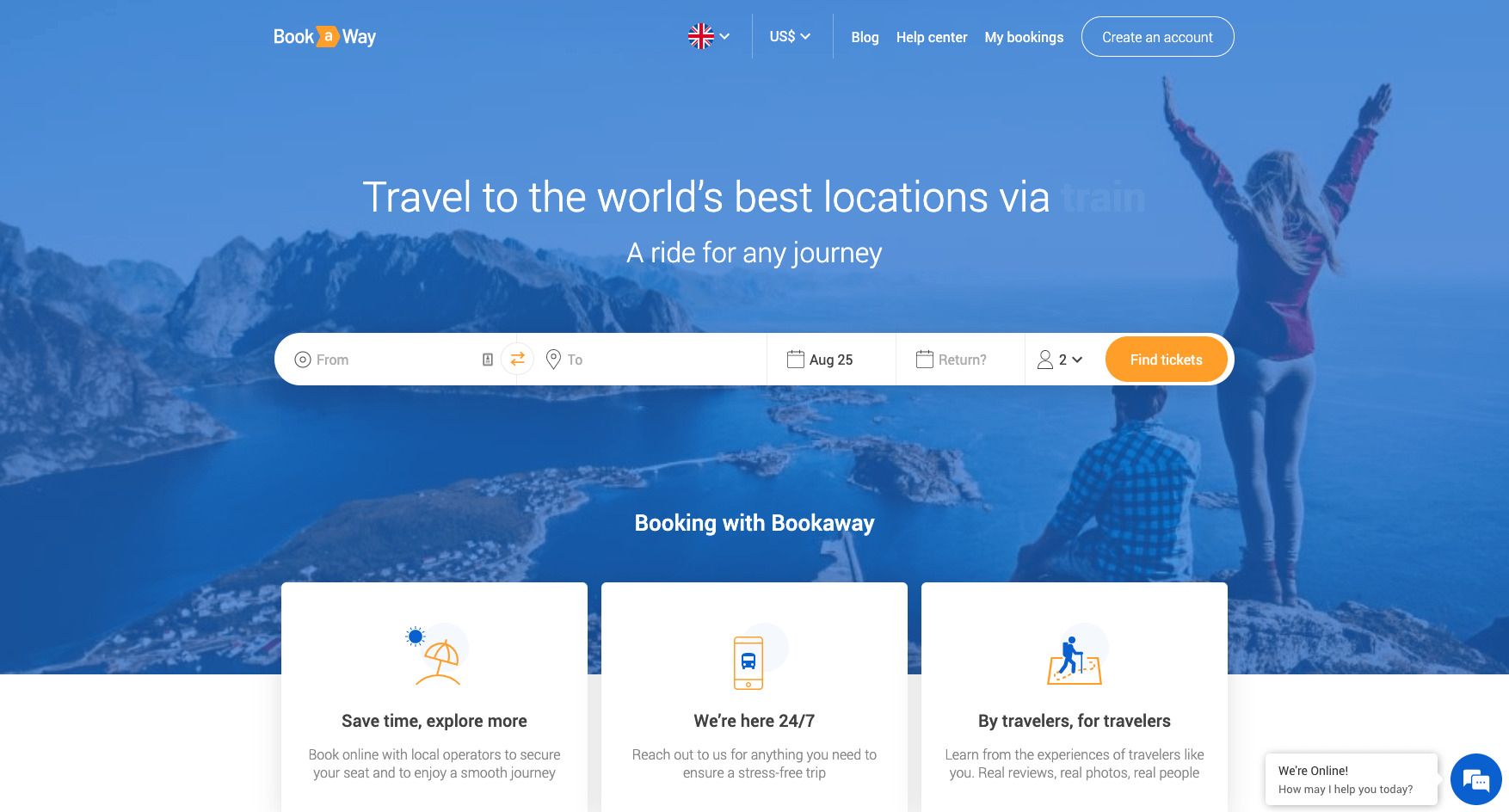 If you have tons of Asia content on your travel blog, consider joining the 12Go or Bookaway affiliate programs, both of which focus on transportation across different Asian countries.
12Go offers a commission rate of 50% of their revenue from each confirmed booking (which comes out to an average of $2.90 per booking), while Bookaway offers a 5% revenue share. These are stellar options to help your readers find trains, buses, and ferries throughout Asia.
Hotel Affiliate Programs
Another great idea for travel bloggers is to promote hotels through different affiliate programs. Doing this gives your readers an idea of where to stay on their trip, while allowing you to showcase your favorite properties and profit from your recommendations at the same time!
Booking.com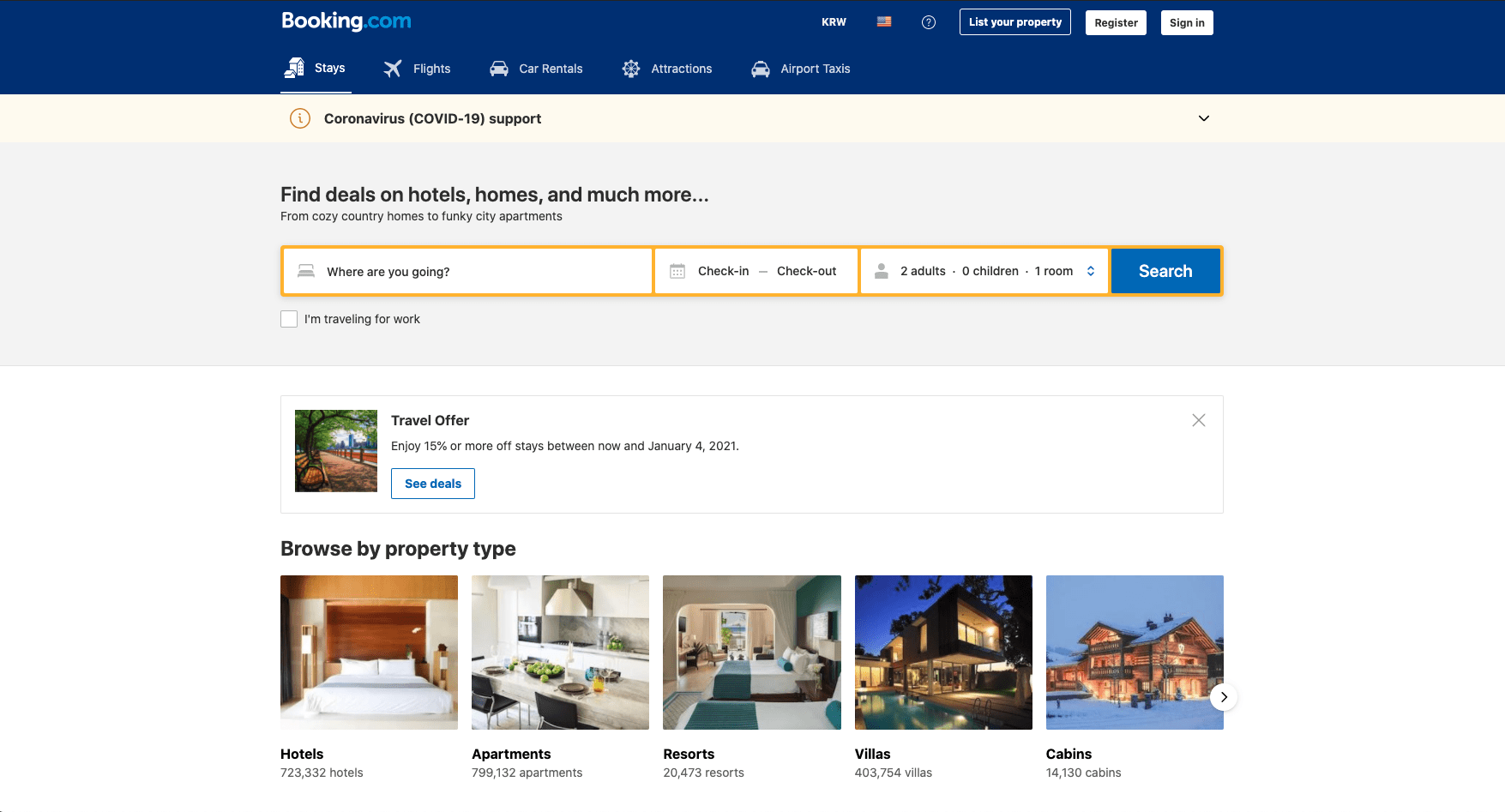 Booking.com is one of the most popular affiliate programs for travel bloggers, and with good reason.
Their platform has more than 1 million accommodation options to promote on your blog and offers a starting revenue share of 25% of Booking.com's commission (not the total price of the booking). As the number of bookings increase, this percentage can increase to 40%.
Booking.com is a top choice for travel bloggers as you can really tailor your specific hotel recommendations based on your readers' preferences.
Agoda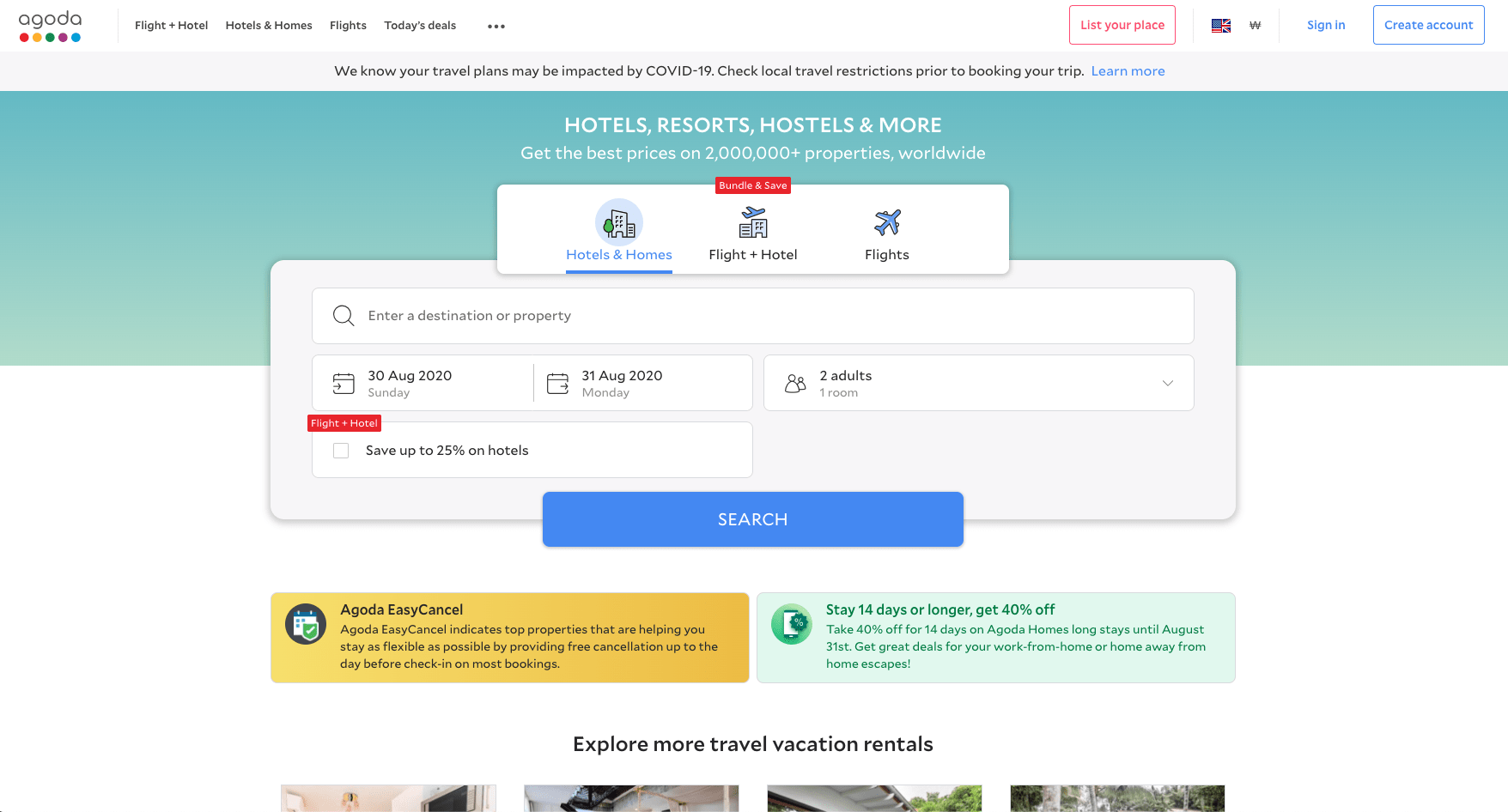 Another hotel affiliate program for travel bloggers, Agoda offers between a 5% to 7% commission based on the total sale. They also give bloggers access to tools to create captivating promotional content such as an in-content search box and call out banners.
From our experience, Agoda converts better with Asian markets while Booking.com fares better with readers from North America and Europe.
AirBnB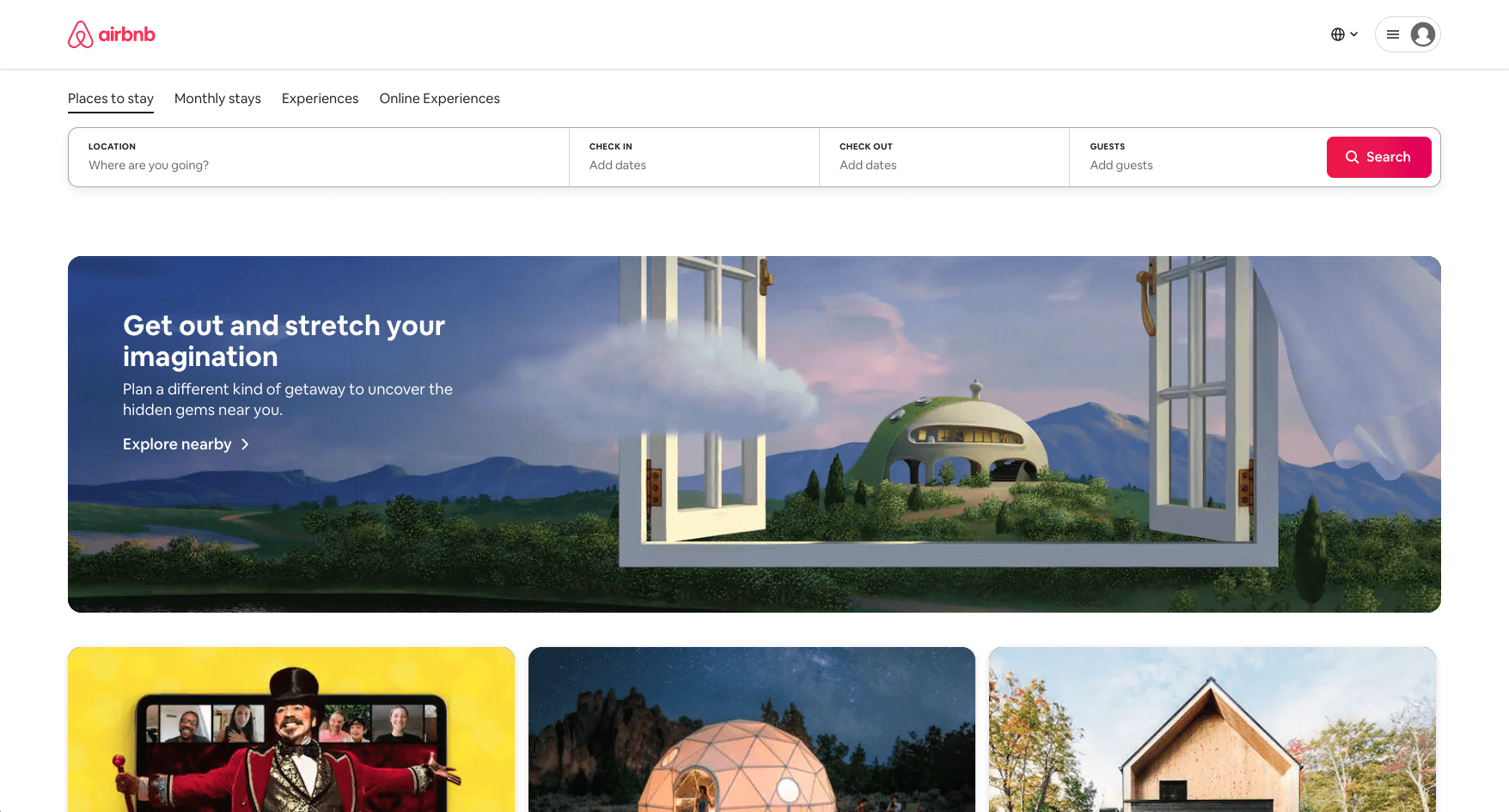 Airbnb has an associates program where they allow bloggers to earn a commission from sharing travel content. Airbnb associates can share places to stay through links, widgets or unique landing pages.
From there, every time a stay is booked through the blogger's content, they earn 30% of the Airbnb service fee. They also offer 25% of the service fee for each experience booked.
If you're someone who enjoys staying at Airbnbs, this is the program for you. Plus, since Airbnb is a well-known company, readers tend to be keen to pick up the referral, getting you one step closer to that dream stay.
Travel Gear Affiliate Programs
How often have you taken to the internet to find recommendations of travel gear to stuff your bag full of?
It's super common for readers to hit the web in search of guidance when it comes to buying anything travel related. Use this to your advantage by signing up for travel gear affiliate programs!
When someone heads to your blog, give them valuable suggestions of travel gear options using affiliate links — everyone wins here.
Amazon Associates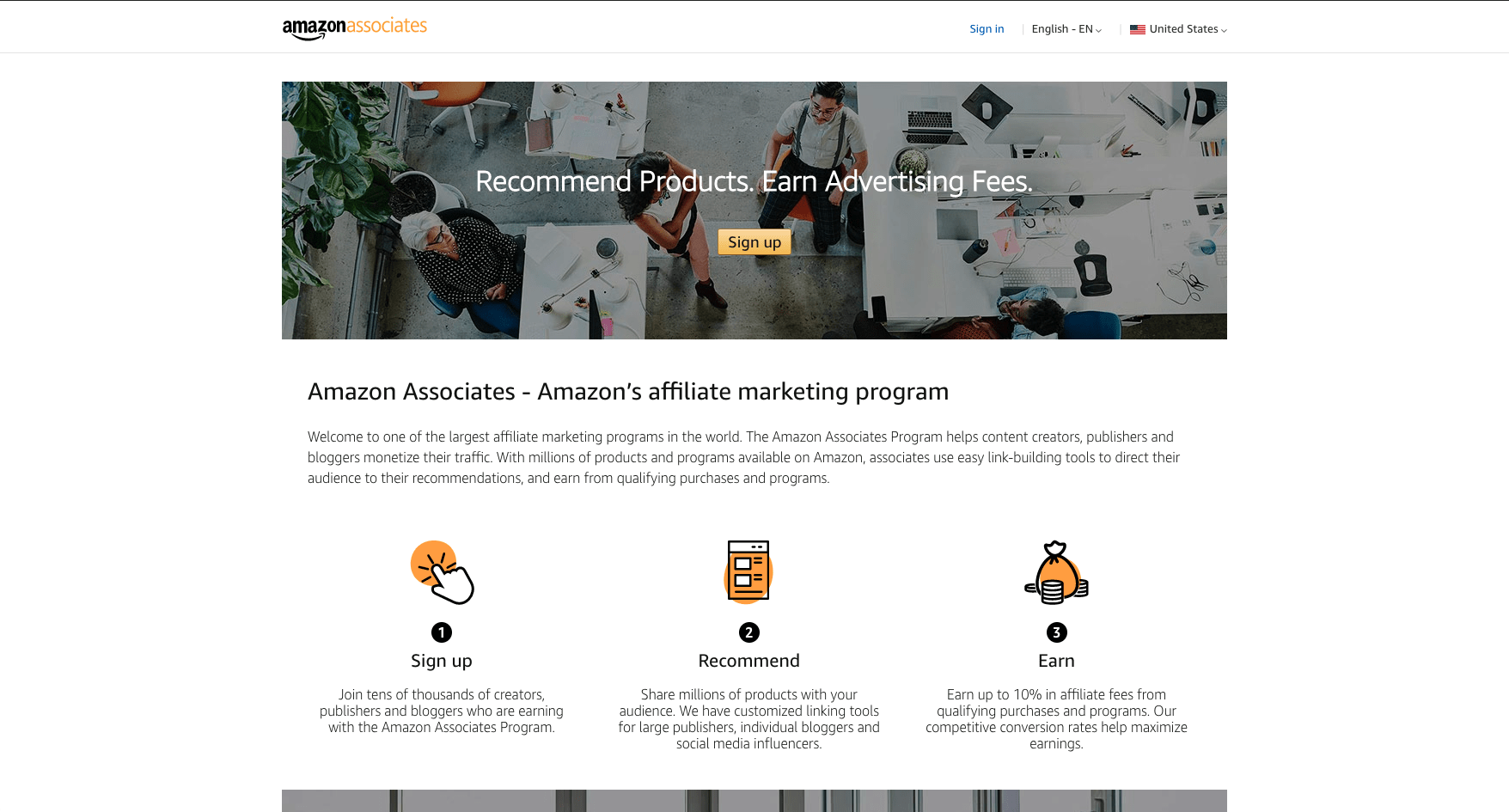 One of the most popular affiliate programs for travel bloggers is Amazon Associates. Through this affiliate program, you can recommend anything on Amazon and earn a commission from it each time someone makes a purchase.
What makes the Amazon affiliate program so attractive is that rather than earning a commission based solely on the product you recommended, affiliates actually earn a commission on the total purchase price. So if someone packs their cart full of products and only one of them was recommended by you, you still get to reap the benefits of the entire purchase.
Amazon recently slashed affiliate commissions, and although the commission percentages are lower, conversion rates for Amazon remain high because they are such a well-known brand.
REI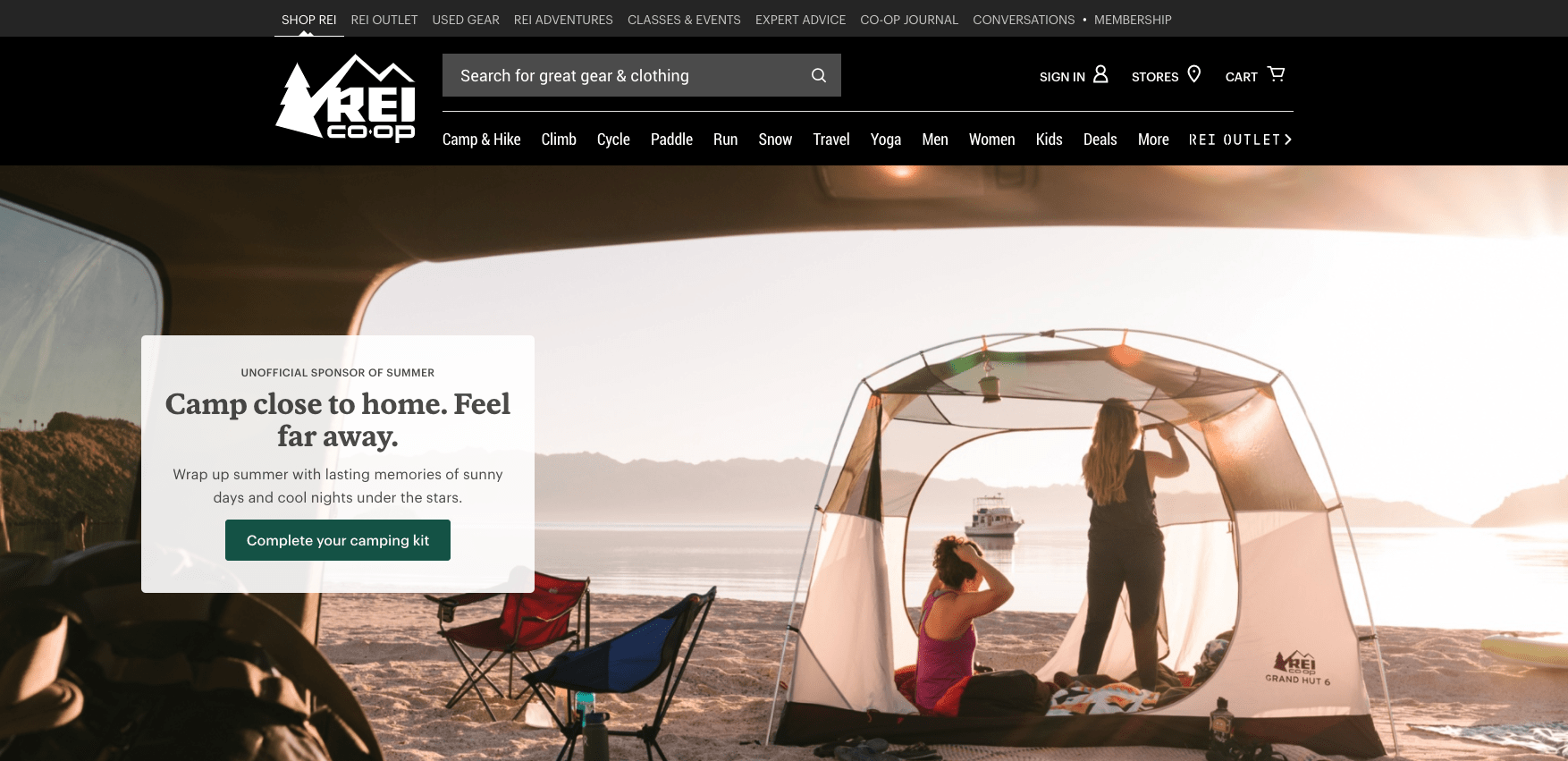 If most of your readers are U.S. based, REI is an excellent affiliate program to join as they have just about everything you could ever need for a travel adventure. They have a gigantic selection of gear to choose from and offer a 5% commission on sales.
If your travel blog focuses on enjoying the great outdoors, REI is an obvious choice for an affiliate program.
World Nomads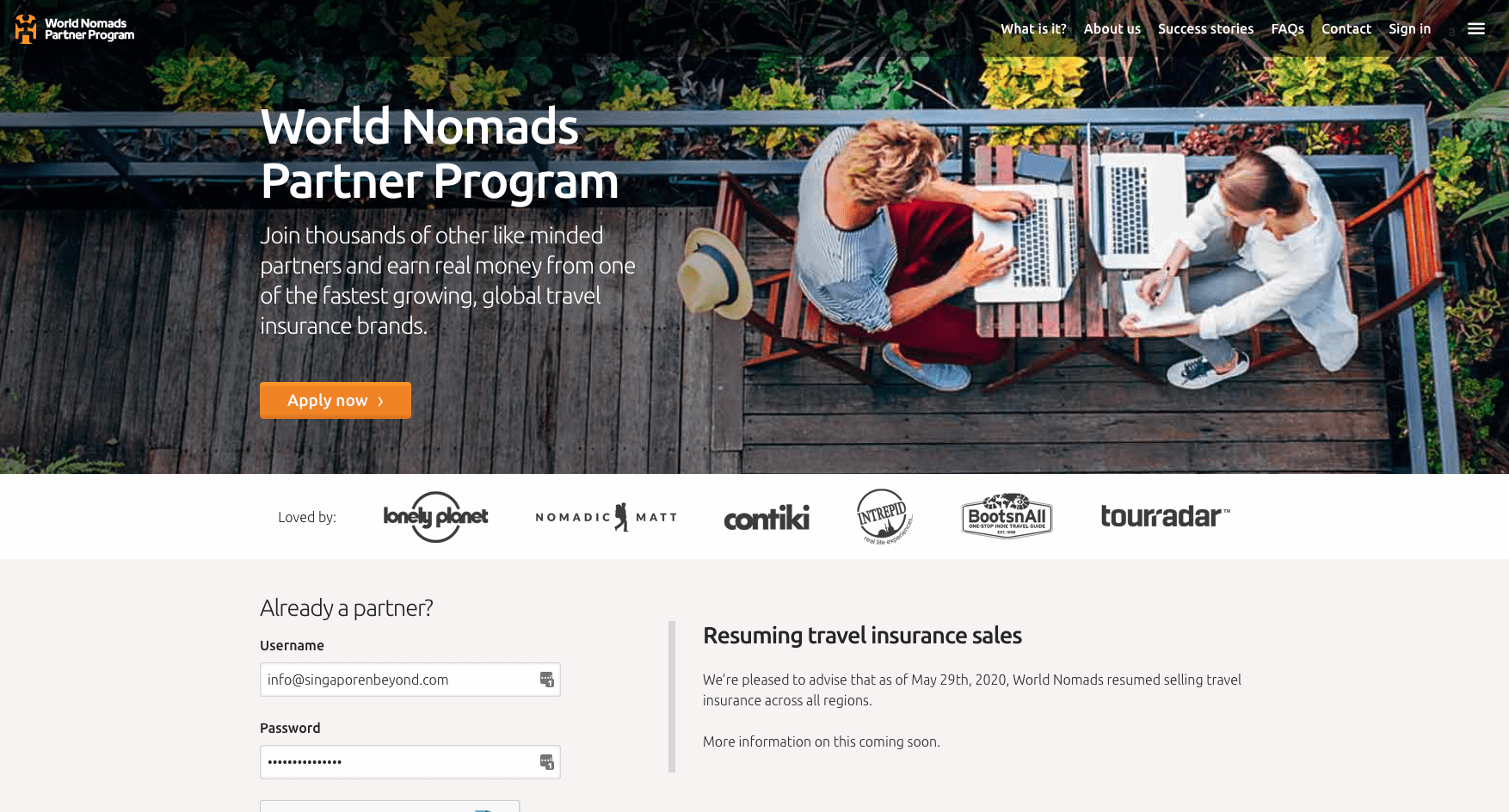 While it's not exactly gear, per se, everyone should have travel insurance in their back pocket when they take off on their next trip. WorldNomads is a travel insurance provider with an affiliate program, perfect for recommending to any readers who like to wander off the beaten path… or who just want some peace of mind on their adventures.
WorldNomads offers a 10% commission for every sale referred and has a wide range of coverage options for travelers.
SafetyWing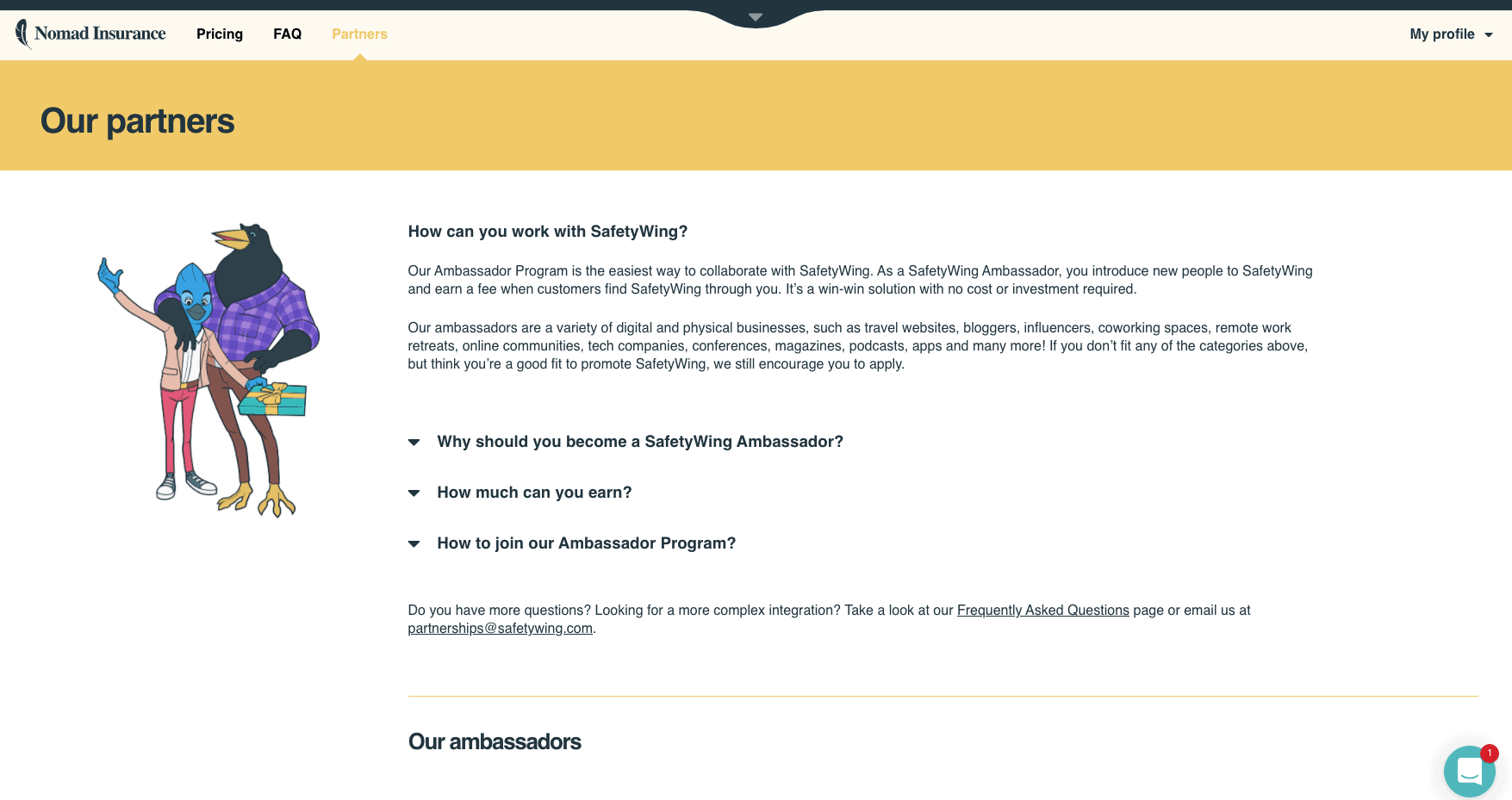 SafetyWing is another travel insurance provider with an affiliate program. If you're hoping to help travelers on the road, SafetyWing is great for recommending because of their flexible policies and being geared towards long-term travelers.
While their coverage isn't as extensive as WorldNomads, they offer lower rates, making it an attractive option. In return for recommending SafetyWing, affiliates receive a 10% commission per client referred.
Activity Affiliate Programs
Help your readers find their next vacation activity with affiliate programs centered around fun things to do! You'll find plenty of choices when it comes to activity affiliate programs for travel as lots of companies are eager to get their city tours, cooking classes, and adventure activities in front of the eyes of keen travelers.
Personally, we make sure that the activity platform that we recommend is a company that we would use ourselves. We'd never recommend something to our readers that we wouldn't try out, which is a good rule of thumb when it comes to affiliate marketing in general.
Viator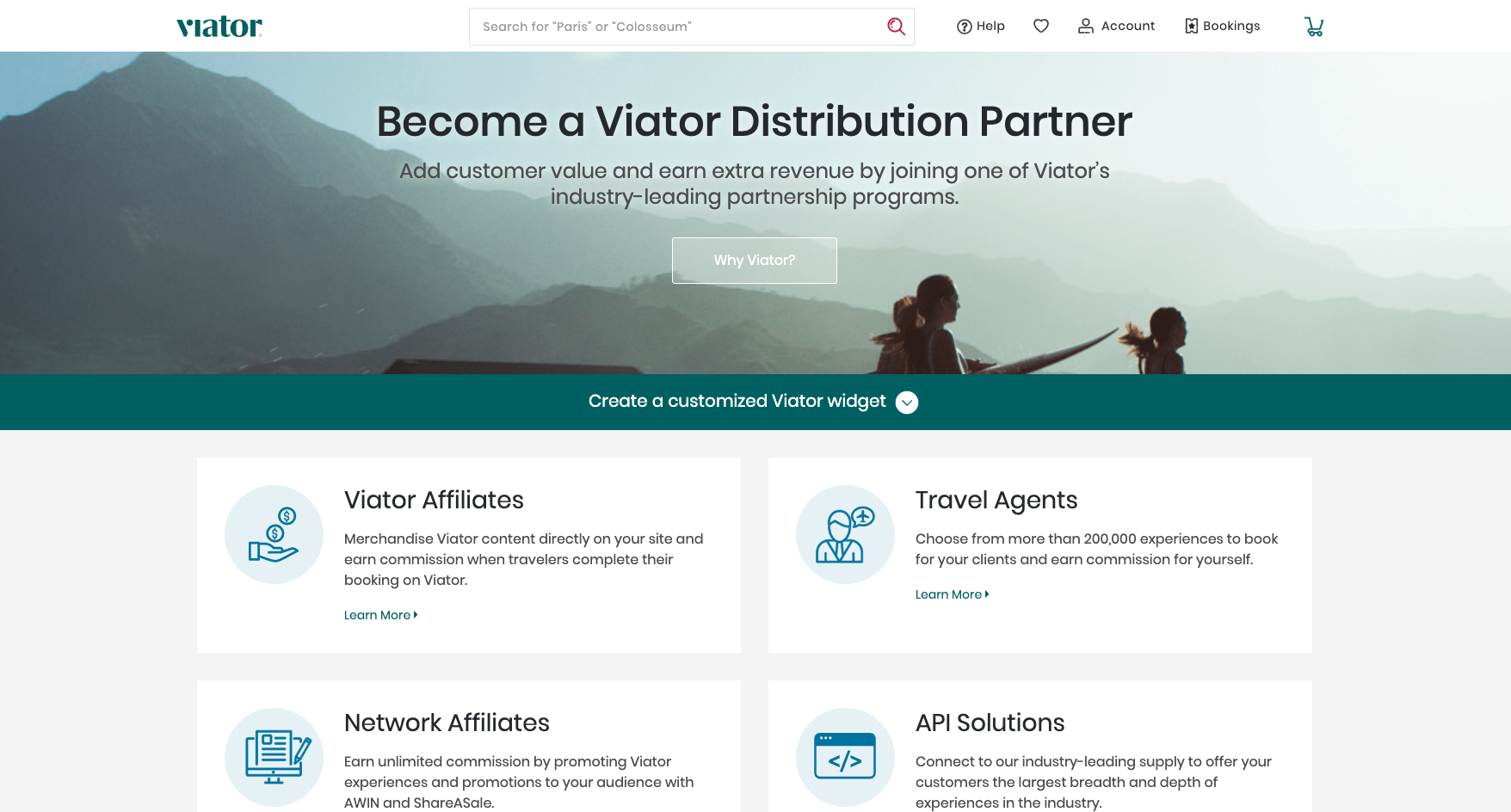 Viator is a total mecca when it comes to activities on the go. They have more than 345,000 activity listings on their platform, located all over the globe for people to choose from.
With Viator, travel bloggers can create a custom widget to insert into their articles. When an activity is booked (and completed) through the widget, affiliates get an 8% commission. Otherwise, travel bloggers can generate a custom link through affiliate networks for Viator and receive 5% of the total sale price.
Get Your Guide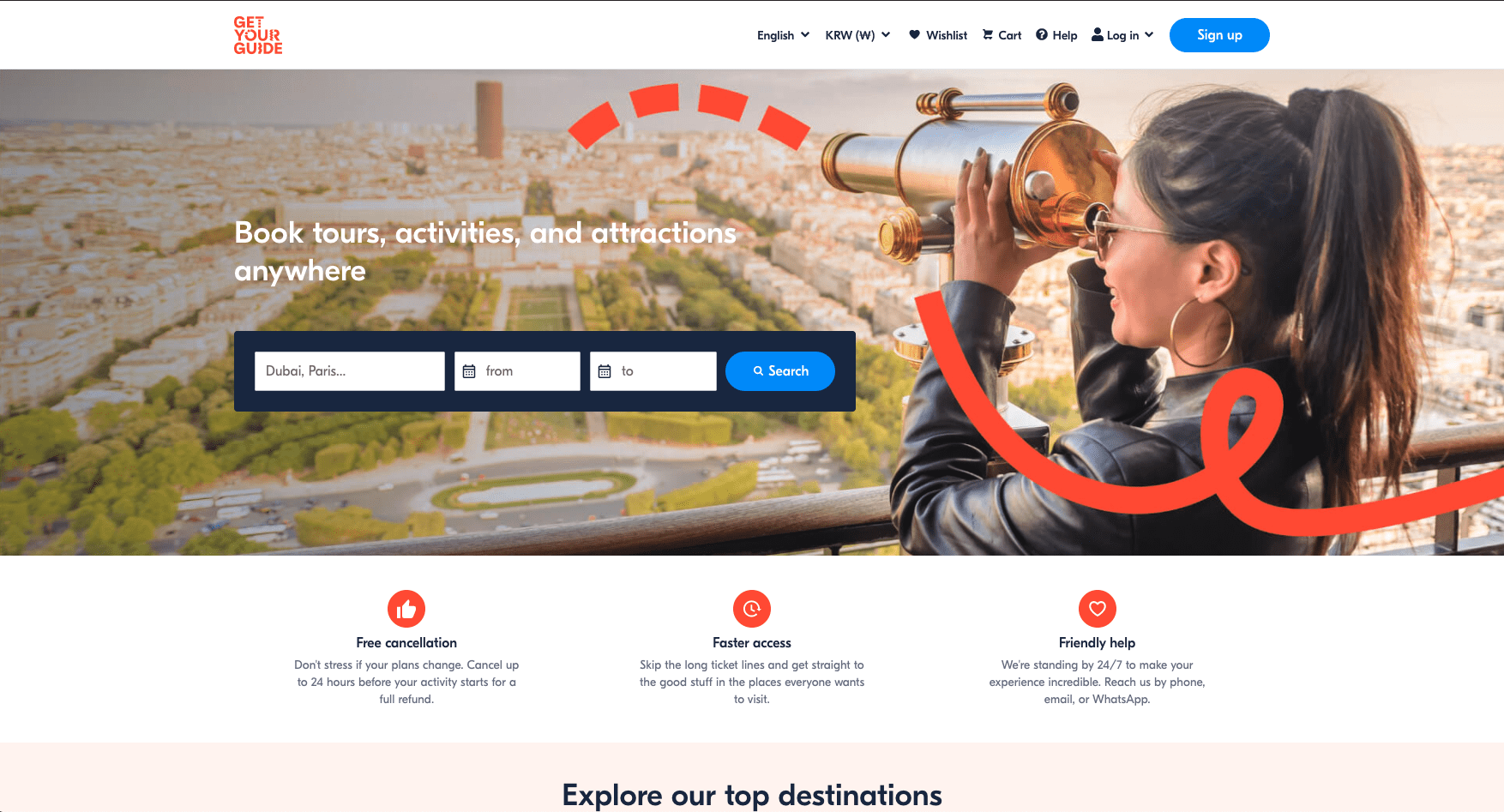 Another awesome place to book tours and activities all over the world, GetYourGuide has a killer affiliate program that's perfect for travel bloggers. They offer a base commission of 8% but also have room for growth, which is fantastic if you plan on making affiliate marketing your jam.
Cookly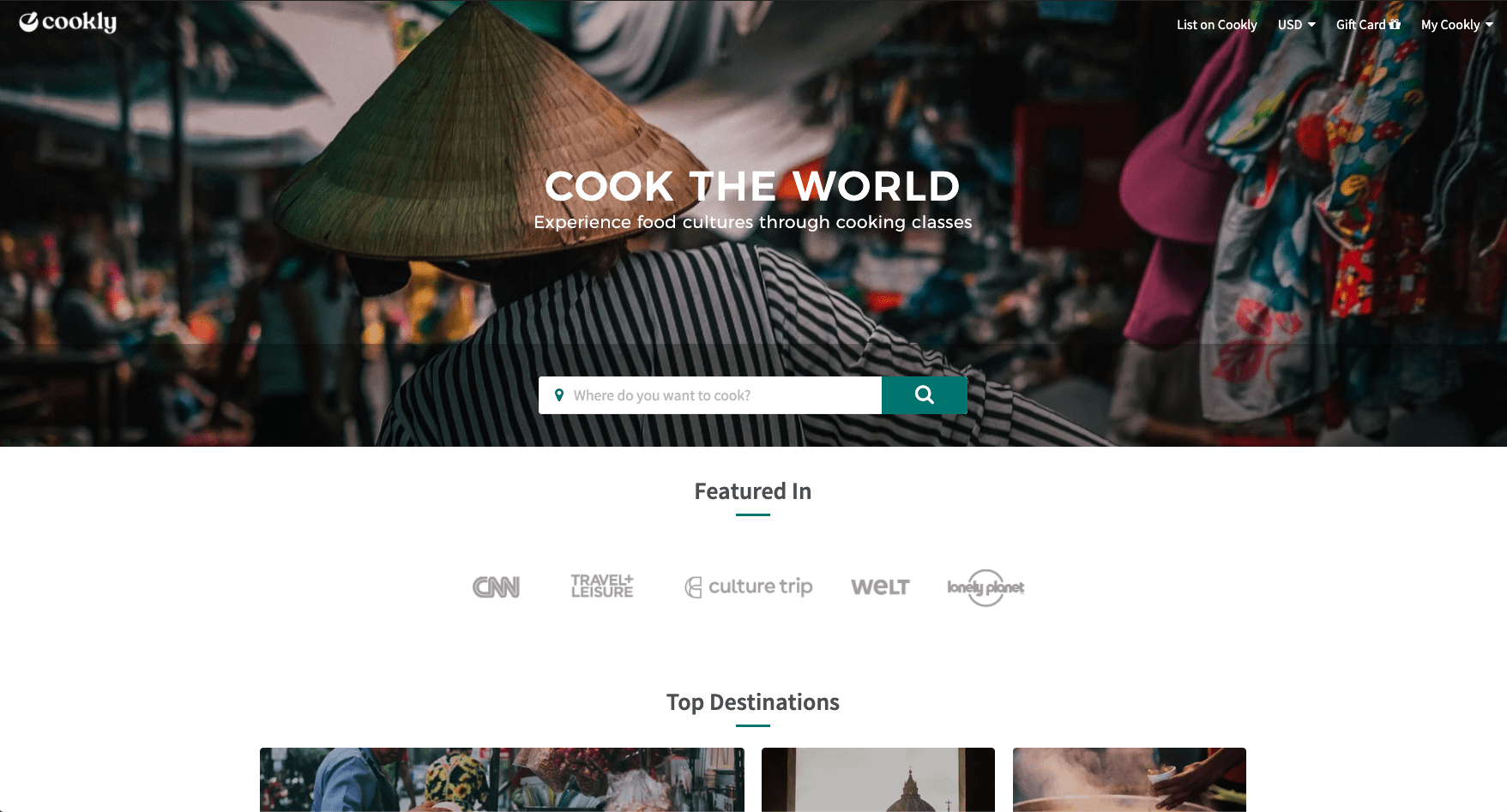 For cooking classes specifically, Cookly is a top platform offering authentic cooking classes in Asia, Europe, and beyond. When you sign up to be an affiliate, you can promote different cooking classes to your audience and receive a 10% commission each time someone books a class and completes it.
Bonus: Travel Affiliate Networks
One of the best ways to organize your affiliate programs and find relevant travel affiliate programs is by joining affiliate networks.
Affiliate networks are platforms that basically host tons of different affiliate programs. This streamlines affiliate marketing for travel bloggers because it keeps everything in the same place rather than having it spread out across many different accounts. These days, lots of brands and companies utilize affiliate networks to run their programs.
Here are some affiliate networks to check out for travel-related programs.
Travelpayouts
While affiliate networks are pretty broad platforms, Travelpayouts is an affiliate network entirely devoted to… you guessed it: travel. On it, you can find tons of affiliate programs for flights, hotels, car rentals, and more.
It's an all-in-one type of travel affiliate program that has more than 60 options to choose from. Just note that the commission rate depends on the individual programs you select through the network.
AvantLink
This affiliate network is a bit more broad but hosts lots of travel gear companies like Osprey, REI, and Patagonia, just to name a few. It comes with great customer service and a really helpful dashboard that lets you track all of your travel affiliate programs in one place.
ShareASale
You'll find plenty of travel affiliate programs through ShareASale, which is actually one of the largest affiliate networks out there. They have more than 3,900 affiliate programs on the platform, giving travel bloggers a huge range to choose from when hunting for the best affiliate programs for your audience!
As you can see from the options highlighted here, there are affiliate programs for just about anything travel-related. If you hope to earn an income from your blog, affiliate marketing is a great way to get started.
Just remember that any program you join should be relevant and attractive to your audience, not just to you. From there, you can tailor your specific recommendations to different articles to show your readers you understand what they're after.
Are you a member of any travel affiliate programs that I didn't mention? Drop a comment below! 
Bio: Anna Faustino is the travel blogger behind Adventure in You as well as the course creator behind The Blogging Fast Lane. Together with her partner Tom, they are obsessed with helping people achieve time freedom through blogging.