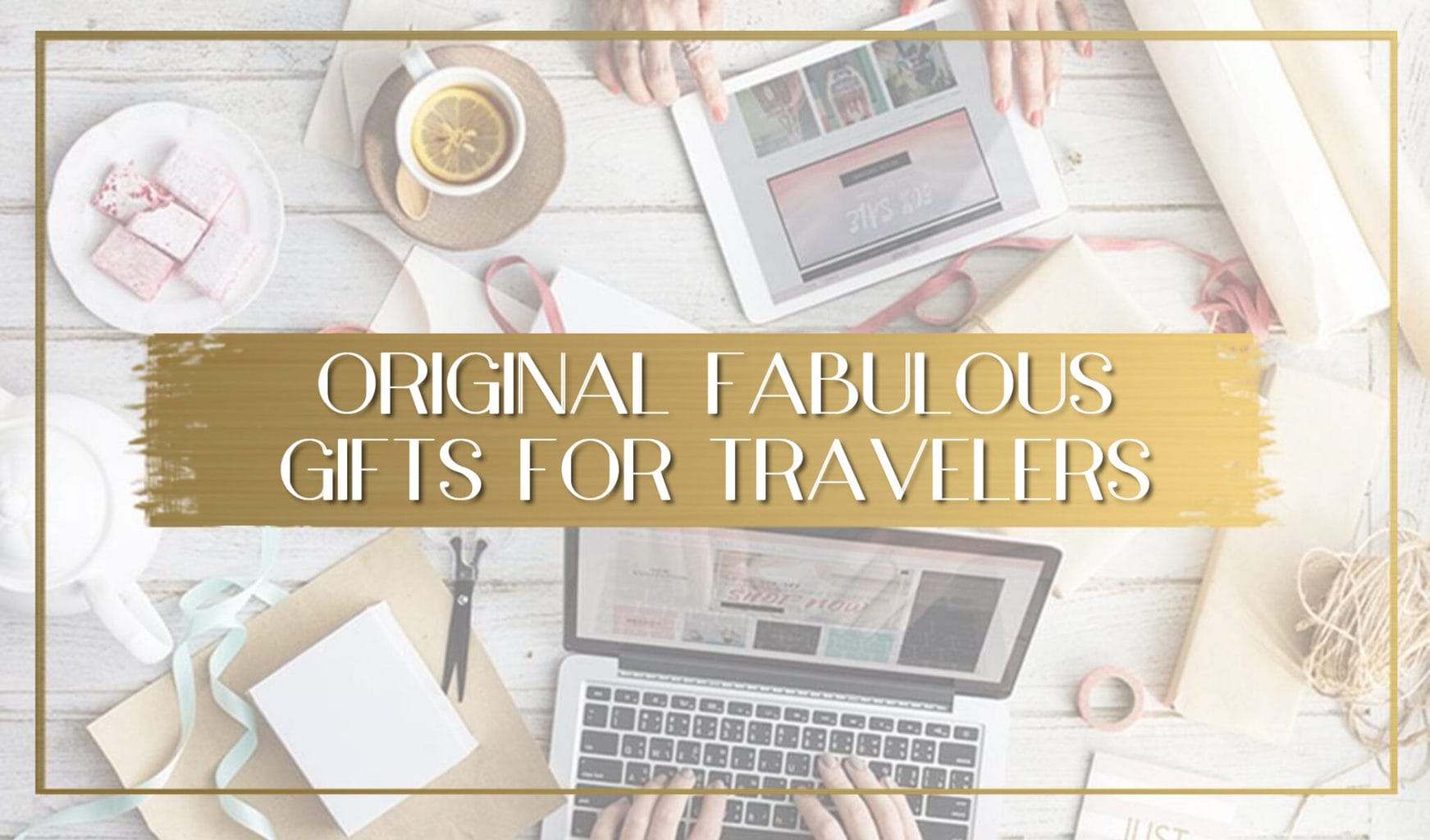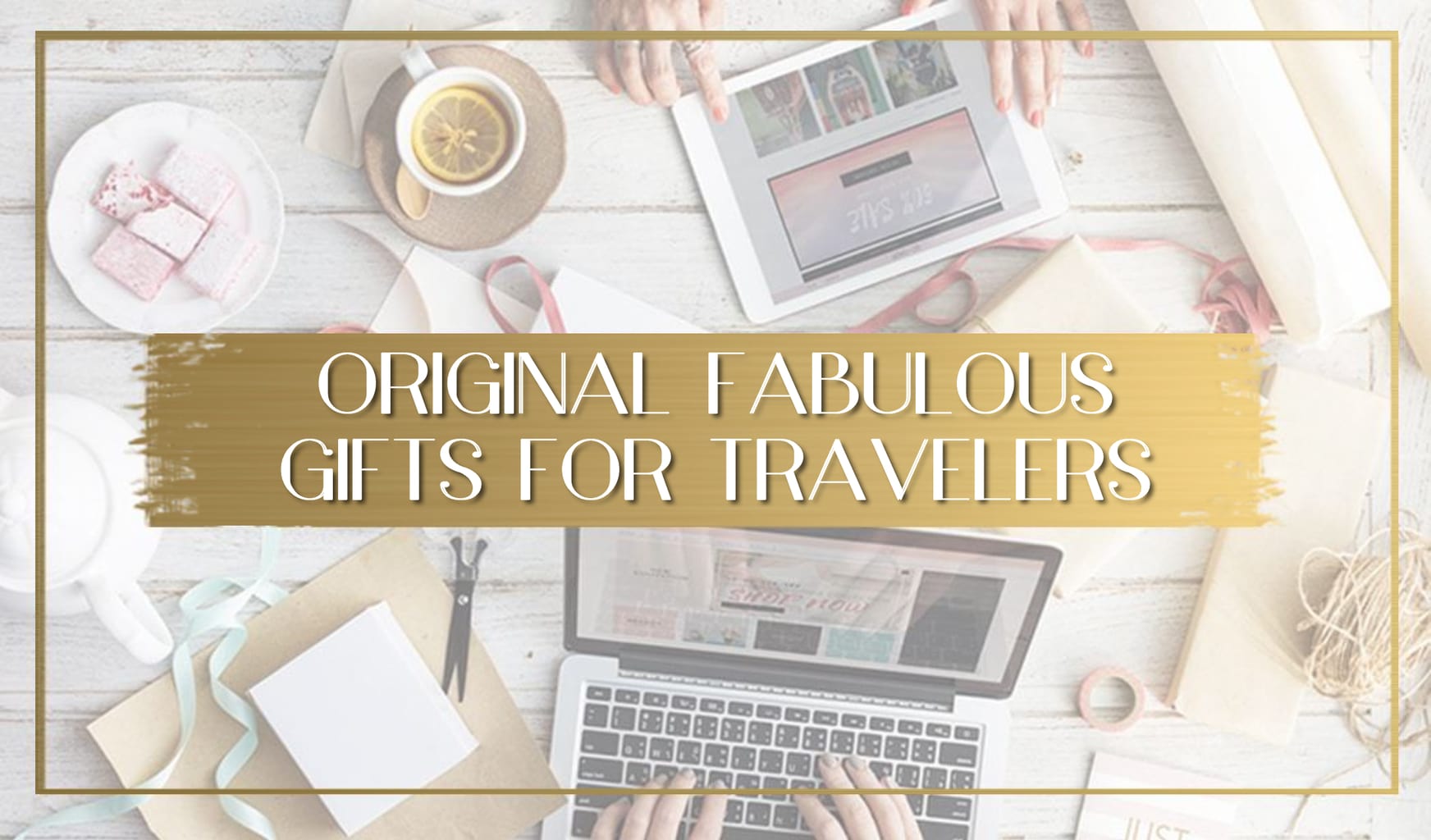 Do you spend hours scratching your head trying to find the perfect gift for that special someone? For Christmas, for Valentine's Day, for birthdays and celebrations? If your loved or significant other is a travel lover, here are a few of the best ideas I have bought, given and received through the years, things, experiences and objects that would make any travel lover happy to receive.
Here are my recommendations…
30 Proven Ways to Make Money Online
This is truly the gift that keeps on giving as it tells aspiring digital nomads how they can make money online – all they need is a laptop and an internet connection. If you know someone who has just started a blog or always talks about quitting their day job to travel the world, this is an essential gift that they will appreciate, as it will allow them to work from anywhere, at anytime with clients in any part of the world.
Allow your loved one to create their dream job online, even if they have no previous skills or experience. 30 Proven Ways to Make Money Online has interviews and research of over 70 online entrepreneurs, where I personally compiled and curated a list of ideas and inspiration for anyone looking to get started on their online entrepreneurship journey. Click here or the image below to find it online. Read more about the book here.
100 Trips of a Lifetime
There are always new places to explore in this large globe of ours. Even when you think you've heard of all the places, a new one pops up out of nowhere. This expertly curated ebook shows 100 new and out-of-the-ordinary ideas for the intrepid traveler who loves adventures that are out of the box. You'll find the names of some remote destinations, information about each place, as well as some great advice on travel services in that destination. Whether your loved one enjoys reading or just looking at great photos, this is an excellent choice for travel inspiration!
Click on the tab below for a specific list.
Click on the tab below for a specific list.
To come back to this menu at any time just click the "Back to Menu" button located at the end of each section.
Best Travel Gifts for Her
These are my personal picks of must-have items for females when traveling. I have them all, so they are tried and tested!
---
Roll-up Jewelry Orginiser

I have this great large necklace and every time I travel I fight for it not to lose shape, I even had to iron it twice! A jewelry organiser is a great way to make sure things are properly stored. I like the roll-up ones like this one because they can easily fit in a corner of my carry on.
A refined pair of Hunter Wellington boots

Because you have to keep warm in the winter and in the snow but you don't have to look unfashionable. Hunter's printed snow and rain wellies
are making a come back in nice floral prints. The snow boots are more fashionable than the plastic shiny ones your grandma used to wear but with all the waterproof warmth of the original ones. Don't forget to add a pair of high socks to keep those toes toasty.
Dyson Supersonic Hair Dryer
Because well, every girl I know dries her hair, except for me! And this is a very sleek hair drier, it is light and it comes in a nice box. One of the more practical gifts for travel you can buy online.
Messenger bag

Having the right handbag when traveling is essential. You want something light but handy with enough pockets that you can easily get to everything that you need quickly. I find this messenger bag that doubles as a tote very handy. For something more compact, Michael Kors bags are elegant and simple and come in all colors. Cross-body chain means both hands are free to use which is critical when traveling. A simpler, lighter and more affordable version is this soft nylon one which comes in a range of colors that are perfect for travel.
Shoes for sightseeing
The most important item when traveling are your shoes. Wear the wrong ones and end up with wrecked feet. I am a huge fan of simple shoes that are made for walking but are also stylish. I like these Futsole Nufoot ballerina because they are cute and snuggly.
Shoes for the plane
Two things are sure in a plane: it will be cold and it will be dirty so you don't want to walk around barefeet. I love these foldable pair of mock ballet flats both for getting to, through and on the plane as well as for comfortably flying in economy. They keep me from walking on the filthy floors in my socks and get my feet warm and cozy.
Beach spread
A towel is pretty thick and heavy to travel with so a lightweight print is more useful and I love this mandala themed one.
Men's Travel Gift Ideas
Gift ideas for guys on the road. I have consulted many of my male friends for these items, especially my bestie and long-time travel buddy Edwin. These are surely some of the best men's travel gift ideas you can buy online.
---
GoPro Camera
While I have put this in the gift ideas for guys, it is of course the ultimate electronic present for both active men and women! You'll want to get the GoPro for the intrepid traveler who loves adventure and likes to document everything from jumping off waterfalls to tuk tuk taxi rides. Some purchases come with extras like an underwater casing and dust protector, or you can just buy the camera and let them decide which add-ons would be best for them. I have included links to the camera with all the accessories. There are various models in different price ranges, but I would always suggest the newest versions like the entry level HERO+ HERO6 or the HERO5.
Bellroy Carry Out
This wallet is an amazing combo of two wallets. The smaller wallet fits your cash and credit cards so it is enough for your daily needs and it fits into a bigger wallet which has all the rest of the items you would need for traveling like loyalty cards, passports, foreign cash, a special SIM card slot and a special bit to hold an apple SIM card pin so you can keep your home SIM card and use a local one when abroad and a pen to fill immigration cards and visa application forms. The small wallet is closed using magnets which also keep it in place when it is inserted into the new one. It is the most brilliant, useful and stylish wallet combo design you will ever find.
Watch the cute stop-motion video below to see all the features.
Travel Mug and flask
It's always a good idea to travel with a a good quality mug that will keep your drink at a steady temperature while knowing that the liquid won't spill out. This one from CamelBak Forge has stood an endurance test of being in a dryer for for half an hour and didn't spill a drop. It's also quite stylish and is easy to drink from. And for the traveler in your life that loves to take a sip of alcohol now and then, why not get this stylish hip flask from Brizard and Co. for sundowners.
Folding running shoes
My partner really loves the Nike Free Flyknit folding shoes which pack flat to the sole and are light. You can also use them to go running or to the gym, best of both worlds.
Merino wool sports shirts from Icebreaker
Merino wool is awesome for traveling because you can sweat in it and the fabric doesn't smell like other artificial and synthetic types. That is particularly useful when traveling with your dirty laundry so your luggage doesn't smell like "death warmed up". The only downside? They tend to be skin tight so if you are self-conscious they may not work for you.
Lifeproof iPhone case
Well, because men like to carry things in their pockets and drop them unintentionally, this one is a life saver as it keeps the iPhone from dying even in cold, hot, or wet conditions.
Useful Travel Gifts
If there is any way that I can make travel more practical and comfortable, I will purchase that item instantly! Here is a list of some very useful gadgets to help with the long haul.
---
Grid-It cable and gadget organizer
I think this is a great and necessary gift for anyone who travels. Although relatively cheap it is a genius companion for your traveling plans. I am tired of having cables getting messed up around my handbag and I can never find the right one. Grid-It is the solution for packing up in a tidy manner, all your travel cables and chargers. Result!
Iridium Go! Satellite Hotspot
On top of a mountain in Iran and looking to post that amazing photo you just took of an incredibly beautiful peak, powder snow and absolutely nobody in sight? Ok, let's bring this to a more realistic use. Do you want to feel safe when trekking in the middle of nowhere through access to all your apps as well as voice and SMS?
Even in the developed world, some remote parts have no mobile signal. Iridium Go!, from the Satellite owner and operator Iridium, is a portable WiFi hotspot that connects you to the world through a satellite connection. As long as you have direct line of sight to a satellite, which you will have if you are anywhere outdoors and without anything blocking you, you can get internet. It won't come cheap. The Iridium Go! hotspot is $799 on Amazon but it will ensure that you are covered in case of any emergency when completely disconnected. Ideal for that friend who thinks that he is James Bond. I bet the international bad boy has one of these in his toolbox.
Watch the video below for a quick explanation.
iPhone waterproof case
If you have an iPhone and are a diver, there's no need to spend your money on a new GoPro. You can just get an external waterproof case and take pictures and video right from your iPhone. This case from Watershot goes a full 60m (195 ft) down!
Kindle
While I do love the feel of paper when on holiday, sometimes its not practical to bring several books while on the road. This is where an electronic reader like Kindle comes in handy. You can fit thousands of books into this little device and it is better for the eyes when reading novels that the iPad due to the refresh rate of the screen. You can also get the Fire if you want to use the Kindle for things other than reading or if you plan to read travel guides and want the images to be displayed in colour.
Dry Bags
Here's a top-notch idea for all those people who'd like to get something for their diver friends, why not get a dry bag? These bags are super useful to keep your clothes and electronics dry when traveling near or around water. You can get a smaller one for clothes, or a larger duffel bag if they are heavier travelers.
Packing cubes
Everyone swears by this nifty way of packing your clothes in compartments because they help you fit more into the suitcase and find things easily. I do not use them because I have a very OCD way of packing built over years of weekly traveling so I always put things in the same order in the suitcase, but they are very popular with almost all travelers.
Dry Shampoo
This is a game-changer for frequent travelers. Instead of lugging around heavy liquids, which weigh a lot, you can carry your shampoo in powder or spray form. As you don't need water to clean your hair with this product, it is super practical and can also give your hair an extra vibrancy if you're meeting someone directly after your flight. Living Proof Perfect Hair Day delivers on its name.
Foldable Toiletry bag
I use one of these for years, even at home. So when I come back from a trip I simply hang it on my shower glass and when I am on a trip I hang it either from doors or towel hangers. I cannot think of a more practical way to pack the toiletries, and drugs I need, a small medical kit, etc. And when you fold it up it packs small. For men, this one is very stylish.
First Aid Kit
I know, nobody likes to talk about the boring practicalities but this First Aid kit is fun and cool and you will be sure to have anything to heal a hangover or a simple headache from jetlag.
Luggage scale
Get a luggage scale so you can weigh your luggage and make sure you are not overweight especially in those stingy low cost airlines. Best to wear all your clothes from the start so you don't make a scene at the airport if you know you will be over the allowance and don't want to pay for the extra.
Quirky, Fun and Unique Travel Gifts
Here are some off-the-beaten-path travel gift ideas for your wanderlust friends who have everything they need. From the quirky to the thoughtful, you're sure to find some unique travel gifts you can buy online.
---
Something unique from a crowdsourcing site
Last year I bought my friend a carry on suitcase that, although it wasn't Tumi, it included a charger and a GPS among other things. The truth is that, even if was not going to be the best carry on ever, I knew he would be interested, even curious, to find out how it would stack up to his trusted leathery safari weekend bag and his expandable classic Tumi. The idea of an incorporated charger and a GPS to make sure it would never get lost, were added ideas that inspired us. It would be great if they worked out. Most importantly, I bought it on Kickstarter.
I find that the gifts one buys from the crowdsourcing platform can be both unique and helpful to great innovation ideas. So there is an added benefit of helping someone else make their dreams come true while getting a wonderful gift out of it. And, as yet another bonus, we could follow the production and design through.
The downside of buying off a Kickstarter campaign is precisely that: no time commitment so don't buy this for someone who is impatient but someone who will appreciate partaking in something bigger. You will find thousands of ideas on Kickstarter, Indiegogo and other crowdsourcing sites for specific types of projects.
Name a star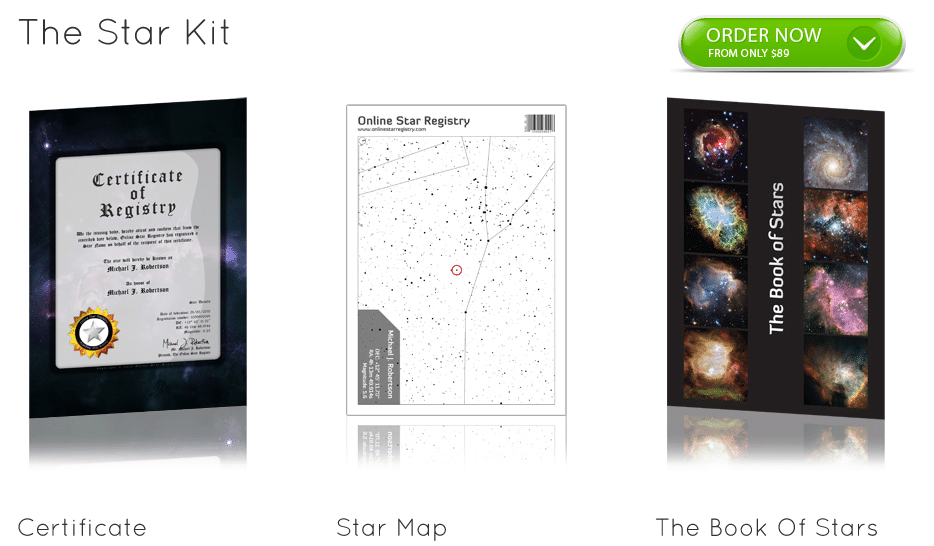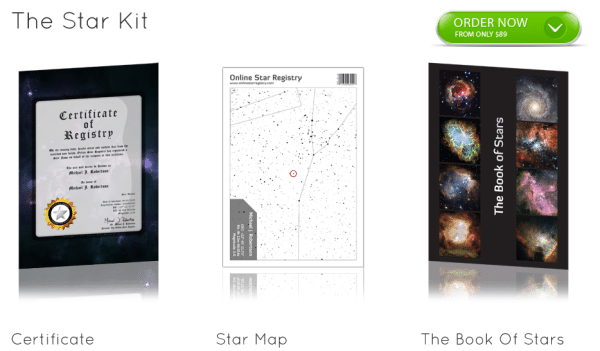 The International Star Registry offers you the quirkiest or perhaps cheesiest git every, naming a star. You can name it your child's name, your spouses or your combined names for as little as $54. It is a very affordable yet pretty impressive gift. You can always spend your evenings trying to locate the star.
Buy on their website
Rediscover your own city With Context Travel
I realised that, although I lived in Singapore for almost 5 years there is plenty I have yet to see as I only really explore my own city as a tourist when I have visitors and, well, Singapore is very far from Spain! A great way to re-discover your own city is on an expert tour.
If you are looking for something a bit more modest than a trip of a lifetime, you can also buy an experience from Context Travel. Context offers tours for the intellectually curious ranging from a tour of the wall of Berlin with a Historian to an architecture tour of New York city including Cloisters and Medieval Art or a Food tour of Shanghai. All of their tours include a scholar in the subject, be it a Doctor, an Architect, a Historian, an Anthropologist or even an Archeologist.
Buy on their website
A First Class amenity kit from eBay
Did you know you can buy real and unused First Class amenity kits from ebay? I was as surprised as you but it is probably the quirkiest gift you can get someone but also a useful one on a long flight.
Best Gifts for Couples who Travel
Looking for a nice wedding gift for that travelling couple? Then these useful additions will help you make up your mind. They are ideas that couples can use together while on the road.
---
GoPro dome for stunning under and over water photography
Ever wondered how all those awesome shots with a fisherman on his boat and the fish swimming under water where taken? It is not the magic of a photographer but the right accessory. For the GoPro all you need is to get a Dome Port
and you are sorted.
GorillaPod
This nifty device lets you take timer photos of yourselves wherever you are without having to stretch your arms or use a selfie stick. The gorilla pod can cling to anything and it folds small and is lightweight. It can also hold DSLR cameras of up to 3kg (6.6lbs) and is surely one of the most useful gifts for travellers you can buy online.
Headset splitter
I think that this is one of the most romantic ideas for a gift. As couples travel, they can split one device into two audio streams. So now couples can watch the same movie on their iPad on those long flights or listen to the same album will traversing the land by train. It's a small gift, but one that packs a punch.
Floating tea candles
Talking about romantic, how about sprucing up your bath with floating, waterproof tea candles. This is sure to ignite some added romance into an intimate setting.
Gifts for Frequent Travelers
As I travel for over 40% of the year, I know all the little tricks and tools that can make frequent travel a bit easier. These items were expertly curated by a person who understands the need for comfort, durability and convenience.
---
Bose Noise canceling headset
There is no better way to ensure a sound flight than to get the one and only, the most popular, noise canceling headset:Bose.
It is the ones most frequent travelers swear by. Forget about crying babies, loud passengers, annoying cabin crew or terrible airline headsets through which you can't even hear the movie, this is your passport to good night sleep. They even come with their own traveling case and can be folded to take less space.
A Tumi carry-on bag
My trusty Tumi has followed me around the world several times. I used to take it with me on every trip, every single week, for a decade and it is still my most precious and most valuable carry-on. I drag it down the stairs, up the stairs, through rain, snow, gravel, dust, desert, heat. It has gone on countless trips, I reckon over 2,000 and it is still in great shape. In the same time and with much lower frequency, I have had several larger suitcases but none gets anywhere near my Tumi.
If you want a truly resistant and durable suitcase that is also stylish and modern, ultra-frequent travelers carry Tumi. Trust me. The most popular and one of the first models, the expandable Tumi Alphais a fantastic travel partner. I have the hard case one because I like that the many customs control stickers can literally be wiped off.
Rounded tie case
I'd say that the most frequent of all travelers would be in the field of business. I know that I often travel for the company I work for, but luckily I don't need to wear a tie. For those who do however, this is a nifty little addition to your luggage that will keep your ties clean and straight. The curved case ensures that there will be no creases.
Battery pack
I'm a bit OCD when it comes to charging things. Anyone who has traveled with me knows that all my electronics are constantly charging. My favourite battery pack is the Aukey 30000 because you can even charge laptops (well new Macs at least) through the USB C port. One of the most practical gifts for travel you can buy online.
Adaptor with universal plug
A must have for any traveler. Adaptors with universal plugs are not only important to have when traveling toi different countries, but are even useful when you'd like to charge your devices at the airport. Novice nomads usually learn the importance of an adapter the hard way – there is nothing more frustrating that having a plug socket, but no convertor! This one is great because it has 4 USB ports as well as a regular universal plug changer.
Priority Pass subscription
Especially if your loved business traveler does not get to fly on Business Class or constantly changes airline, he or she will appreciate being able to use the Priority Pass lounges at airports worldwide. See the latest rates on their website.
See latest rates on their website

Airhook
A very nifty little device holder on the go for those who fly at the back of the plane and can bring their own entertainment system. You no longer need to feel like second class citizens with this very smart accessory.
Hotspot Router
A hotspot router is fantastic to ensure you have internet on the go, even when you are stuck in traffic, so that you can squeeze out every last minute of your day to be the most efficient. Buy a local SIM and connect up to 10 devices via its hotspot tethering function. You can also use it to charge phones and small devices.
Gift Ideas for Girlfriend Going Traveling
This is a more personalised and intimate list of travel ideas for your better half. It has items that show thoughtfulness and are sure to make your lady smile.
---
Scarf with pockets
I, like you, also get a bit squeamish about putting my handbag up into the overhead compartment when I fly. The trip may be long, I will try to catch some sleep and who knows where my wallet and other belongings may end up. This stylish, warm and smart scarf will solve this problem. A pocket is hiding under the layers of pretty fabric.
Buy on their website

Soft and warm tube scarf
This is my favorite and the type of scarf to travel with. Why? It is not only pretty and classy but multifunction. It comes in handy when you are visiting Southeast Asia's temples and need to cover your knees as you can tie it around your waist and use it as a makeshift skirt on top of your shorts. It helps you keep warm when it is cold or in planes and the fact that it does have ends that hang means that you can easily pull it over your face when to protect yourself from the light.
Luggage lock
A great gift for any traveler because it is practical, keeps your bag safe, and you can never have too many. Make sure that you get a TSA-approved luggage lock for additional convenience. The one mentioned here has a clever way of alerting you if your bags were inspected by TSA staff.
Travel journal
Document your trip in an old fashioned manner with this lovely warm soft leather journal. Write down anecdotes and things that happened or your own thoughts. When I spent a summer in the South Pacific I very much enjoyed the company of my notebook.
Polaroid
Because it is vintage, cute and you can use the photos printed to send back home as postcards and let your loved ones know where you've been. It's a good old fashioned handwritten message with a picture of you in them.
Overnight Travel Kit
Not traveling in Business Class? No problem, this luxury overnight travel kit from Violet Grey is your own airline amenity kit of higher quality and comes in TSA-approved travel sizes. The only thing missing? A toothbrush. For a more affordable option I love the sweet and rich Burt's Bees set.
Buy the Violet Grey Travel Kit here
Tropical Bag
Just so that she thinks of you every time she puts her makeup on, try this small tropical bag that can also turn into a cute handbag. I like both the pineapple and the flamingo.
Gift Ideas for Boyfriend Going Traveling
I bought some of these items for my partner and I know he really loved them as he uses them whenever he travels. Check these suggestions of special presents for your man.
---
Skype credit
So that he never has an excuse not to call you 🙂 Purchase from Skype.
Travel Insurance
From World Nomads because that is what everybody uses, including me, and it is reliable and pervasive. In case he forgot, you want to make sure he has it now. Sign him up below.
Cocktail kit
This inflight cocktail mixer is perfect for that ideal drink onboard. You can choose between a Bloody Mary (a classic of onboard drinks), an Old Fashioned, a G&T, a champagne cocktail, a Hot Toddy or a Moscow Mule. Or get the entire set! You might also want to buy some small bottles of alcohol to go with it as the set only includes the mixers.
Camera lens pen cleaner
So that he can take clean and clear photos to show you when he comes back. Let the blurry shots be the result of too much G&T instead.
Travel Kit
This MenScience is classy and has everything you need. With 10 professional grade products in travel sizes, you can land at your destination fresh and renewed, as if you flew business. This kit has a razor, after shave, cleanser, moisturizer, shampoo, deodorant, lip balm and eye shades to have as much of a rest as possible and the seat will allow. Make sure to add this comfort set to complete the cosmetic miracle.
Leather Duffel Bag
A stylish leather duffel bag for a weekend getaway with the boys. It is impractical (and I never understood why Edwin always carried one) but oh-so classy!
Gift Ideas for Families that Travel
I know of many jetsetting families who are either travel bloggers or just love to get away from the daily routine. Here are some super fun ideas for the traveling families in your life.
---
Save nature, save the planet
A few years ago, as I was living in Singapore, the sky became grey with the smoke blown into the country from the burning fires in Sumatra and Kalimatan, in Indonesia. The smoke, generated by the burning fires used to clear the jungle for palm oil, filled the air, making it impossible to breath. At the peak, we were told to stay at home and the Government declared the state of emergency. I found myself sealing the doors and windows with towels to prevent the particles from entering our home. I sadly became acquainted with the reality of development, corruption and political incompetence in Indonesia.
Since then, that reality has not only persisted, it has worsened. As Singapore faced the second month of ongoing haze that reached "Very unhealthy" levels, forcing us all to stay indoors, I felt like I had to do something. Consumers are, after all, the only ones who can do something. If we stopped palm oil consumption, we would send a strong signal to the brands fuelling this crisis.
Through my research I came across a few organizations working hard under inhumane conditions to save as many orangutans as possible from the flames as their homes disappear under the fires. These organizations are overwhelmed and lacking in resources. I cannot think of a better gift this season than a donation to these organizations. It is also important to teach our children, the future generation, of the gift of giving and saving our planet. The Rainforest Action Network allows you to become a member or make a once-off donation.
If we burn down their habitat, the poor orangutans will burn down too and extinguish with our planet. Teach our kids about this important cause by making a donation on their behalf.
Do you want to know what this is all about? Watch this video
Support the cause here
Scratch Map
The best way to teach children about the world is with a map they can scratch all the places they have been to off. I love mine and this golden one.
Pool Floats
Flamingo pool floats are sure to keep all children occupied and I love this one. I have my own golden dragon which is pretty cool. Beware, these floats are quite heavy and you definitely need one of the pumps, you will not be able to blow up so much without feeling faint.
Small and Affordable Gift Ideas for Travelers
Need to get a gift but don't want to break the bank? Then this section is for you. Choose one or better yet, combine a few of the cheaper items to form one awesome and inexpensive package!
---
The Way of Wanderlust, Don George's anthology book
Pioneering travel writer Don George has just published his last book, The way of wanderlust. In his own words "This anthology of my best travel stories and essays is a culmination, completion and rounding of my career to date".
For those less familiar with his background, Don can be considered the father of travel writing. Editor and author of Lonely Planet's Travel Writing book, Don is an extremely humble and inspirational person. I recently attended a Travel Blogger's conference in Bangkok where he gave a two-day writing course and a few other shorter talks and I found him a kind and fascinating person. This is a book I will be buying for me and for my dearest travel-passionate friends.
National Geographic donation
The National Geographic Society works with presence on the ground to support conservation efforts across the globe and it is entirely financed by the subscription and the sales on their store, plus donations from people. You may make a donation on behalf of someone else for whom the society's mission may be valuable and they make it rally easy. National Geographic will even send a letter on your behalf to the person you are donating on behalf of.
Donate here

Duolingo
A language subscription so they can learn whatever language they are going to need. Duolingo allows you to compete with your friends to see who is ahead.
Check prices here
World Map Watch
Possibly the cutest and cheapest gift you could give someone who loves to travel. Beware that for the price it will probably not last very long and it is not meant for daily wear and tear, but it is a nice accessory for your travels.
Travel Fund Bank
What better affordable gift than a gift to save for travel? I love this small travel fund bank.
Essential Oils
One of the most useful items I pack in my handbag in my travels is a small bottle of essential oil, for example, one of these six. Essential oils will come in handy in many situations while you are traveling. For example, the lavender oil will help you sleep on the plane, the tea tree oil helps relieve irritated skin (for example when you have eczema or dry skin from flying) and the gift set of six is a cute and affordable present.
Wine Skins
If the person you are buying for loves wine these Wine Skins will come in handy to make sure that the wine bought abroad makes it back in one piece. They are also reusable, I know because every time I go home I bring back some of my dad's wine in them.
Xmas Presents for Travelers
I have put these choices in an Xmas gifts for travelers section as they are a bit more pricier and are indeed for a very special occasion. There are some less expensive items though, so go ahead, spoil your loved ones rotten!
---
A voucher from a Luxury Travel Club
There are lots of discount sites for luxury hotels. They usually work on membership, but access is free. The math is simple. Even the most expensive of resorts have extra inventory that they might be willing to sell off last minute with generous discounts but they cannot do this on their own sites because that would damage their brand image so they choose to do it via these channels.
You can choose the value and the recipient can book whatever destination they want. This is a great way to buy someone travel with the flexibility of a wide array of options and the knowledge that they are getting a good price. If they don't want to book a flash sale, some of these, like The Luxe Nomad, will also offer regular bookings. As these sites tend to be focused on specific regions, best you settle the large area of interest of the person you re buying off first.
JetSetter is more of an Americas + Europe portal. The Luxe Nomad is primarily Asia. Splendia and Secret Escapes are mostly focused on Europe. Voyage Prive is a holiday site ore than a hotel booking website. Lastly, True Luxury Travel is the gateway to Africa.
Louis Vuitton City Guides
There are many travel guides out there but Louis Vuitton promises to show you the hidden and best places. Covering 21 city destinations they are the perfect gift for that jet setter friend who regularly spends the weekends between Tokyo, London and New York. Get them from any Louis Vuitton store by clicking here.
DJI Camera Drone – Phantom 4
I got my DJI Phantom 2 Visio Plus drone a while back and it is one of the most incredible photo and video taking items I have ever got. I even wrote a review for it. But then came the Phantom 3, which I also bought, and the Plantom 4 which I currently use, and I am addicted to these. If you have a friend that is a bit geeky, who loves to play video games (just because he will already be half way there in terms of learning to fly it) or who loves to see places from a different perspective, this is the item you should buy.
The Phantom 4 is made for dummies like me. It is easier to fly, more stable and it avoids objects when it comes back. It can even follow you around. I have crashed it many times and it has survived even water, which damaged a battery irreparably but left the main drone body in perfect condition still. Fair to say it is a pretty resilient piece of equipment. The DJI Phantom 4 starts at $999 on Amazon.[/easyazon_link]
Remember to buy an extra battery and extra set of propellers, trust me on this one. The extra battery is almost essential as you only get about 20min flying time each and the propellers are necessary because your loved one will crash it, and most likely the propellers will be damaged even if the drone is not. The Phantom 4 comes in a handy grey box with a handle for traveling so you may not need a backpack.
This is the video I made after staying at Nihi Sumba mostly using the DJI Phantom 4. See how easy it is to capture something great. Even I can do it!
If your friend is more of an amateur photographer, you should consider the DJI Mavic, a much smaller drone from DJI. Much easier to carry as it is of a significantly smaller size, so the receiver of your gift will be able to make the most of it but with a slightly lower quality of image that should bear no difference for your loved one.
A trip of a lifetime
Of course, not everyone can afford a trip of a lifetime but, as a travel blogger and all time ultra-frequent traveler, I always tell my friends I am really easy to please: buy me a trip! There are many things money can't buy and, although I do not believe that money brings happiness, it goes a long way to organising the trip of a lifetime. If money is no object, I could give you an endless list of experiences worth paying for from a safari in Africa to a trip to Antarctica, a cruise to the Arctic, the train journey of a lifetime onboard the Luxurious Maharaja's Express through Rajasthan on the Golden Eagle Trans-Siberian. The list is endless. And for all budgets. Need help with great ideas? Drop me an email – marpagesvidal@gmail.com.
A photography course
Every traveler wishes he or she would be able to capture the beauty of the moments lived. But sometimes, we just are not good enough. A photography course, available in pretty much every city, is a great way to help someone improve. Bonus: every time you travel together you, too, will have great memories.
If you do not know where to get started, check out National Geographic photo expeditions, they are obviously, fantastic! You will need a camera for your excursion and some additional camera accessories that you can find here. Some of the best mirrorless travel cameras include this one from Fuji, Sony or Olympus.
iPhone lenses
Not everybody is like me, traveling around with a heavy camera with four lenses, a GoPro, a drone, two phones…most people are happy with phone photos. Take them to the next level with this set of lenses for smartphones.
Spotify premium membership
This one is for all the music lovers out there. How does unlimited streaming of over 30 million songs sound? Pretty good right? You can either purchase a 6-month or yearly premium membership for your loved one or even gift cards if that more suits your budget. And the best part is that you can play music without internet connection. Sold.
Buy a Premium Membership here.
Fitness wearables
So that you can keep track of the exercise that you do while travelling and see if you made up for that huge gelato scoop you are about to down. Purchase one of the many wearable devices like the Fitbit or the Garmin Fenix and then link them to one of these fitness apps.
National Geographic Wines of the World Subscription
You can travel around the world while smelling and tasting different wines at the comfort of your own home with the newly launched National Geographic subscription service. You pick whether you prefer 12 bottles of red, white or mixed wines and get them delivered to your doorstep every 3 months. National Geographic will select the wines, where you will get to try out a new region with every delivery. They will also send you a case with tasting notes and commentary. Note: This is only available in the US for now.
Buy a subscription here