Because Travel is the only thing we buy that makes us richer, 100 Trips of a Lifetime is the gift that keeps on giving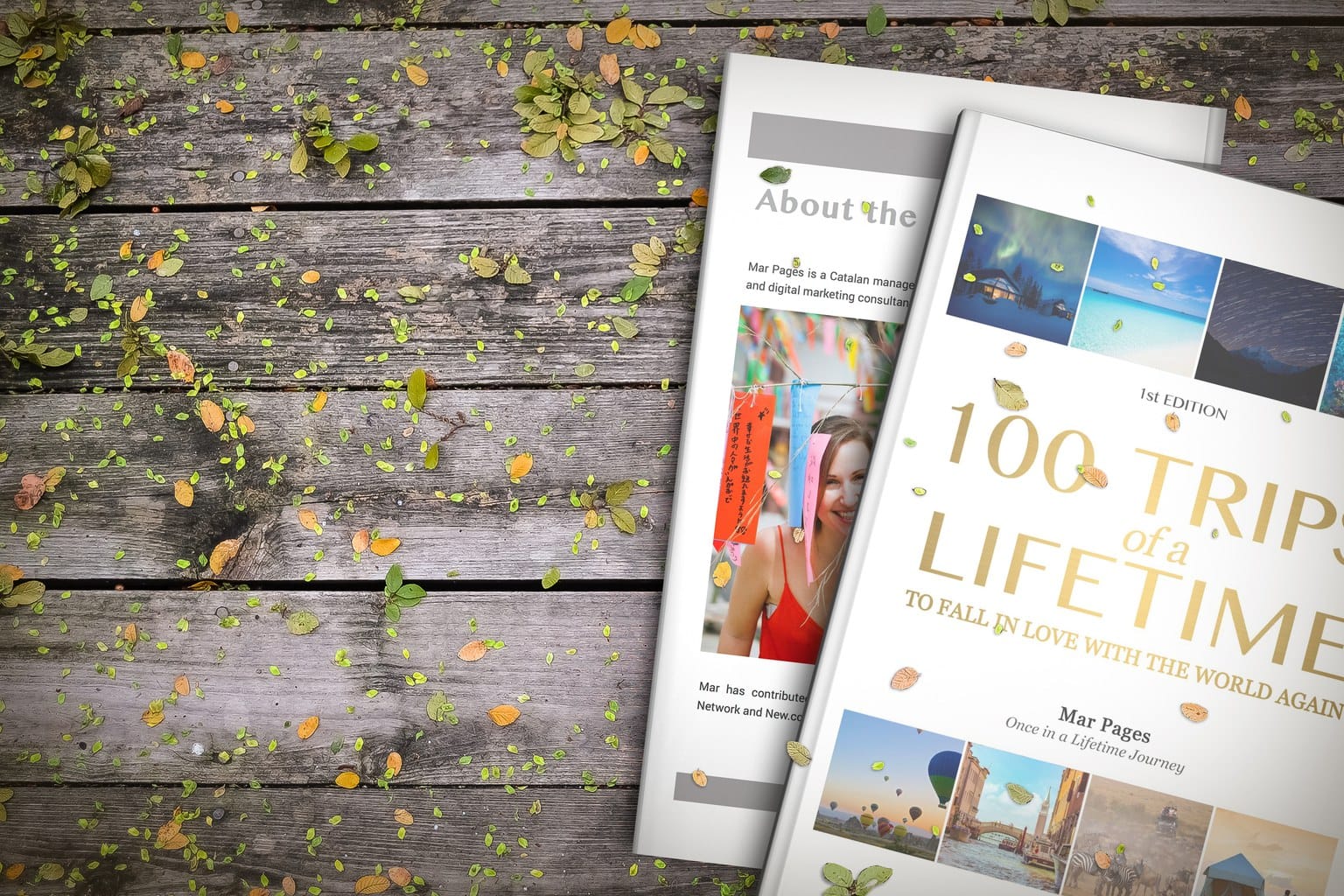 100 Trips of a Lifetime, the eBook, is the perfect read for all types of travelers and is a great gift for that friend or loved one that is always dreaming about traveling. Grab a copy today and fill your or your loved one's life with wanderlust!
Embark on a trip of a lifetime with any one of the 100 ideas that I have compiled through my years on the road. I will not only tell you the highlights but also the best parts of each trip, the agencies or companies that can make it possible and the unique elements that make each trip unforgettable.
Enjoy the eBook on the go, on your laptop, your iPad, your eReader or even your smartphone.
100 TRIPS OF A LIFETIME - THE BOOK
I haven't been everywhere, but it's on my list,  Susan Sontag
What you will find inside the eBook 100 Trips of a Lifetime:
– 100 unique and inspiring ideas for the most unforgettable trips of your life, each of them with an inspiring and beautiful high quality photo to give you a feel for the destination.
– Details to book the trip yourself, including the companies who can organise the journeys, the places to stay, or the best way to get there.
– First-hand experience on 30 of the 100 journeys which I have taken myself and the opportunity to get direct feedback from me (just email me!)
– Resources to read more and find out if each of the trip ideas is for you.
and…
A generous dose of bank-breaking wanderlust!
A SNEAK PEEK INSIDE 100 TRIPS OF A LIFETIME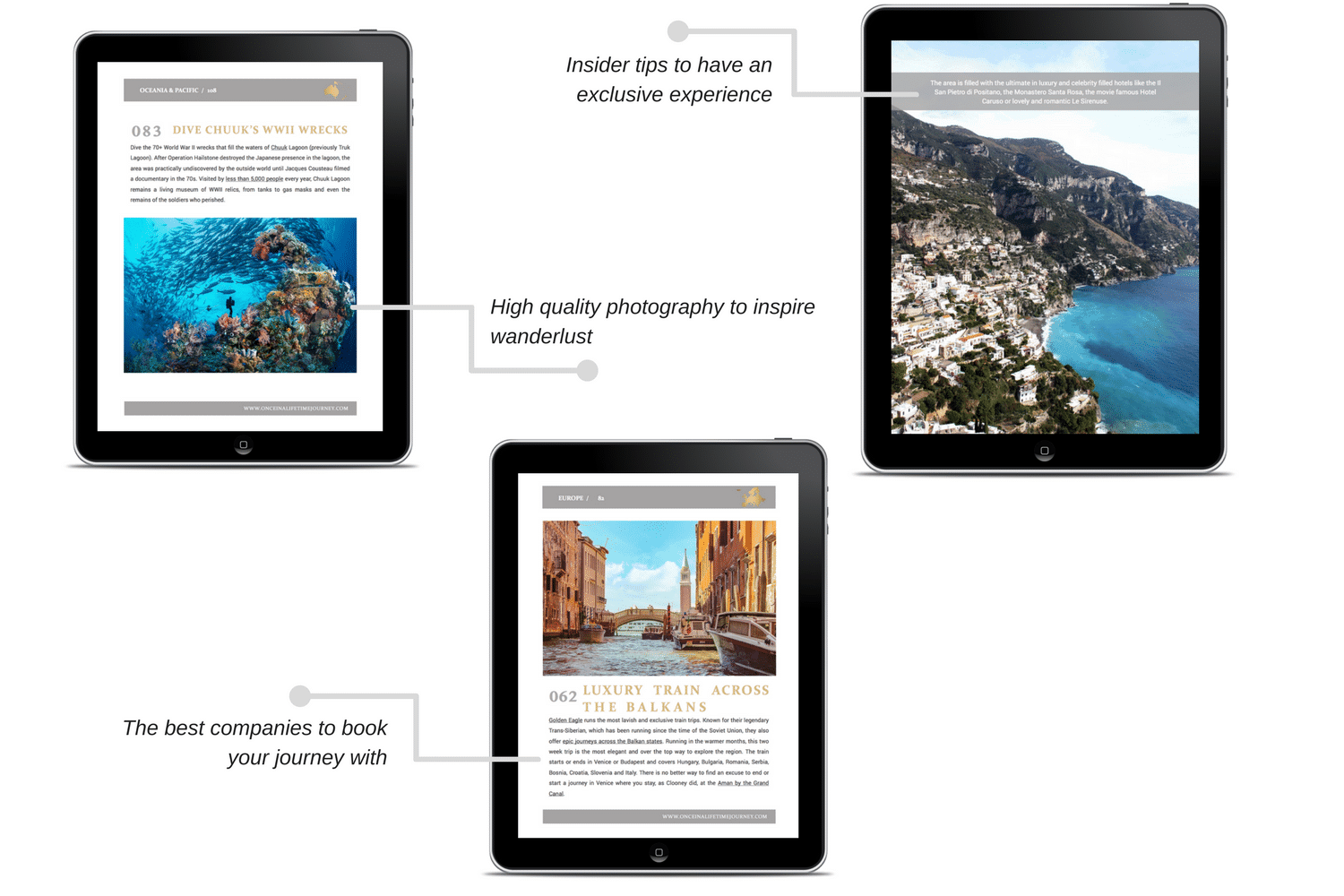 ABOUT THE AUTHOR OF 100 TRIPS OF A LIFETIME
We do not inherit the Earth from our ancestors, we borrow it from our children,  Wendell Berry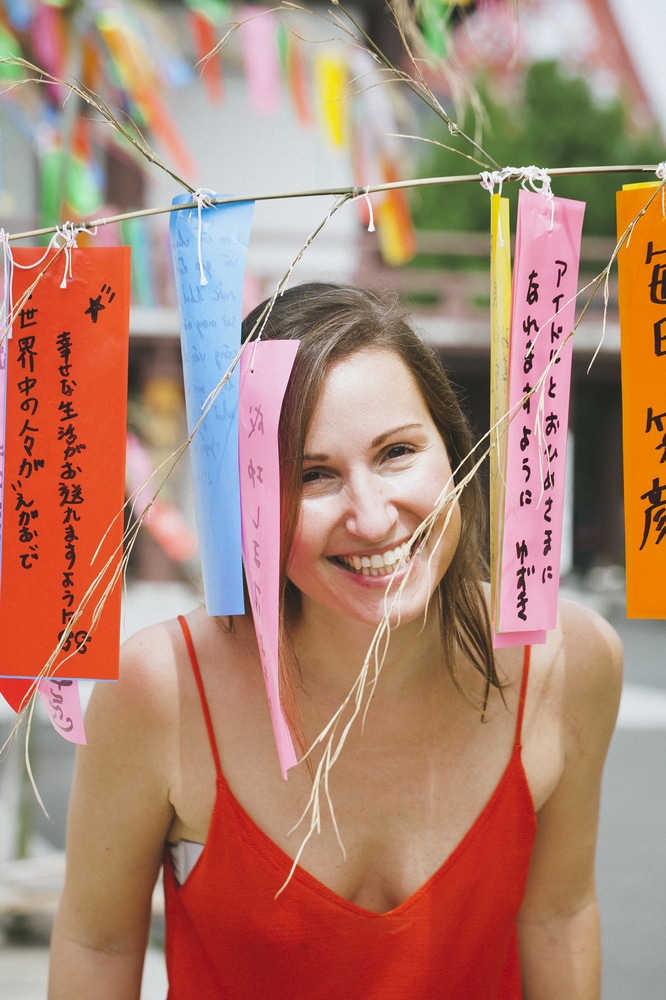 Why you should buy this eBook
Since boarding my first long-haul flight to Cuba in 2001, I have been on hundreds of flights, spent thousands of nights at hotels, crossed the world numerous time and explored 95 countries in all continents traveling solo, with my best friend, my partner, my friends, colleagues and even strangers. You can read more about me here
I have been an expat since 2006. Since then I have lived in eight countries. For almost 10 years I traveled every week and I still spend 40% of my time on the road visiting 10 new countries every year.
As anybody who knows me will tell you, I spend hours reading about the world's most unexplored places, the most incredible cultures, the hidden paradises, the most beautiful corners of this planet, the best adventures. And I have been curating my wish list for years, writing down ideas, taking photos of articles, keeping a bucket list and researching the best ways to make these trips happen.
This book has a selection of the top 100 trips that are sure to be unforgettable, each a journey of a lifetime. Because this is what this blog is about: once in a lifetime journeys.
This would be a great addition to your #travelbooks Pinterest board!