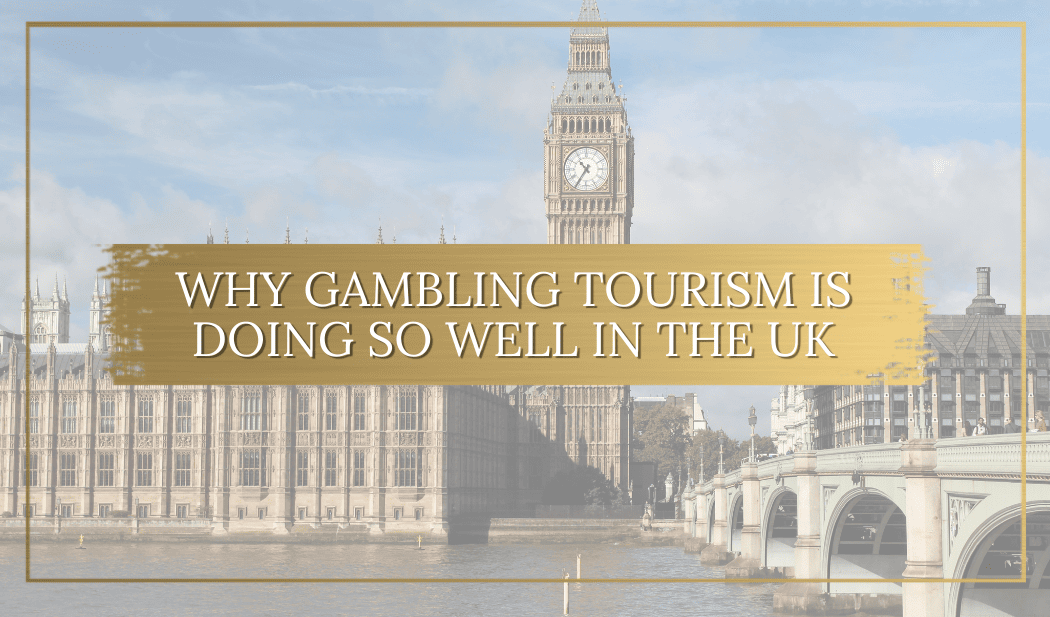 When you think of gambling meccas, you're right to consider places such as Las Vegas and Macau.
For many, they are the places where you can experience everything good that land-based casinos have to offer. However, the UK and, more specifically, London, has always more than held their own, and gambling tourism is thriving in the region.
For gambling tourism to succeed, a destination needs to have a passion for the game and the United Kingdom ticks this box with aplomb.
Casino gaming has been popular in the UK for decades, and gambling at licensed gaming operators is as widely accepted as it is at land-based venues.
You see, playing at casinos online and on mobile phones has been seen as somewhat of a threat to the land-based casino sector and tourism in general, it's currently not been the case in the UK where tourism continues to grow.
The UK also benefits from its privileged position as both a famous and popular general travel destination and a gambling tourism destination.
What you have in many major gambling cities such as London, Manchester, Sheffield, and Liverpool are excellent casino venues, in addition to great hotels, quality restaurants and solid tourism infrastructure to cater to all kinds of travelers.
To the favorable elements above, you need to add welcoming policy that favors this kind of tourism and helps the industry thrive in exchange for tax income.
To protect consumers, gambling in the UK is licensed and heavily regulated, so anyone who visits as a tourist and decides to go to a casinos knows that the venue is legal and controlled.
Finally, the UK has also promoted modernisation as the way forward for this industry, with state of the art technology and the latest games on offers, all designed to appeal to the most savvy clientele and differentiate from similarly appealing destination.