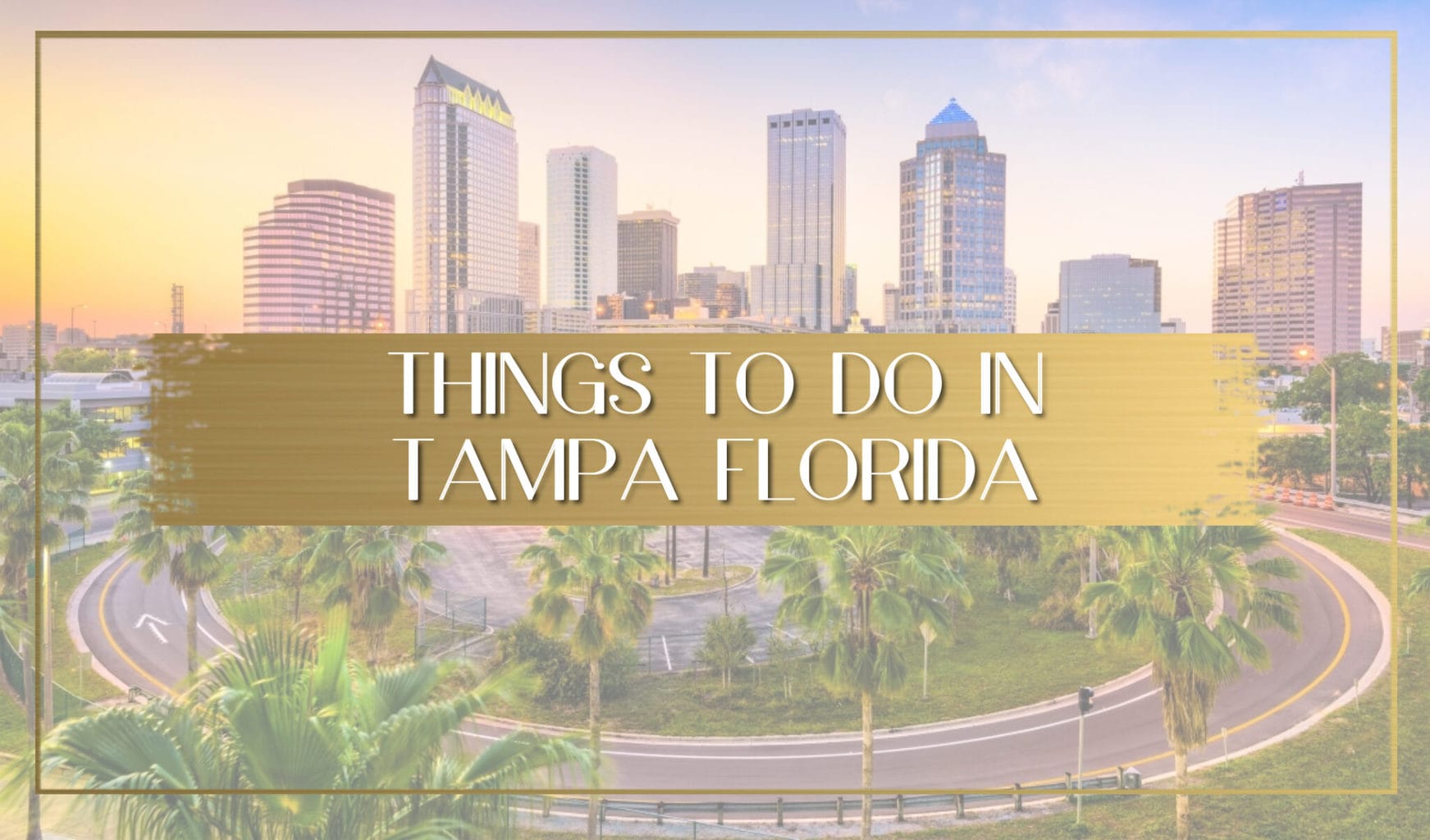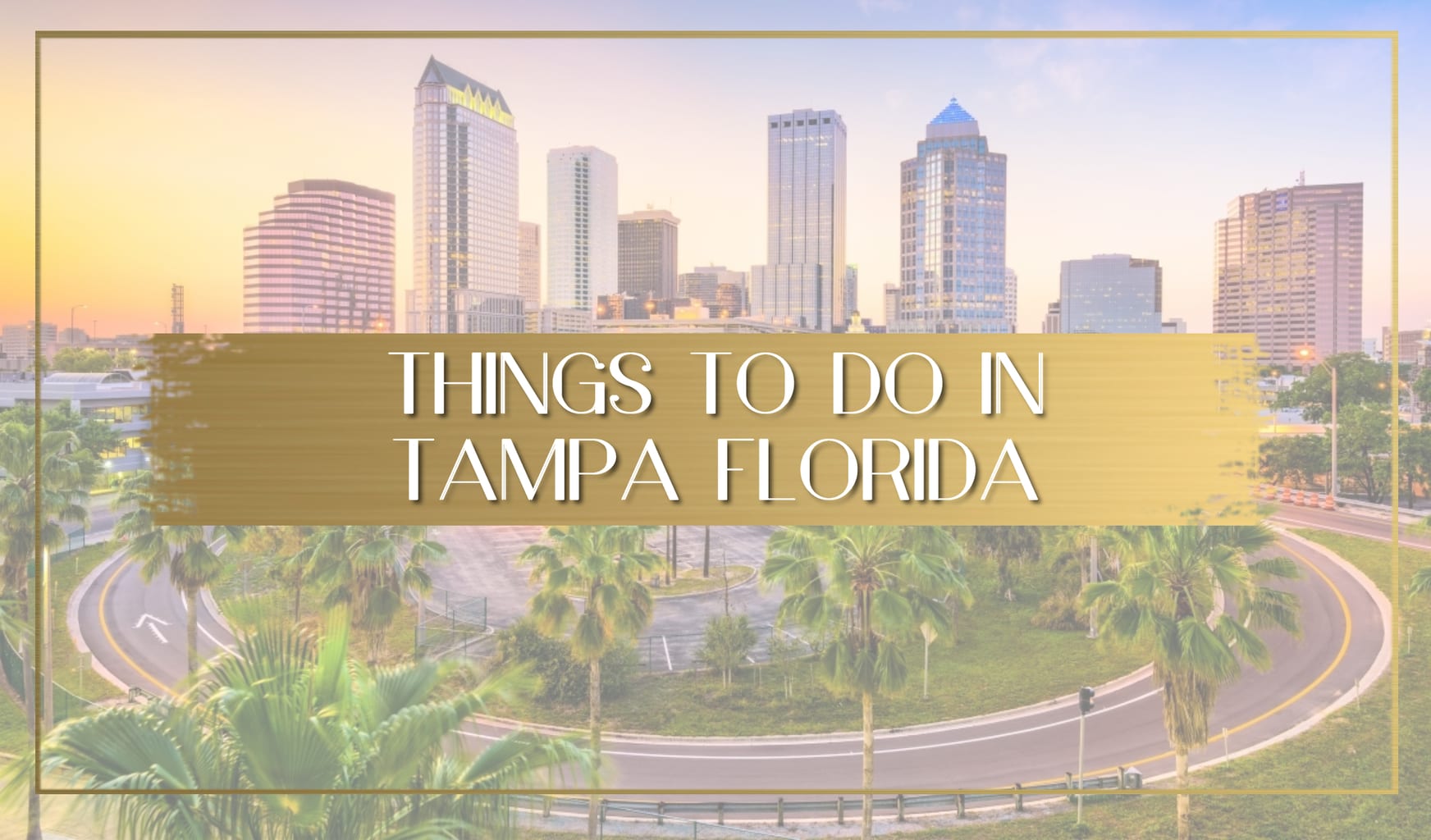 If you're looking for things to do in Tampa, you'll find that The Big Guava has something for just about everyone. The weather is warm, nature is abundant and famous sites are plenty. Some of the greatest activities in Tampa include visiting museums, seeing wild animals, lazing on the beaches and exploring the natural splendor. It's a great place to pop over to if you're visiting nearby Orlando too.
Explore some of Florida's most popular shorelines, get wild at the theme parks or just take a slow stroll among the flora and fauna along the scenic River Walk. Here are our top attractions and things to do in Tampa Florida. 
1. Sunshine Skyway Bridge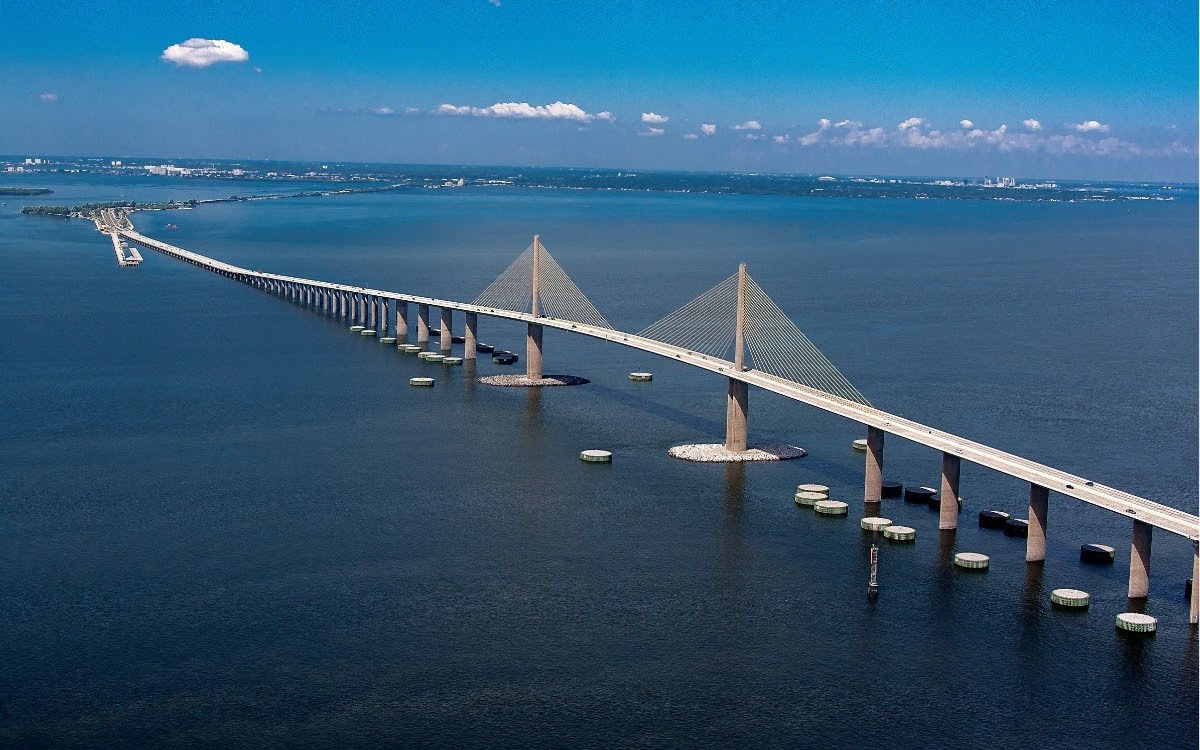 This man-made construction is a fascinating toll bridge dubbed the "highway on stilts" as it elevates over the water. The Sunshine Skyway Bridge is 12 miles long and the amazing engineering feat, the 4.25-mile-long suspended section is amazing to check out. If you don't have a car and aren't going to drive over it, you can take some epic photos as this is a popular tourist attraction in Tampa.
2. Big Cat Rescue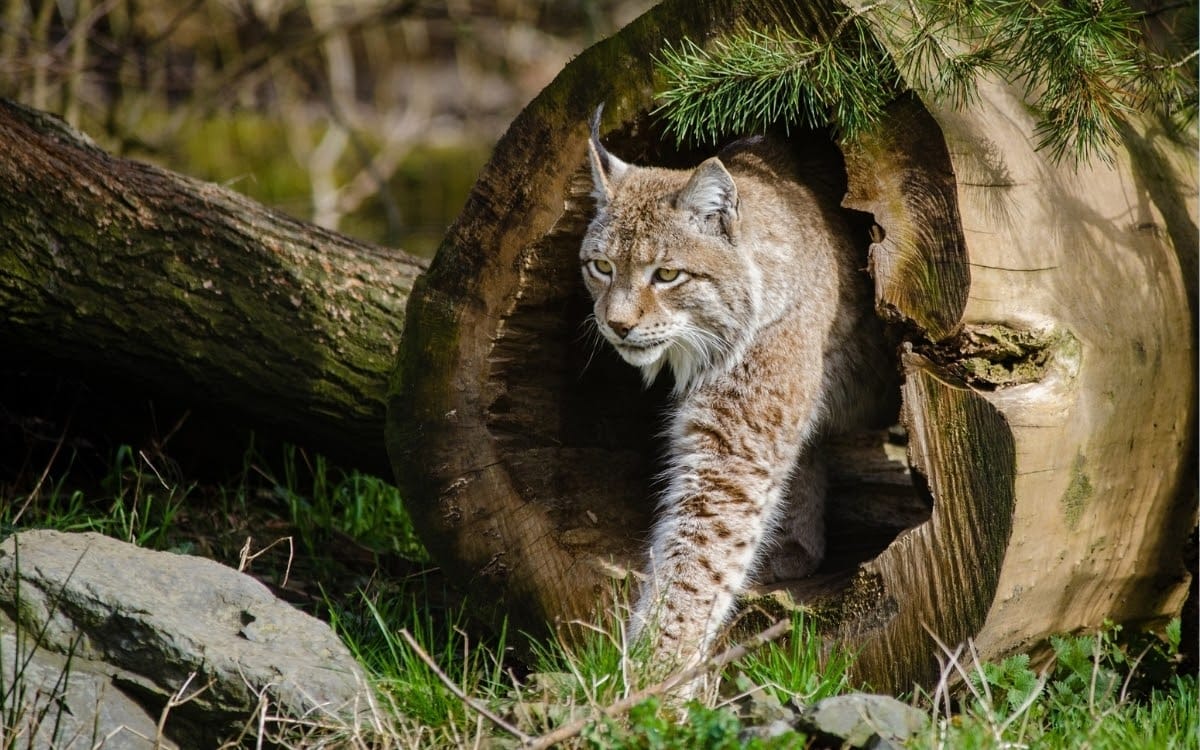 No, this is not from an episode of Tiger King, but rather a sanctuary for rehabilitated big cats to frolic freely and are well taken care of by passionate staff members. Big Cat Rescue is not only a place to admire the large felines, but you can also learn a lot about the various animals including bobcats, lions, tigers, cougars, lynx, snow leopards and the typical house cat. The animals are rescued from often abusive animal testers and exotic pet owners. There are so many tours to choose from depending on whether you're traveling alone or with kids in tow, but if you can opt for the night tour as this is when the nocturnal animals can out and are most active.
3. Reserves, Regional Parks & Beaches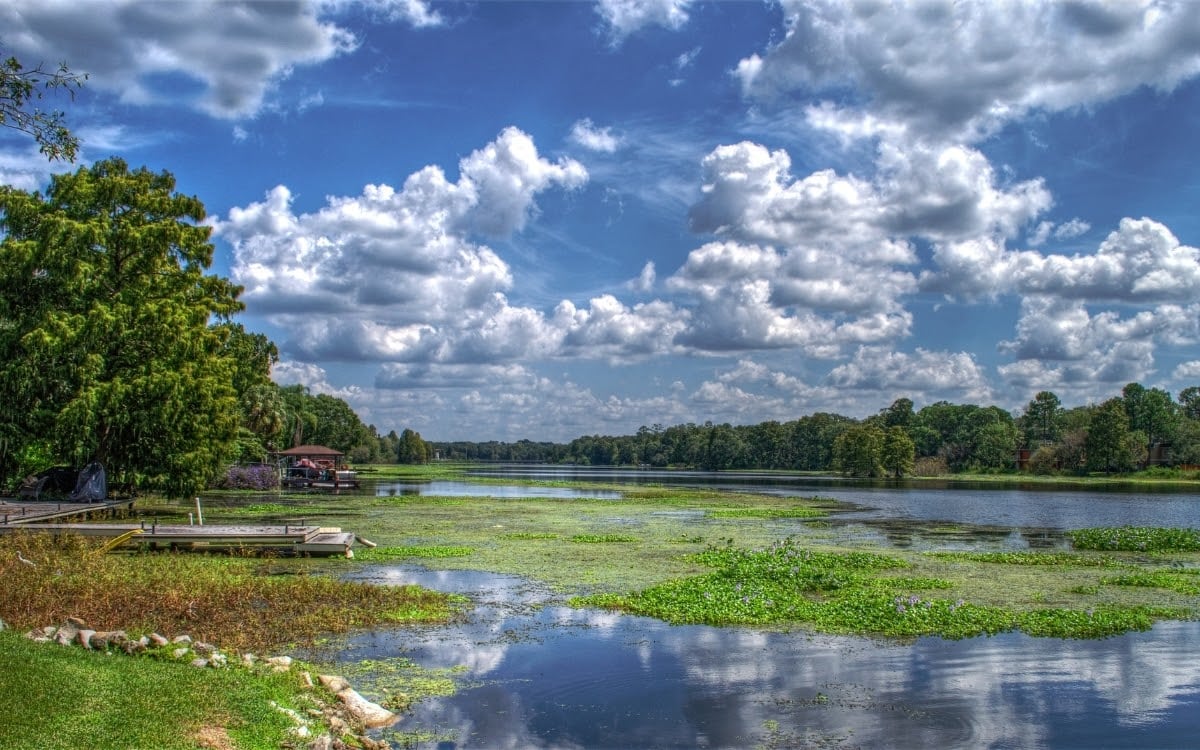 Nature is king in Tampa and there are plenty of gorgeous natural sites to explore, but none beat Hillsborough River State Park. Venture off into northeastern Hillsborough County, and you'll find one of Florida's oldest and most popular state parks. There are adventure activities like hiking, kayaking and canoeing, lush picnic area, picture-perfect camping spots, a public pool, and even bike rentals. There is also some epic wildlife where you may even get to spot a Great Blue Heron. Just watch out in the summer months when the rains start to pour.
There are plenty of other options if you're a nature lover. Cast your fishing rod and enjoy serenity at the Weedon Island Preserve along the western shore of Tampa Bay, explore the 240-acre Lettuce Lake Regional Park, or relax on the sand at Clearwater Beach which is about 25 miles west of Tampa Bay. Clearwater Beach is well worth the drive as it offers just about anything you could want from a stretch of coast including surfing, jetskiing, parasailing, paddleboarding, boutique shops, cafes, restaurants, boardwalks and street performances.
4. Tampa Riverwalk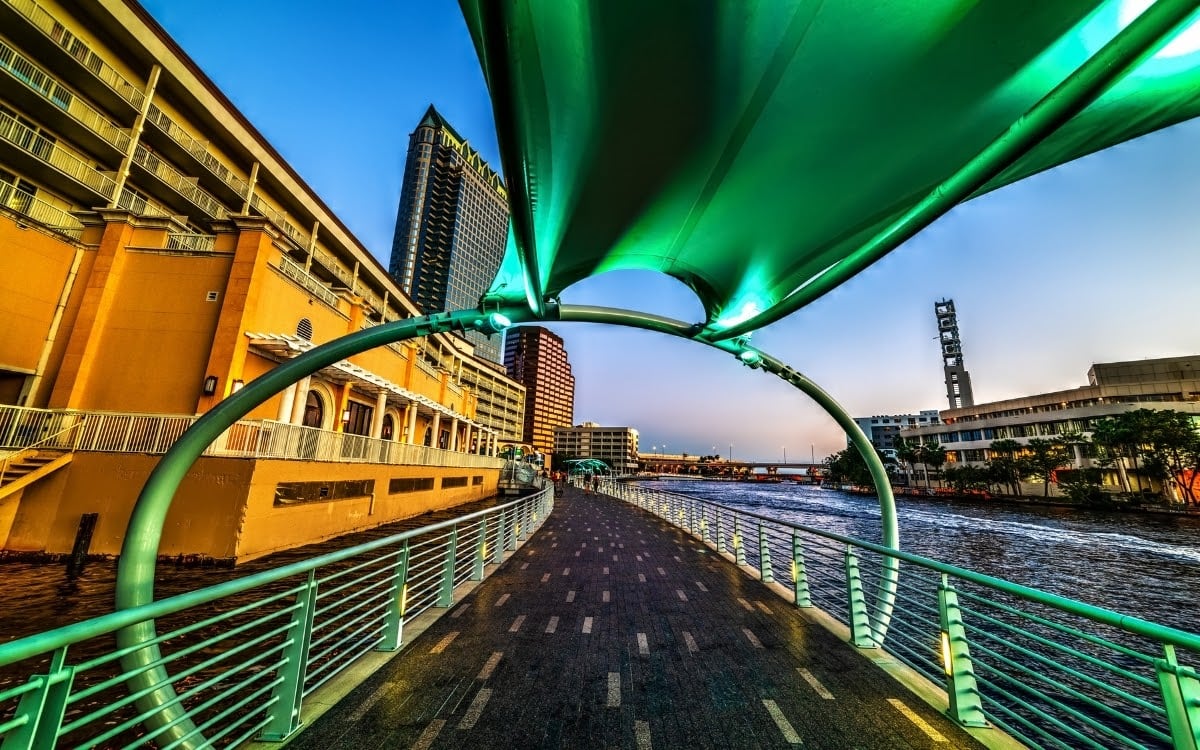 If you love the bustling of downtown combined with the flowing waters of the ocean, then you will need to visit the Tampa Riverwalk. This scenic waterfront walkway is the major connection of the city which allows access to many of Tampa's most popular attractions. It's a very accessible path no matter your ability and it's also pet friendly and a great place to walk your furry friend. Take a jog, ride a bike or just stroll along the paved 2.6mile walking road as you take in all the sites, sounds and smells. Witness the exhibitions, watch the sunset and stop at any one of the local vendors or eateries and grab a bite as you watch the boats float by.
5. ZooTampa at Lowry Park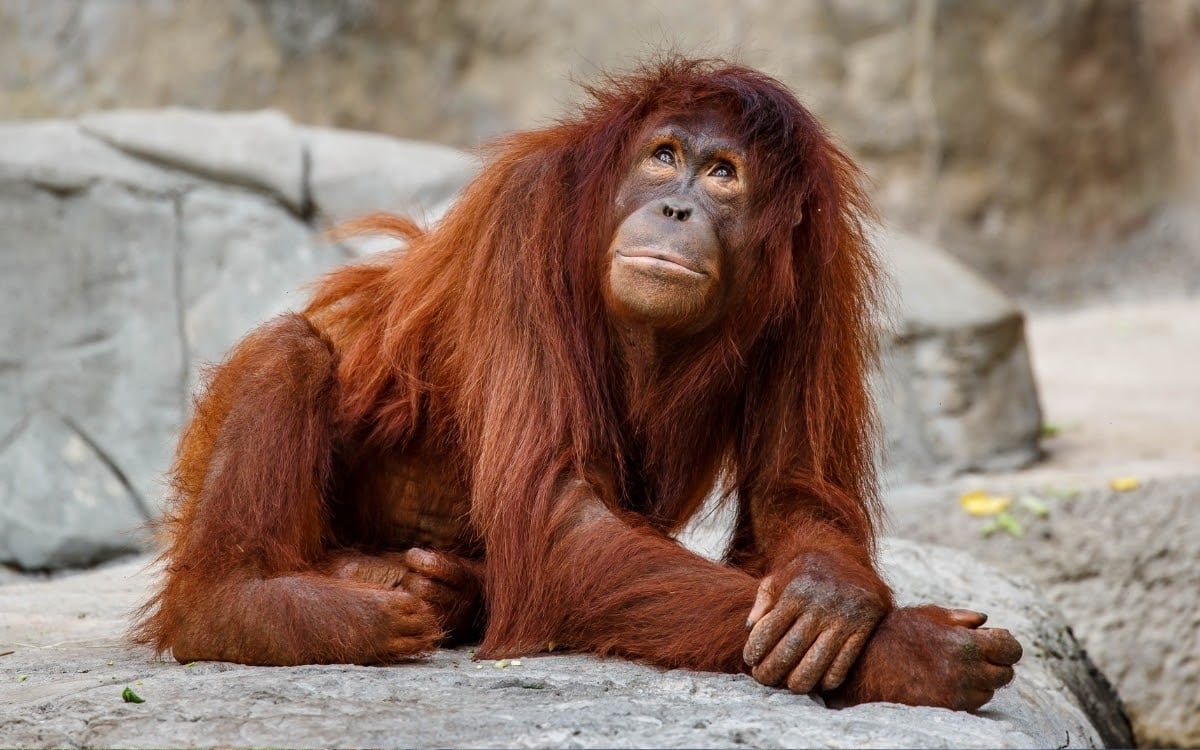 All animal lovers will want to check out the 60 acre ZooTampa at Lowry Park which allows the 1,300 animals to live in their natural habitats. You can learn about the animals from around the world from orangutans to penguins. You can also find the native manatee here as ZooTampa is home to Florida's only nonprofit acute care manatee hospital. We never condone animal cruelty and are pleased that ZooTampa has been awarded the TripAdvisor Certificate of Excellence several times. Come in the morning to see the animals at their most active (and to escape the heat).
6. The Florida Aquarium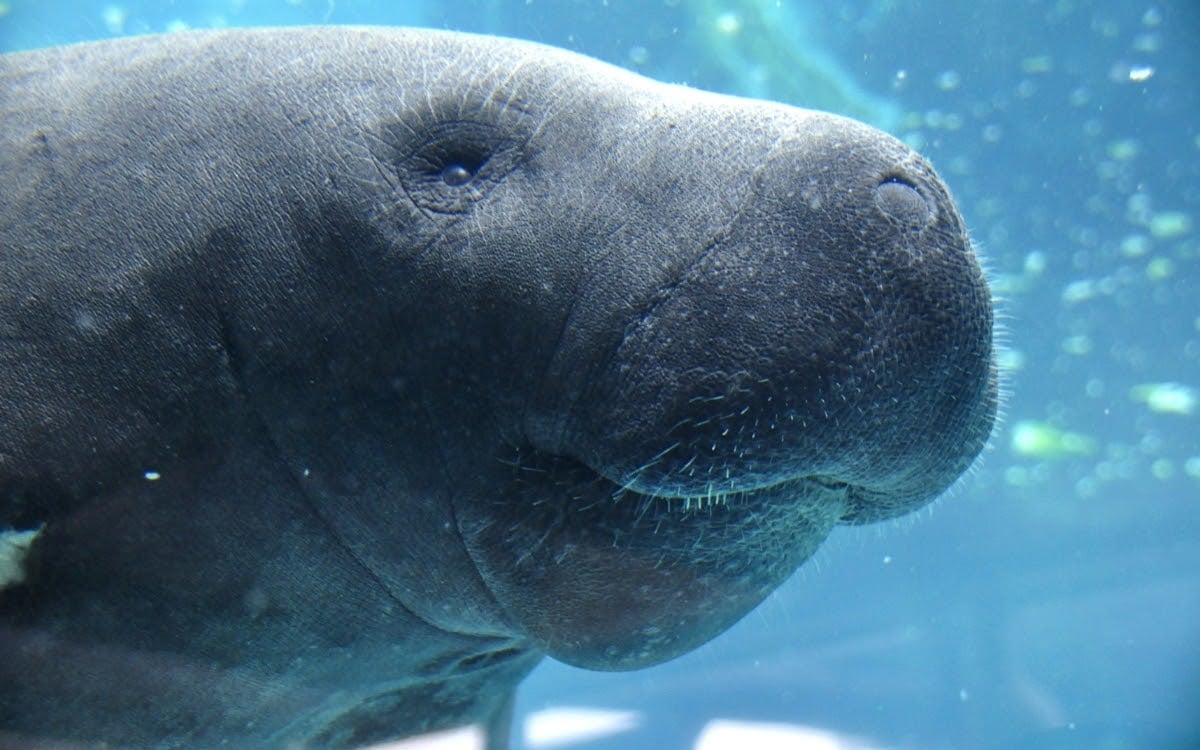 Continue on your animal journey of Tampa at the Florida Aquarium which is home to around 20,000 marine animals. Explore all the various sea creatures from moray eels to stingrays to sea turtles with a focus on Florida marine life. There is a 4D theater, a wild dolphin cruise on a catamaran, and various educational exhibitions. Make your way to the touch tanks and Splash Pad which your kids are sure to love. And don't forget to bring your kids' swimsuits and towels as there is a really cool outdoor area which has working geysers, dump buckets and spray zones.
7. Busch Gardens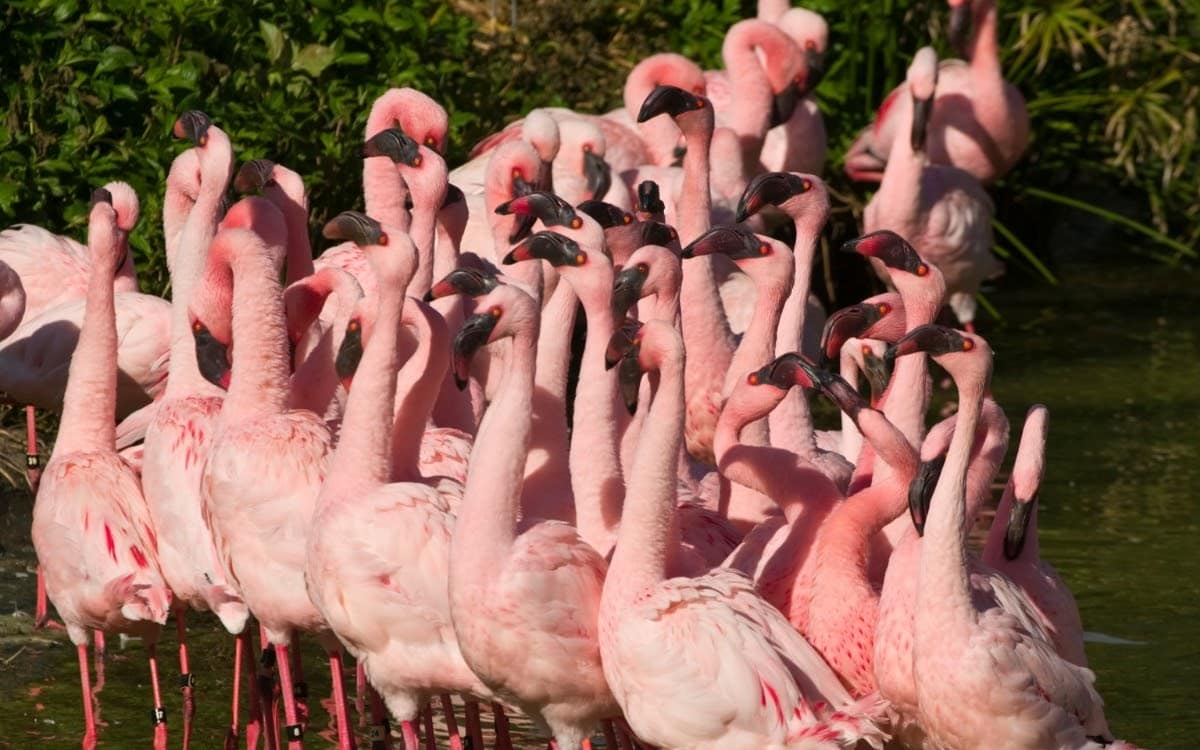 Busch Gardens is a theme park like no other in a blend of zoo and amusement park. It's a combination of nature, wildlife, thrilling rides, live shows, restaurants and just about any other fun thing to do in Tampa. Traverse the 297 acre property as you see 12,000 animals, theme rides like the Edge of Africa, whip down the zipline, have fun at the bumper cars or play some games such as Cobra's Curse, Falcon's Fury or the Gwazi Gliders. You can eat, watch a movie, learn something new or see a performance at this always cheerful adventure paradise.
8. Ybor City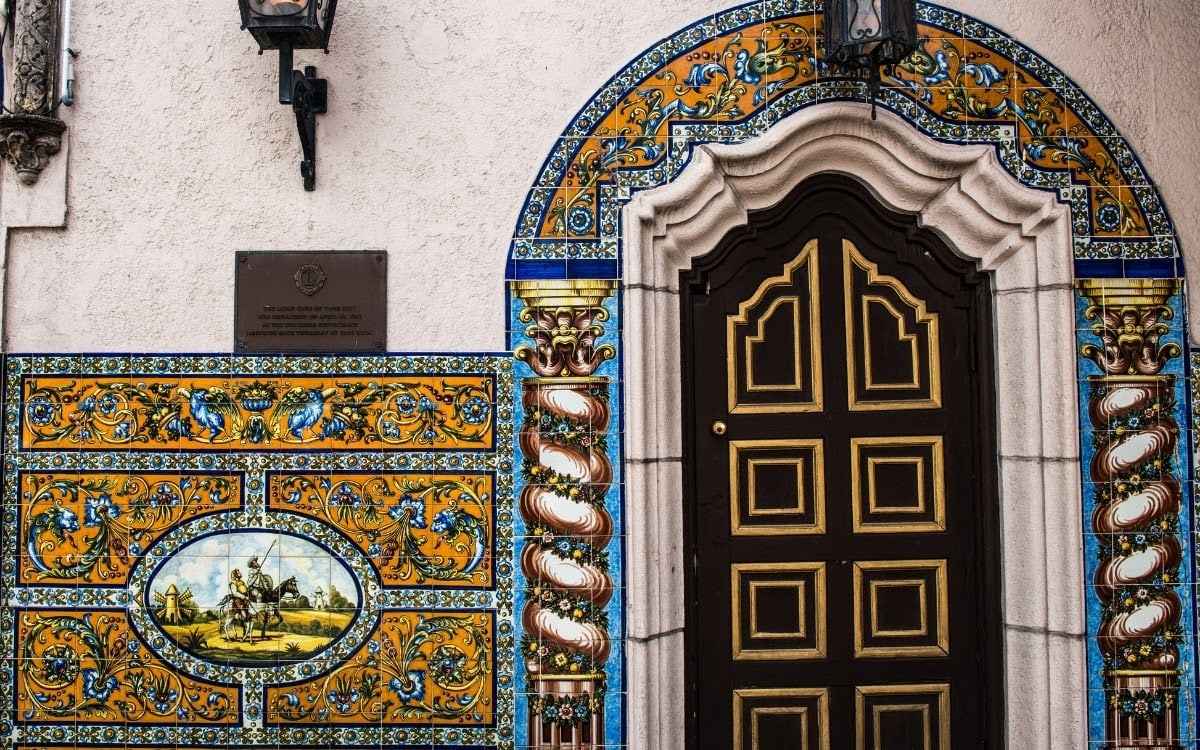 Venture into Tampa's past at the ever lively Ybor City (pronounced ee-bore). There 's Cuban flavor at Ybor as the town has a large range of hand rolled cigars and authentic Cuban food like arroz con pollo. The old blends in with the new as hipster microbreweries, delicious coffee and lively bars line the old brick streets where the historic streetcar carries passengers. Shop during the day and see the live entertainment during the night. Who knows, after salsa dancing the night away you might even want to move here, hit up Bekins Moving Solutions for a fuss-free option.
9. Armature Works Heights Public Market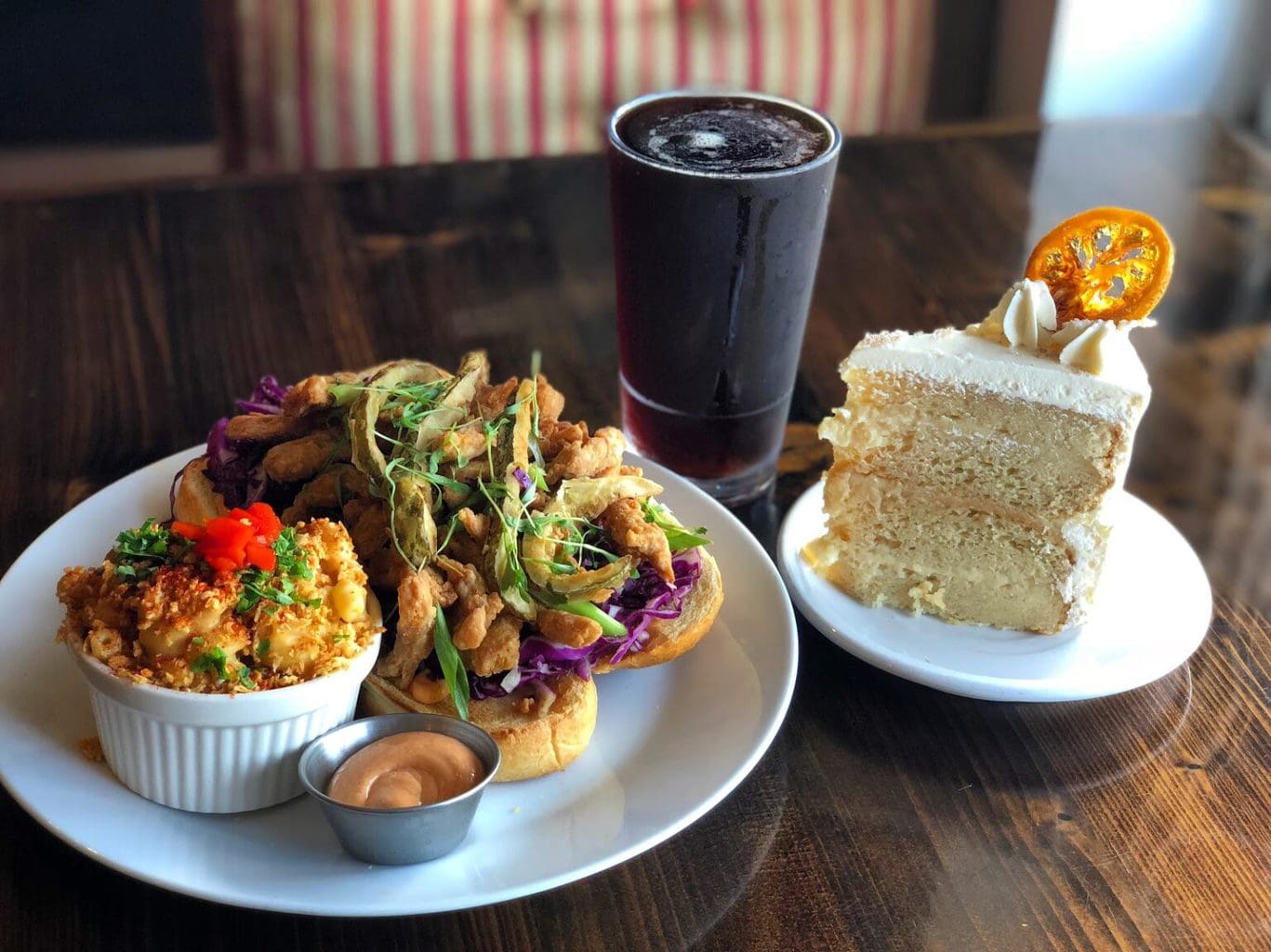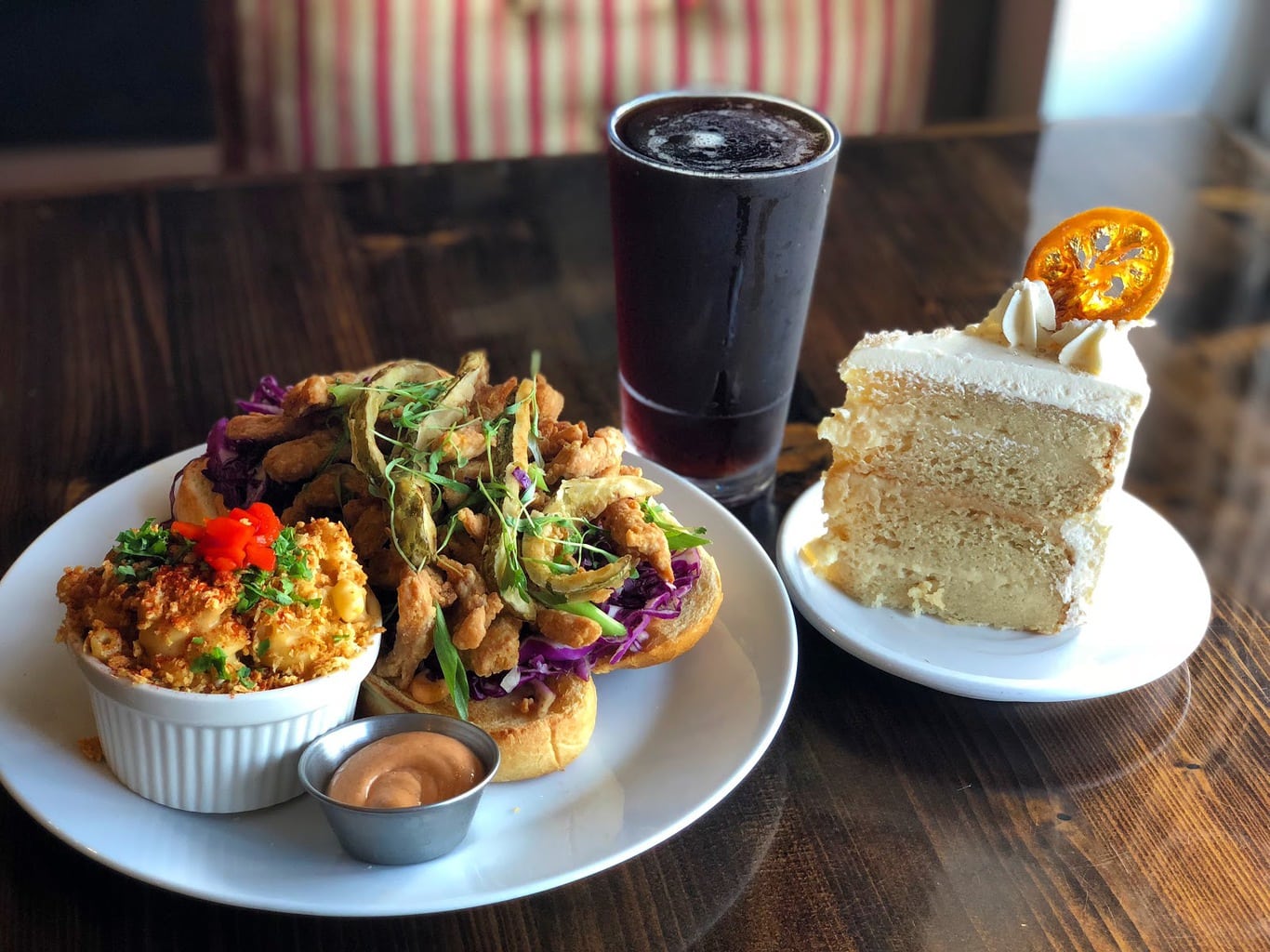 Foodies unite as The Armature Works Heights Public Market is the only place to visit for everything food related. The 22,000 sq ft industrial market is a plethora of both different cuisines and architecture. Opening in 1910, the building was once used as a storage and maintenance facility for Tampa Electric's streetcars. Today you can explore the multitudes of dining options, retail stores and rooftop bars. There are always constant workshops where you can take a cooking or wine tasting class. Like Brooklyn in New York or Seongsu in Seoul Armature Works is the perfect example of hipster gentrification at its best.
10. Visit a Museum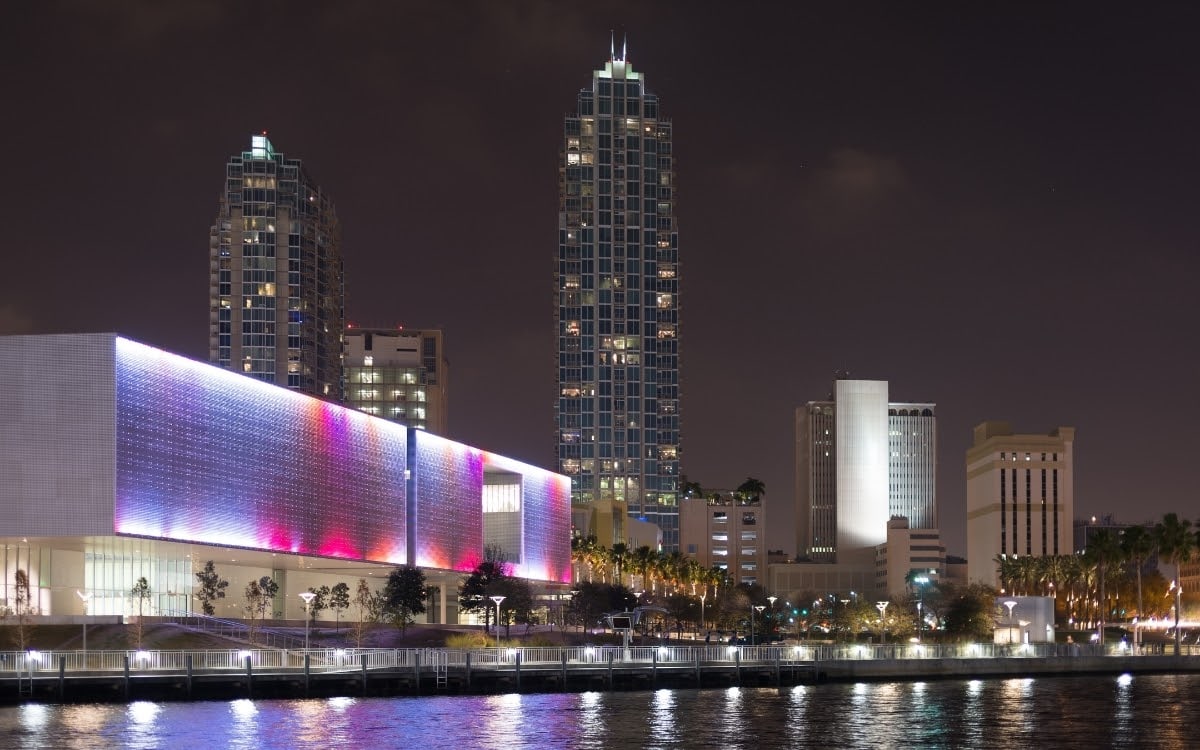 If you want to learn more about the city then probably one of the most educational things to do in Tampa is visit one (or all) of the museums. There is a range of museums to explore and you can start with the riverfront Tampa Museum of Art that has six temporary exhibits and an extensive permanent collection of Greek as well as Roman antiquities and 20th-century sculpture. Then get educated on all things innovative at the Museum of Science and Industry (MOSI), explore the history of Tampa Bay at Henry B Plant Museum which is housed in what used to be one of the top luxury hotels in Florida. End your day at the Tampa Bay History Center to understand what and who makes Tampa so unique and special.