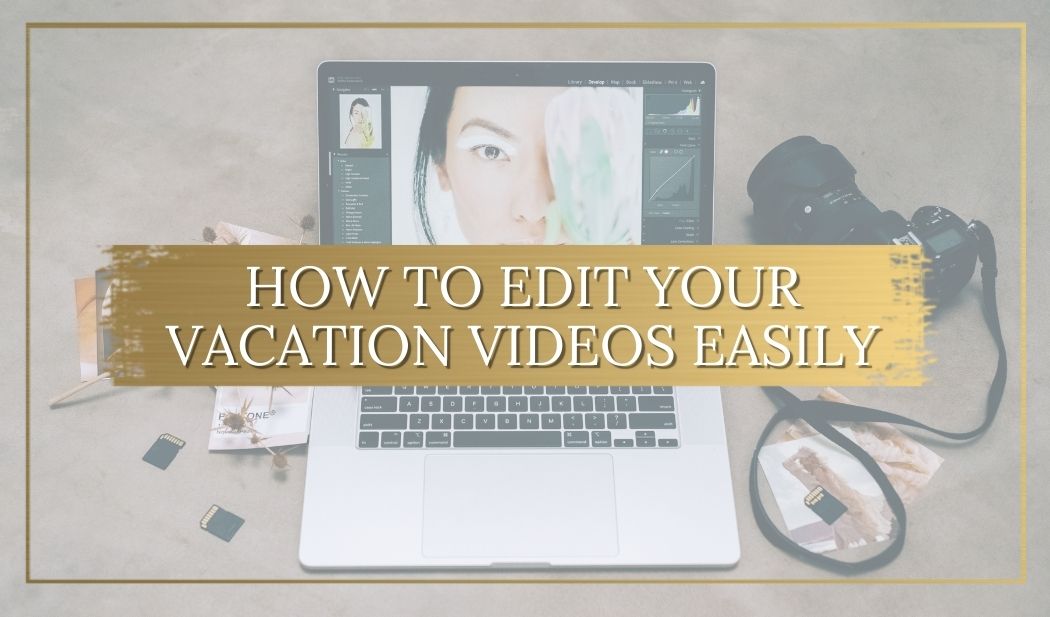 Today we do not imagine our lives without traveling and capturing amazing moments. People create a travel video to share these sweet memories with nearest and dearest or post on social media. However, the recent years were not good for going abroad, but ardent travelers found the opportunity to discover the world safely.
Suppose you have a lot of content from your previous trips or want to travel and quickly indulge in making videos; read this article to find useful information. We have prepared a list of the best video software for fast and effective editing results. 
Taken from: https://unsplash.com
Tips to Edit Your Travel Video
Firstly, discover this guide that will help you make great videos highlighting unforgettable travel moments. 
Organize Your Content
In order to create a vacation video easily, you should select the best videos from a trip. The content you choose should be of high quality; trim, cut, and enhance them if needed to have everything prepared in one folder for making videos. We're sure that you like everything you have shot on vacation but try to choose videos displaying true emotions. Take breath-taking content that will bring you back to that moment and make you feel happy nostalgia.
Tell a Story
Your video should not be a collection of separate videos but an engaging story on your vacation. You can achieve this goal by choosing a topic of your creation and preparing a plan. It's also great if a video is accompanied by the appropriate song conveying the mood of your vacation. For example, if you traveled to Japan, make all elements of your video connected in this oriental style. Use a video editor for a coherent story and add smooth transitions, title, captions, effects, and everything that can make your travel video fascinating.
Choose the Appropriate Software
Now you should move to the most important part of making a vacation video that is choosing a decent video editor. When selecting the tool, you have to pay attention to specific criteria, and we will cover them here. Consider the device you will edit videos and choose editors that can work on smartphones or laptops. It's also essential to find if the software you choose matches your operating system. There are editing programs that work online and offline; they may be paid and free. Use a trial version to decide if it's worth buying. A user-friendly interface and rich functionalities are a must for the appropriate video software.
Top Video Editors for a Vacation Video
Once you know the basics of choosing a decent editing tool, let's take a look at the best software for your travel video. Here you can also find which is the best video editor app without a watermark. Let's explore these programs and their short descriptions.
Movavi Video Editor
Choose a free video editor by Movavi that allows users to experiment with content and create impressive vacation videos. You do not need any editing experience as the tool is fast and easy to use. It has a refined user interface and plenty of editing tools. The editor can work offline, and all you have to do is install it on your device. The video software offers such features as keyframe animation, special effects, filters, transitions, video background, and footage stabilization. Generally, it is one of the best solutions for novice and experienced editors that ensures tremendous results.
VSDC Video Editor
This free video software gives many editing possibilities for creating a stunning vacation video. It is fast, multifunctional, and affordable for users with different devices and operating systems. VSDC has a straightforward interface for a smooth and flawless editing process. You can benefit from lots of advanced features for making videos, like motion tracking, video effects sync, audio waveform, video stabilization, voiceover recording, and more. Create unique travel content with video masking and apply clipping mask, inverted mask, create censorship, etc. You can download the output to the device or share the video on social media.
Shotcut
This video software is a great solution for making breath-taking content due to its intuitive interface and wide formats support. Shotcut is a free, open-source platform that you can easily download on your device. It has an impressive collection of video effects, including filtering, rotating, stabilizing, and more. Benefit from 3-point editing, hide, mute, and lock track controls. It has a display, monitoring features, and media properties panel. Novice editors can watch a detailed tutorial to learn to edit quickly. There are many videos explaining many tool features and exporting.
LWKS
With LWKS video editor, your creating experience will be unforgettable, and the results impressive. Use this software and benefit from Hollywood-like output. This tool is special for its professional automated media QC platform that facilitates editing processes. There are ready-made video templates making your vacation videos stand out. In order to start editing for free, you have to sign up. LWKS has free and paid plans, and you can choose the one that can satisfy your needs. It's great that any user can benefit from free editing with no watermark and high output quality.
FXhome
This creative software is excellent for making videos without much time and special skills. FXhome has a vibrant user community composed of more than six million people worldwide. So it's not only about creative editing tools but a supportive community that helps you self-improve. FXhome has several products, and HitFilm Pro is a great choice for video editors. You can try this powerful tool for free and later buy a full version for professional editing. The system has fast performance that makes the process snappy and fast. With a rich toolkit, you can create unimaginable videos with customized effects.
Conclusion
Now you know how to create a stunning vacation video and edit it without much time and effort. You can find many tools for making videos that make it challenging to choose the one you need. This shortlist will help you make the right decision, and these editors have key features for travel video creation.