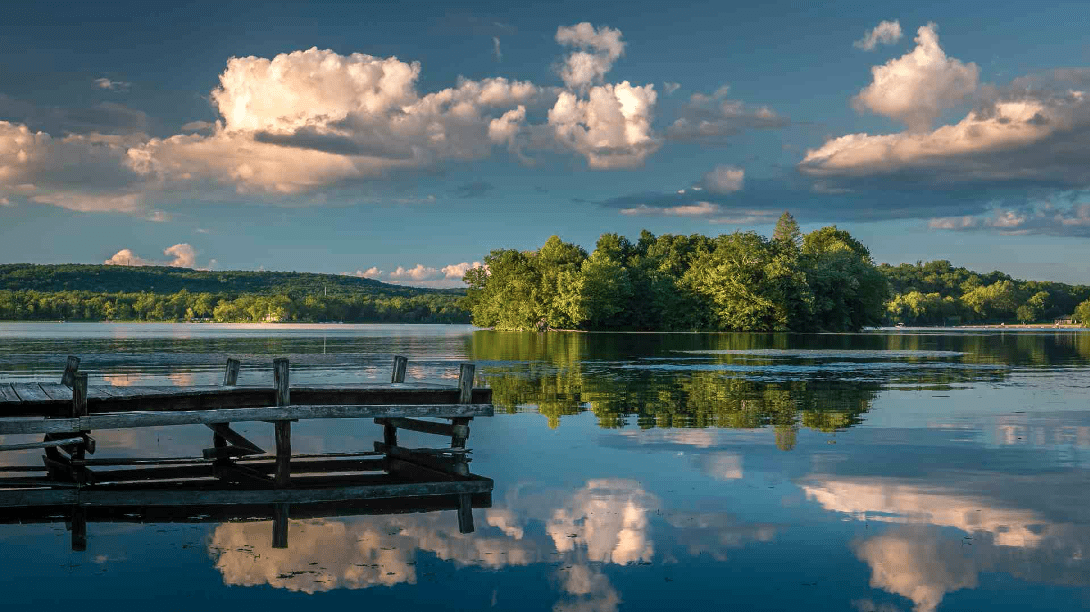 The northeastern US state of New Jersey (NJ), fondly known as The Garden State, is dainty – as American standards go – at just 8 723 square miles. It is in demand as a place to settle, boasting nine million residents and major industries ranging from biopharmaceuticals, transportation and manufacturing, to healthcare, technology and – you said it – tourism. Read on for a selection of the best-loved things to do here when you have a little time and a decidedly meandering mindset.
According to a Vacationsgram podcast, we shouldn't think of New Jersey as just an industrialised state or a bedroom community of New York City. It supposedly has its own rich history (including the fighting of many revolutionary battles) and boasts many miles of Atlantic Ocean coastline – which makes it an increasingly popular summer destination. An overview of the top places to tick off on your NJ travel list appears below.
Atlantic City
While Atlantic City is known for its glamorous casinos, please note that etiquette is important. Be polite, turn your phone off at the table, refrain from drawing out a decision, and don't hog a table if you aren't planning on placing a bet. You know the drill, wink wink. Other favoured activities here include waterfront dining, shopping up a storm, plenty of fishing, cruises where dolphin sightings feature strongly, and a visit to the Atlantic City Aquarium – which tends to prove an educational outing for all ages. Plus, yippee, parking is free of charge. Don't miss: Noyes Art Museum, with its streetwise message: "renewal comes from within".
Cape May
Then, we advise that you don't skip out on Cape May, a city located at the southern end of the Cape May peninsula. Its harbour tends to be jam-packed with commercial boats that catch fish in the Atlantic. And June month sees these folks celebrating a Harbour Fest, which honours fishermen who've lost their lives at sea. Rich with Victorian buildings, it bills itself as the US's oldest seashore resort.
Delaware Water Gap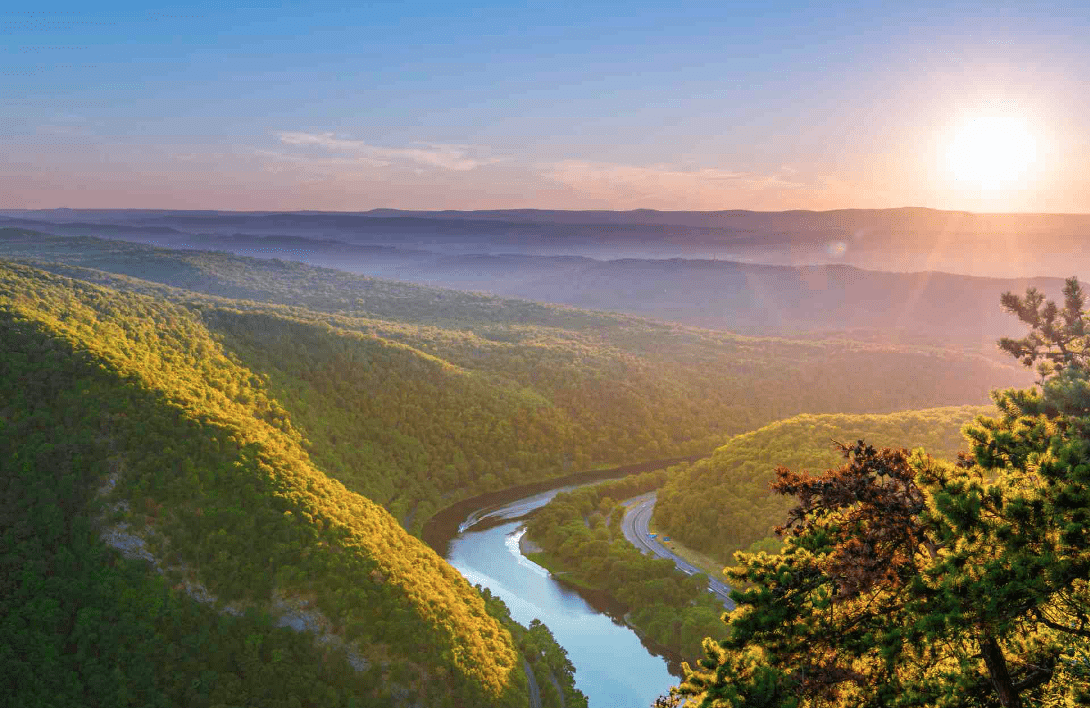 For the adventure sport fanatics and any other outdoor enthusiasts, you're advised to head to Delaware Water Gap – a national recreational space. This 40-mile stretch of the Delaware River is both wild and scenic, offering a plethora of things to do for those who are brave enough to step out here. Choose between hiking, fishing, canoeing, and horse-back riding. You'll be spoiled for choice if you're a keen athlete. In fact, it's also the perfect place in which to ski in the snowy winter months. Don't miss: the chance to rent wheels and gain a coffee kick at Pure Energy Cycling & Java House, as just one example.
Hoboken
Then there's Hoboken – in demand for its eateries and sightings of quaint brownstone buildings. This district, with its bountiful skyline, is located just across the river from lower Manhattan. Here, you'll be pleased to find many others with your own ethnic roots – Mexican, Italian, Indian etc. Hoboken is also a short walk from the underground and waterfront. Take a trip to the district's Pier 13, if you can. Here, the music, cuisine and craft beer/cocktails will make the sight of the Hudson skyline a New Year's celebration – even if you're visiting at another time of year.
Jersey City
Jersey City has a population of 247 000, and is the second-largest city in the state; after Newark. There's a great deal on offer here for tourists, from a park with the shortest line to visit the Statue of Liberty and amazing views of New York City's skyline. Don't skip out on the Liberty Science Centre and the Pole Position Raceway for Go-Karting.
Ocean City
For the travelers with young-ish families, Ocean City is your go-to spot. With less than 12 000 residents, it attracts as many as one million visitors on an annual basis. Impressive! Why? Its boardwalk, at 12.5 miles long, provides amusement parks with thrilling roller-coaster rides. Also, pristine beaches are a hefty part of the deal. You actually need a metallic tag to access the best beaches if you're staying here in the summer months, making it a bit more exclusive than just for any old person. The locals advise that Ocean Gate, which is wedged between Parkway and Ocean, offers: the longest beach on the river and bay; an historical museum; an anchor inn, deli and pizzeria; and even an ice cream parlour in the hot summer months! Yes, please.
Princeton
Let's give due recognition to Princeton's College University, which was established back in 1756. Wow! This town is the state governor's official residence (must be pretty!), even though the state's official capital is Trenton. Home to numerous Fortune 500 companies, Princeton also offers a range of exciting tourist attractions – yes, even an Albert Einstein residence and the "Washing Oh", a courthouse so named because its tree was alive when the US Constitution was signed back in 1787. Hectic!
Jackson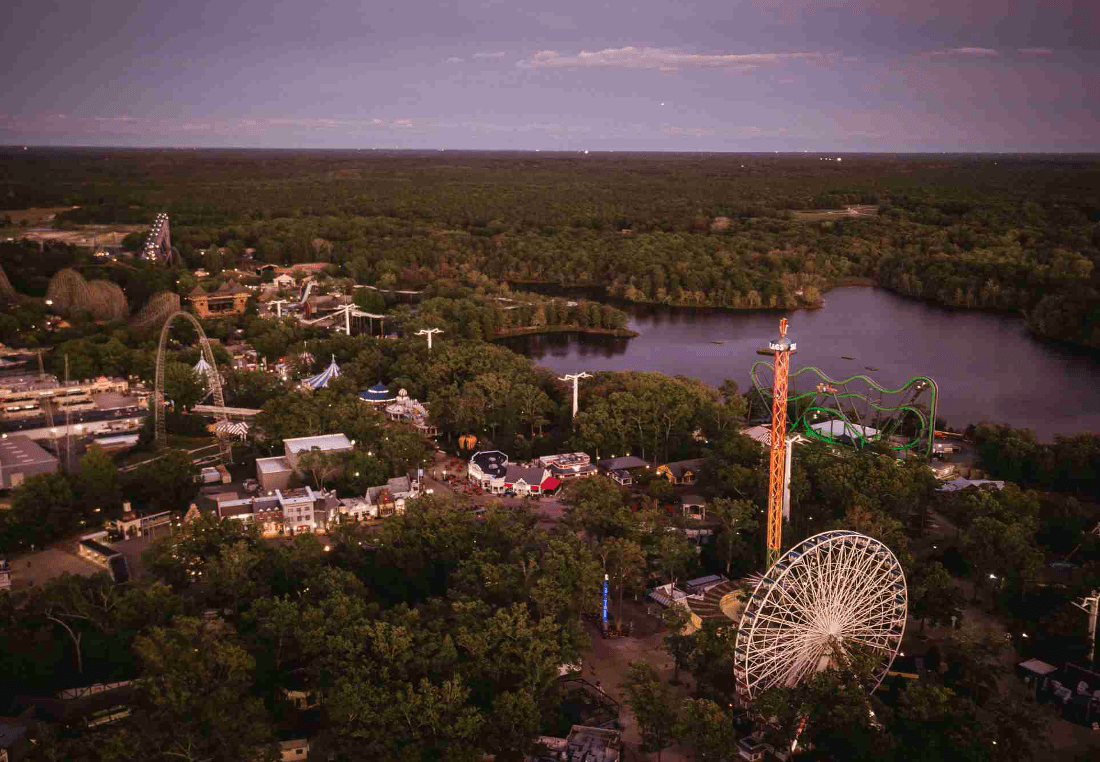 Jackson is host to the largest theme park in the New York City area, called Six Flags Great Adventure. The thrills and spills on offer here include the opportunity to ride a Ferris Wheel that soars 150 feet into the air, and to board a roller coaster that traverses its tracks at 22 miles per hour. Scintillating… for the brave. A safari off-road adventure allows the animal lovers among us to bond with up to 1 200 wild species.
Spring Lake
Spring Lake has, yes, a lake stocked with trout in the center of town that will rival any hotshot beaches on its shore. Here, you can also play tennis or swim in beachside pools (the sandy sea is not for everyone). Relish a safe cycle around Spring Lake – especially if your home town is too busy, traffic-wise, to allow the same Note: Spring Lake's boardwalk is "the longest uninterrupted non-commercial boardwalk in New Jersey". This means miles and miles of sun, sea, sand and wide-open smiles.
Wildhood
Cape May County also boasts Wildwood, a holiday destination frequented by those residing in NY and Philly, among a range of other holidaymakers from further afield. Many of its activities are geared towards the younger set, but then there's the 1950's focused League Museum, which will delight the older set of parents and, especially, grandparents.
What's special about New Jersey? Definitely it's bars, beaches, food, politics and culture. What do you think? Visit us here and explore extensively before you answer.