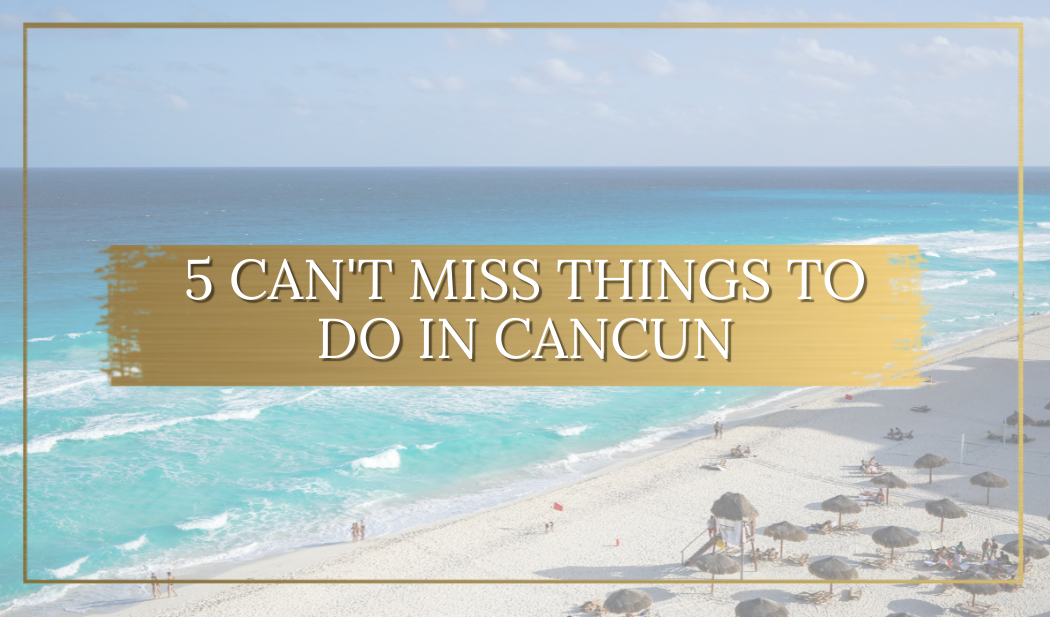 Cancun is one of the most popular beach destinations in the world especially for those living in North America, and the many natural attractions also makes it a favorite for those looking for an ecotourism vacation.
It's easily accessible, it is well connected and it has beautiful beaches, great food, a solid tourism infrastructure and plenty of history to keep everyone entertained. Its location on the Yucatan Peninsula and the Riviera Maya coastal stretch means that you can spend a few days there, then head south to Playa del Carmen, Tulum or even the island of Cozumel for a completely tropical Caribbean holiday.
But if you plan to spend just a few days in Cancun or if you want to make the most of your beautiful resort and only hit the key parts outside of it, here is a great list of the top 5 can't miss things to do in Cancun to get you started.
But we warn you, once you get started, you won't want to leave and will want to do all the things to do in Cancun.
Chichen Itza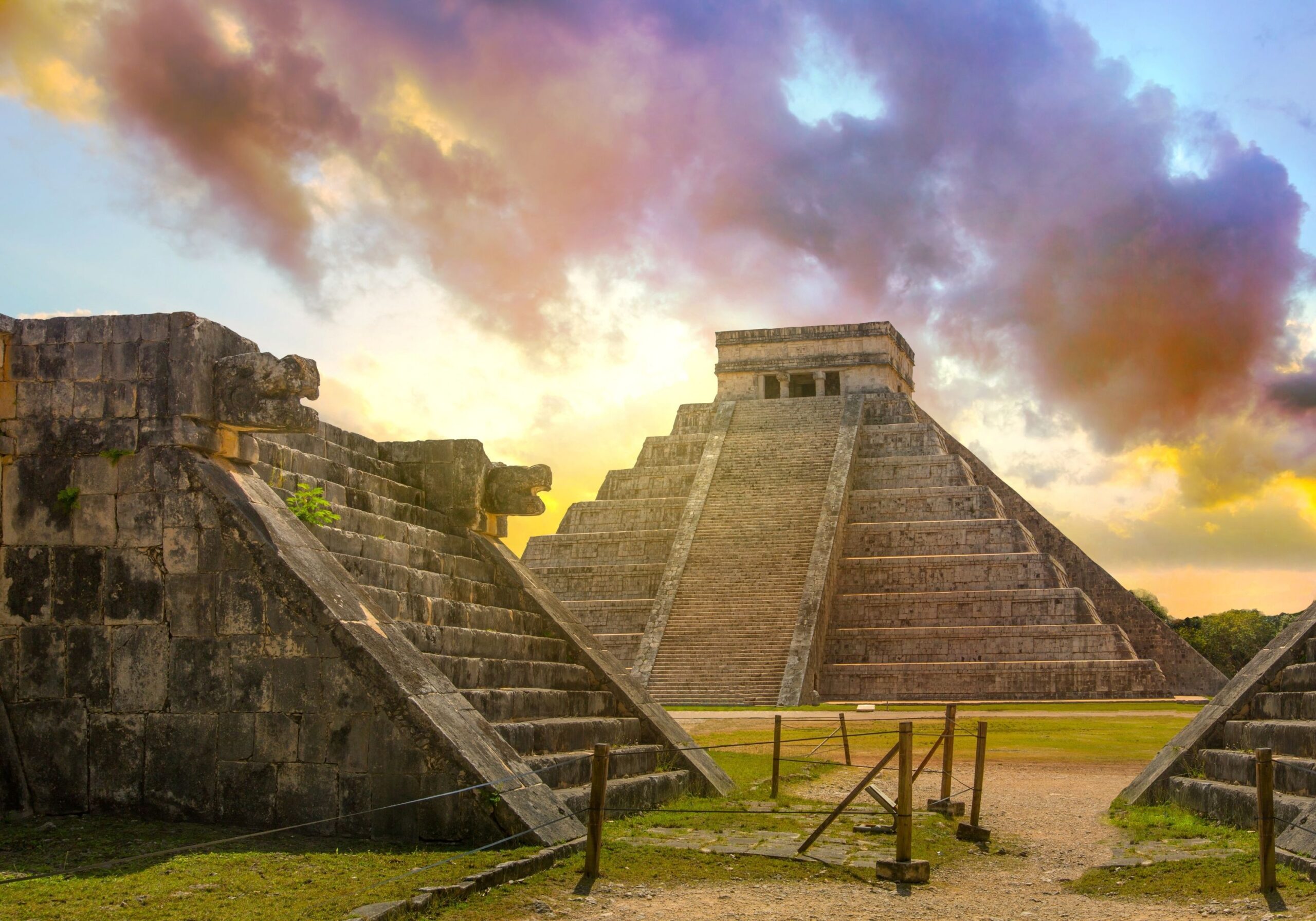 Perhaps the most important tourist attraction in Cancun is the archeological site of Chichen Itza, the beautiful ruins of the ancient Mayan temple that are about 2-3h away by car.
This UNESCO listed pre-Columbian pyramid is over 1,000 years old and is probably the most visited of all the Mayan sites, possibly because of its location near such a touristy area and because of how well preserved it is.
Swim in the cenotes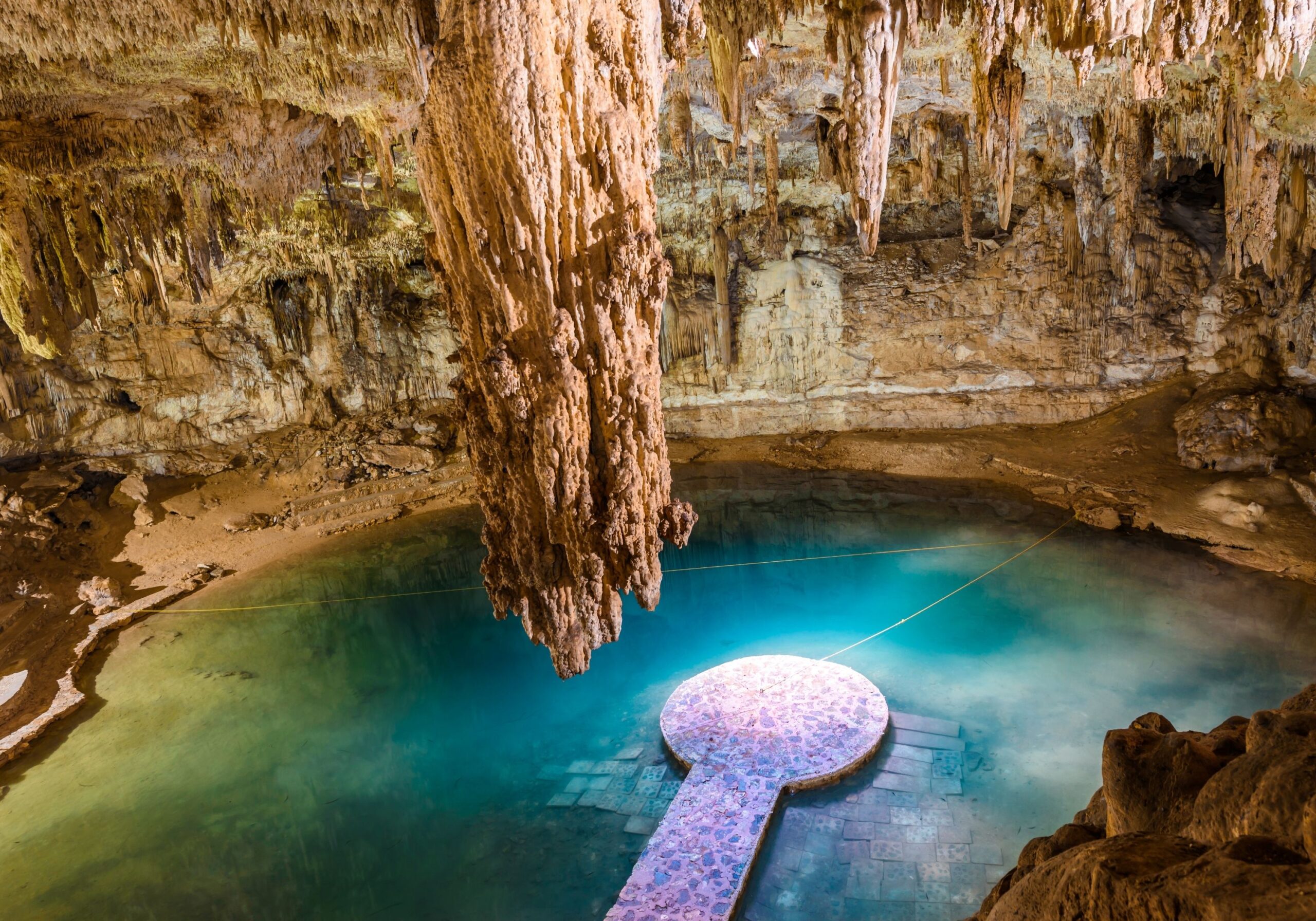 If there is a key reason to leave your resort is to go visit some of the amazing cenotes that dot the Yucatan Peninsula and whihc I am sure you have seen on many Ian Instagram post.
Cenotes are collapses limestone caves that reveal the underground rivers that fill the peninsula. The openings are beautiful and great fun. You can book yourself on a tour to go to a few or just focus on one. There are literally dozens of cenotes to swim in and each is different.
Some have caves, some have ladders to go down on, others you can jump into, each is unique. There is even one with a zipline and some where you can do underwater photoshoots with an expert photographer. Don't leave Cancun without visiting at least one.
Ciudad Cancun
If you want a real dose of the Cancun that is a bit removed from the tourist zone, then head over to the city center where locals live. It is not as authentic and untouched by tourism as other parts of Mexico, we will admit, but it is still quite different from the regular tourism business of the Peninsula where most resorts are.
Tulum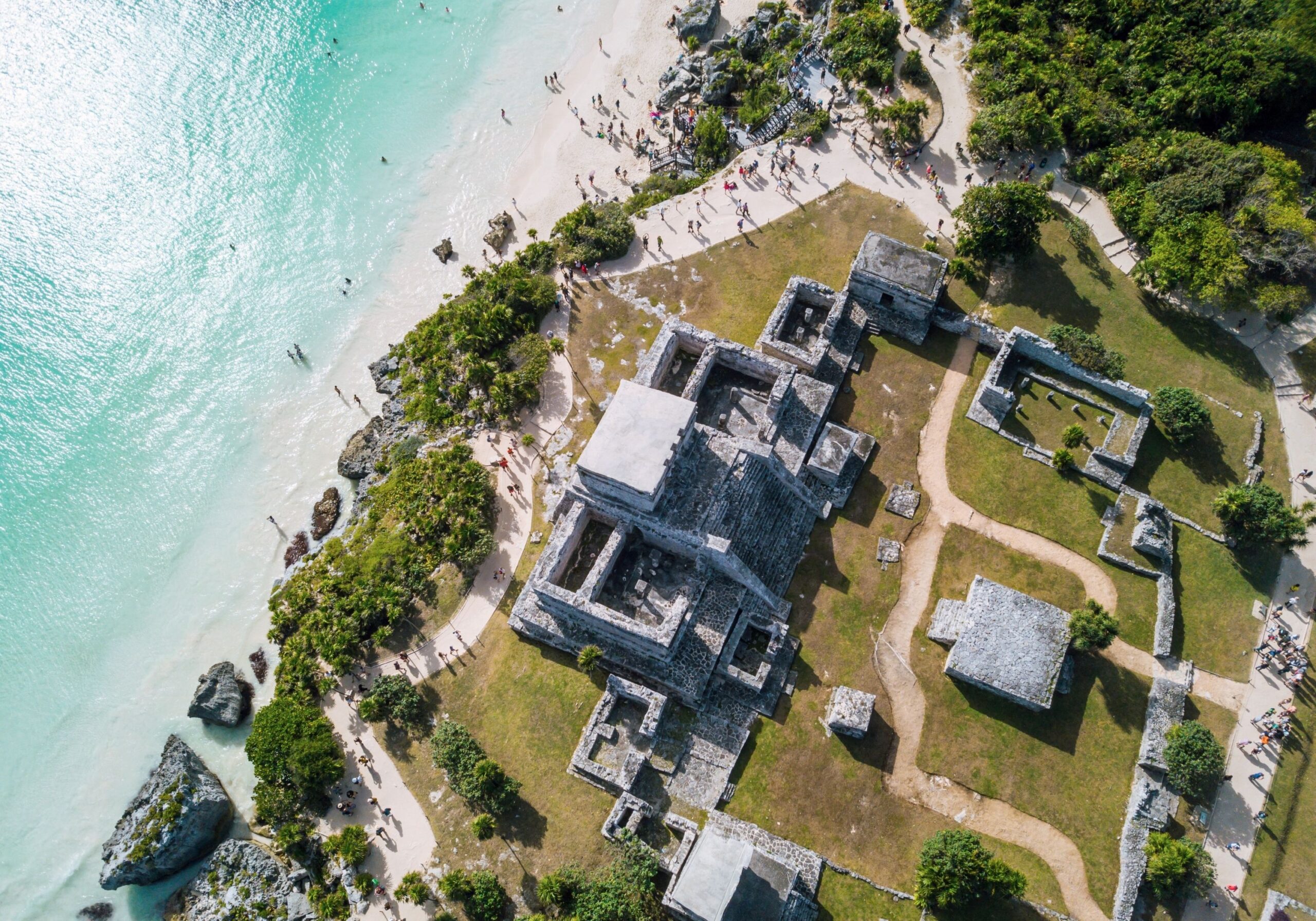 I said that this list includes the can't miss activities in Cancun and that if you have longer, you should head to other parts of the Riviera Maya area, but if you don't have time and want to have a taste for other beach spots in the area, there is a day trip you should take (besides Chichen Itza), Tulum.
This laid back coastal town and Mayan ruins of the same name is a great way to spend a day and because it is only 90 minutes from Cancun, you won't spend too much time getting there and back. You can walk the beautiful ruins of an ancient walled port city surrounded by clear waters, fluffy white sand beaches and a more relaxed atmosphere to that of Cancun. If you have time, jump in the water or enjoy the beach which is a treat.
Tulum is surrounded by cenotes and a relatively well established tourism infrastructure that has taken a more laid back approach with lots of yoga studios and retreats, a beach town feel and a flair for the artistic.
Isla Mujeres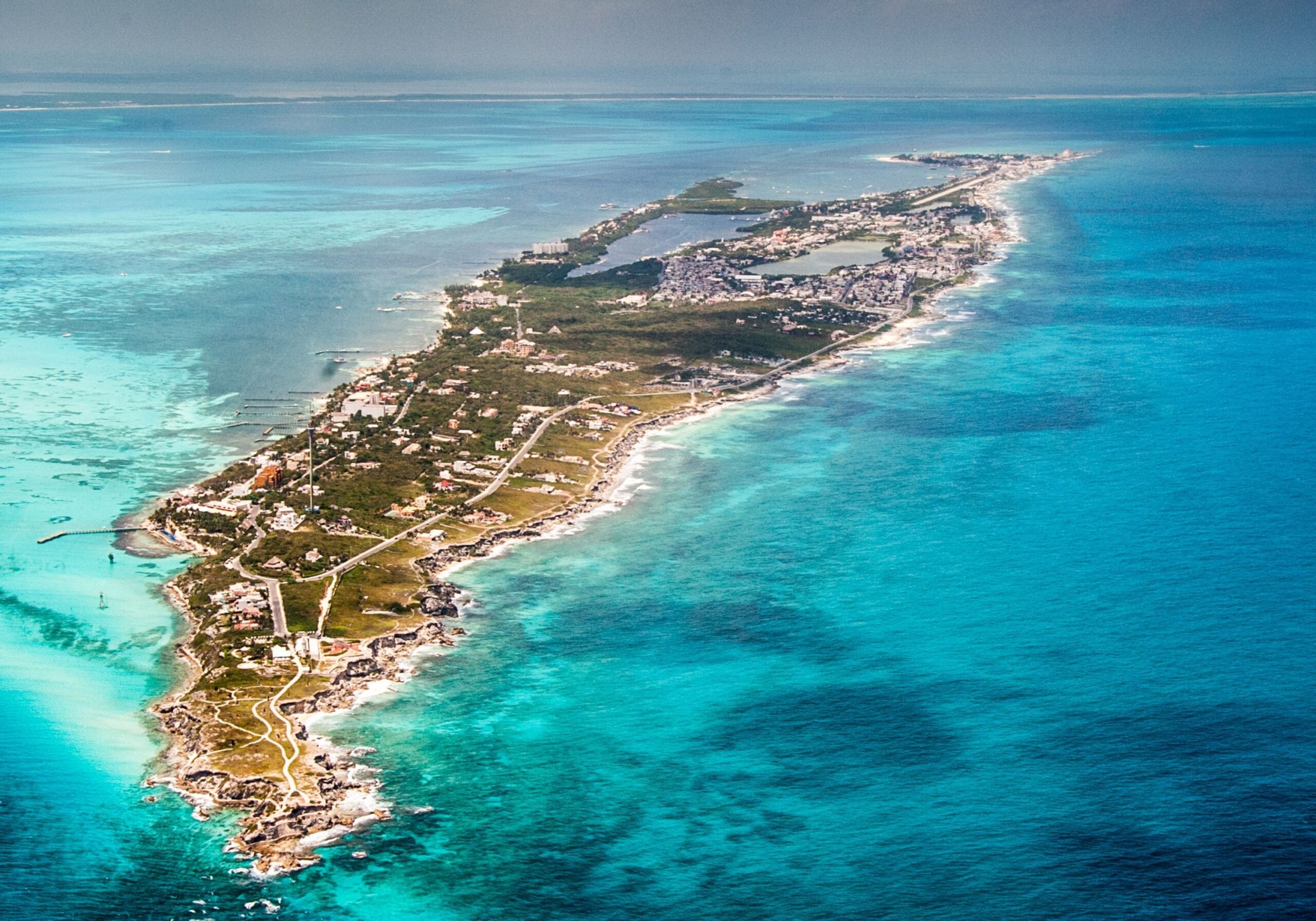 Isla Mujeres is another fun thing to do in Cancun and a great day to spend half or a full in the sea, sun and sand by going on a sailing excursion.
While you can stay at Isla Mujeres because it is a full fledged destination, most people stay elsewhere and visit as a day trip because there is just more to do on the Peninsula than on the small island.
On land you'll find plenty of water-based activities and turquoise waters with swaying palm trees, diving spots galore and so much more. In a way, Isla Mujeres reminds of some of the local Maldivian islands with shallow waters and beautiful beaches.