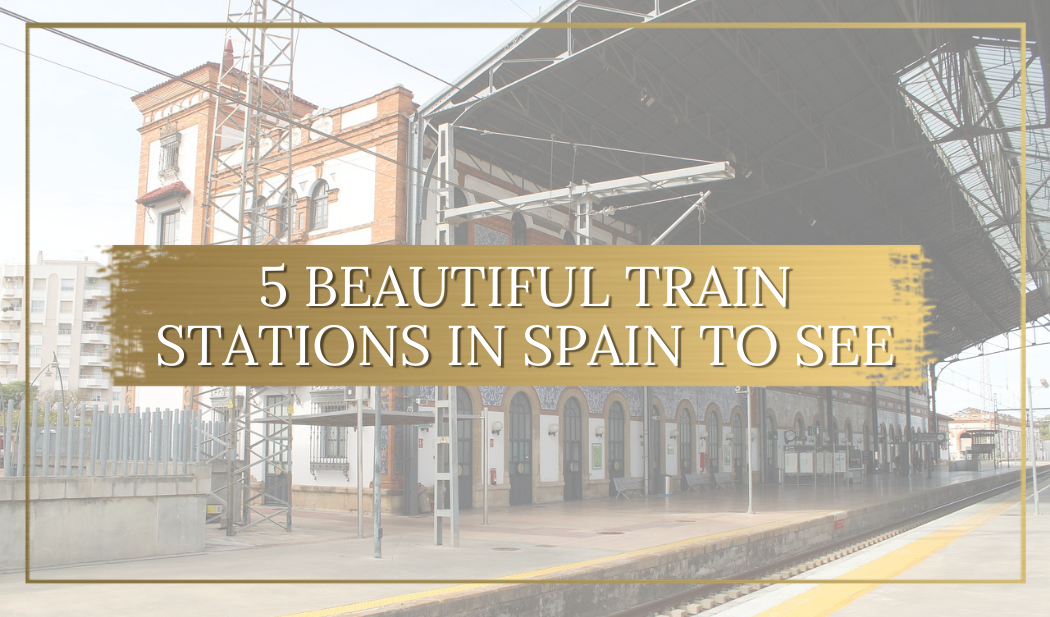 If you love spending time on a train and find this kind of road tripping extremely fulfilling, then choose to tour Spain by train, as well! This way, you will get on your fun journey and get to see some of the loveliest train stations in the world. In Spain, many of them look like pieces of art, so even if your itinerary does not take you there, we suggest you visit them anyway. It's a bit of an odd tourist attraction, but it will all make sense once you get there. So, let's see the top 5 beautiful train stations here!
Canfranc International Railway Station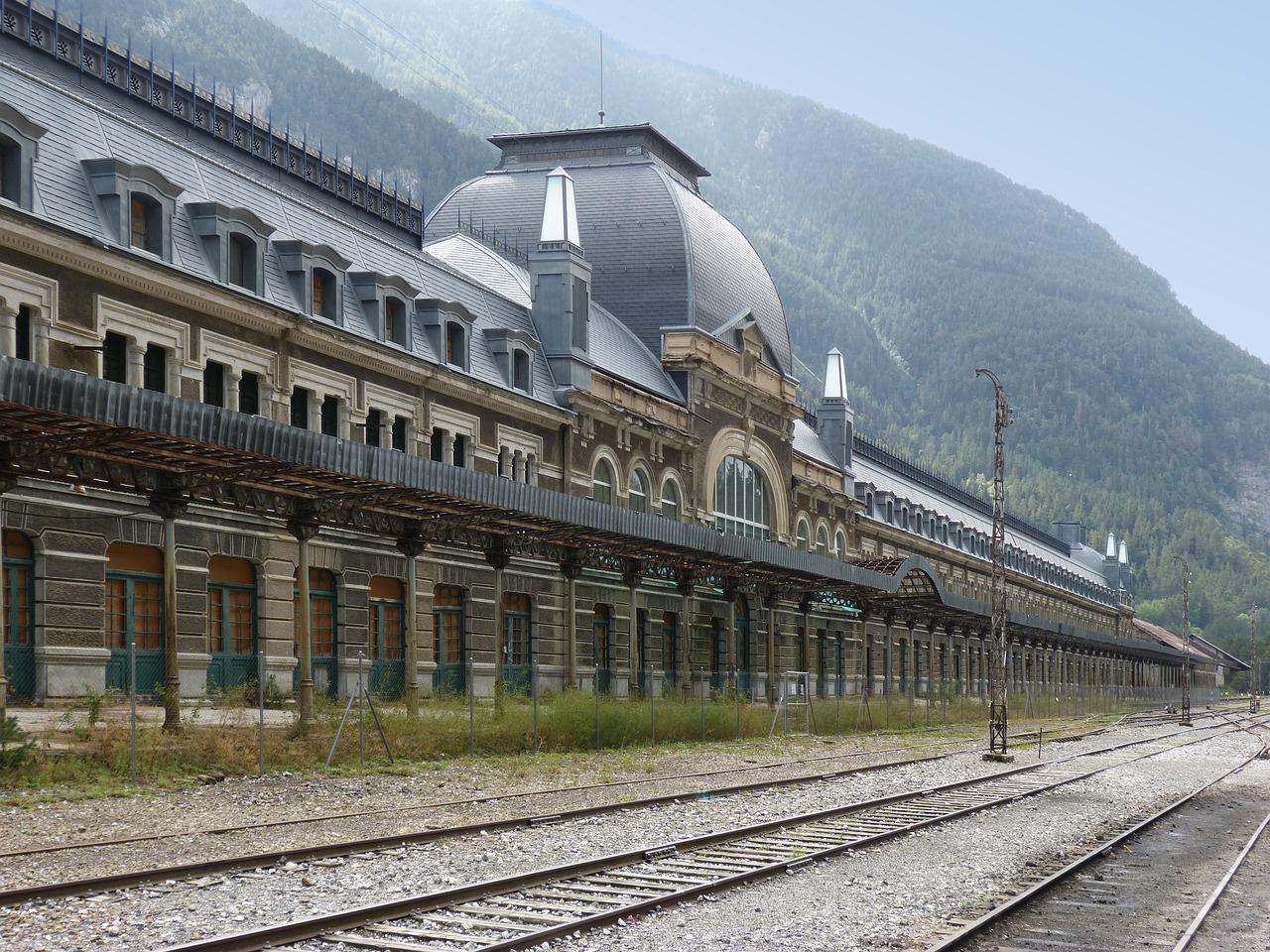 Located in the charming village of Canfranc, the Spanish Pyrenees, its railway station is probably the most attractive site here. Near the border of France, the station was opened in 1928 and constructed in a unique architectural way due to its significance while crossing into neighboring France.
Its main building was designed elegantly, incorporating Beaux-Art architecture, with 365 windows and 156 doors. These sights alone will make you feel like visiting a museum, not a railway station!
Canfranc Station faced a lot of dramatic changes over the years, especially impacted by the Spanish Civil War and World War Two. As a result, there have been moments when the station was completely neglected and forgotten, even. Still, nowadays, the government is talking about reconstructing it again and bringing back its glory!
Tour the country by Spain trains, for the full holiday experience!
Toledo Railway Station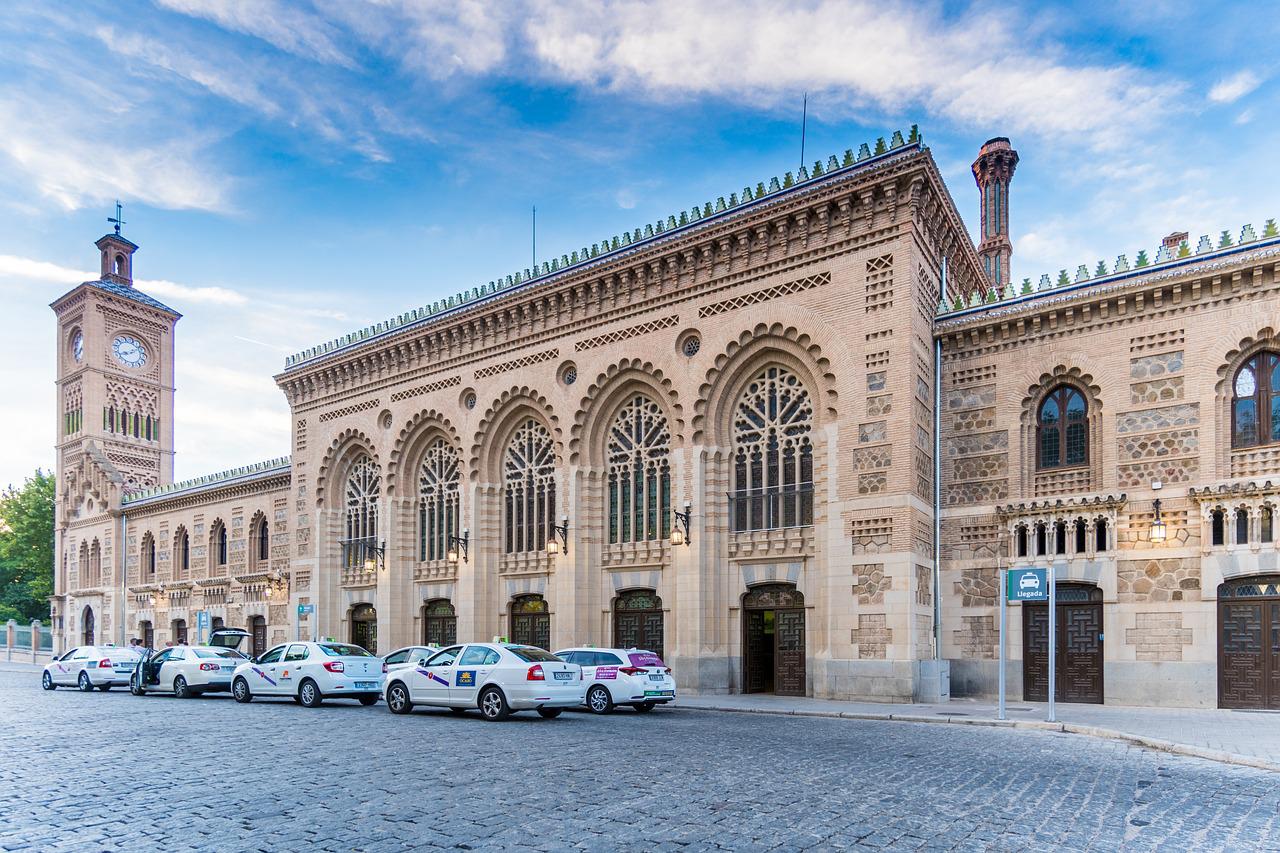 Another impressive, yet utterly different railway station for you to see, lies in the heart of the beautiful Toledo. Even if your journey never requires you to end up in the station, do not shy away and go tour it anyway! By now, the Toledo Railway Station is very well-known for more than its primary purpose!
The station's birth is surrounded by various famous names, being designed by architect Narciso Claveria y de Palacios and opened by Isabela II of Spain in 1858. See its grand halls and high windows and all of the other artistic features of the establishment. The station has been declared a Property of the Cultural Interest and recognized as a monument!
Almeria Railway Station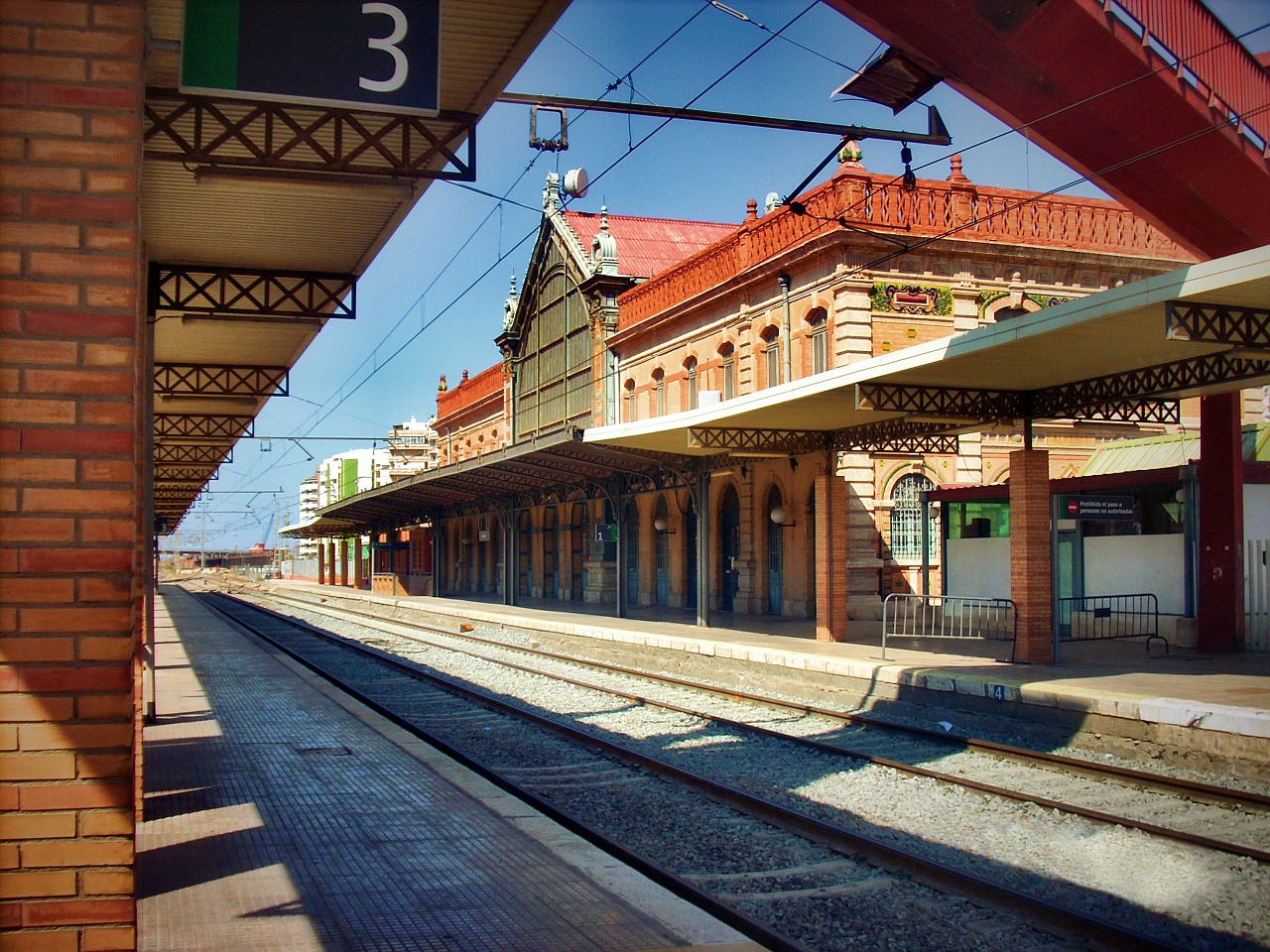 Set in the picturesque, magical Andalusia, Almeria Railway Station is a must-see object while you are in the area. It was built and opened in 1893, making it one of the elder stations on our list. Initially, its primary purpose was to allow communication with Madrid. Nowadays, however, the station is more developed and has many different routes. The journeys are carried out by Almeria's intermodal station, but you can still visit the original building.
The fact that it no longer executes arrivals and departures makes it feel even more like a museum, making your tour even lovelier and undisturbed.
You can still reach the capital city from Andalusia by hopping on the train to Madrid!
Bilbao-Abando Railway Station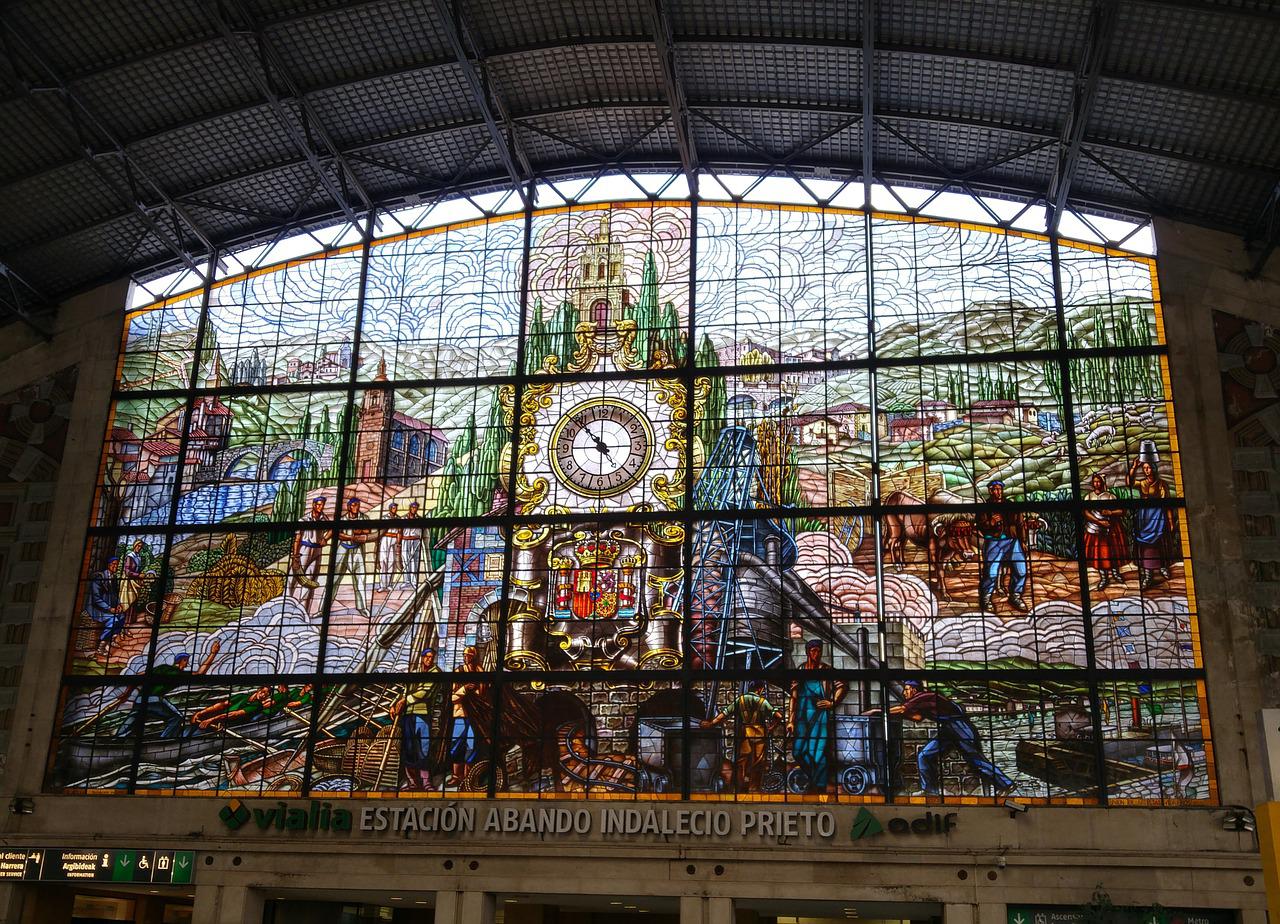 Probably the most colorful and vibrant terminal railway station in Spain, Bilbao-Abando is located in Basque Country, an autonomous community in northern Spain.
With an impressive facade and clear colors, the station is visited by tourists all the time. Intrigued by its unique design and architecture, travelers say that the station looks like a piece of art!
It was first opened in 1863 and initially was connected to way fewer routes than right now, but that is not the only change. At first, being relatively simply-put-together and mediocre, Bilbao-Abando Station was reconstructed and opened back in the 20th century, giving you the picturesque scenery it is now!
Jerez de la Frontera Railway Station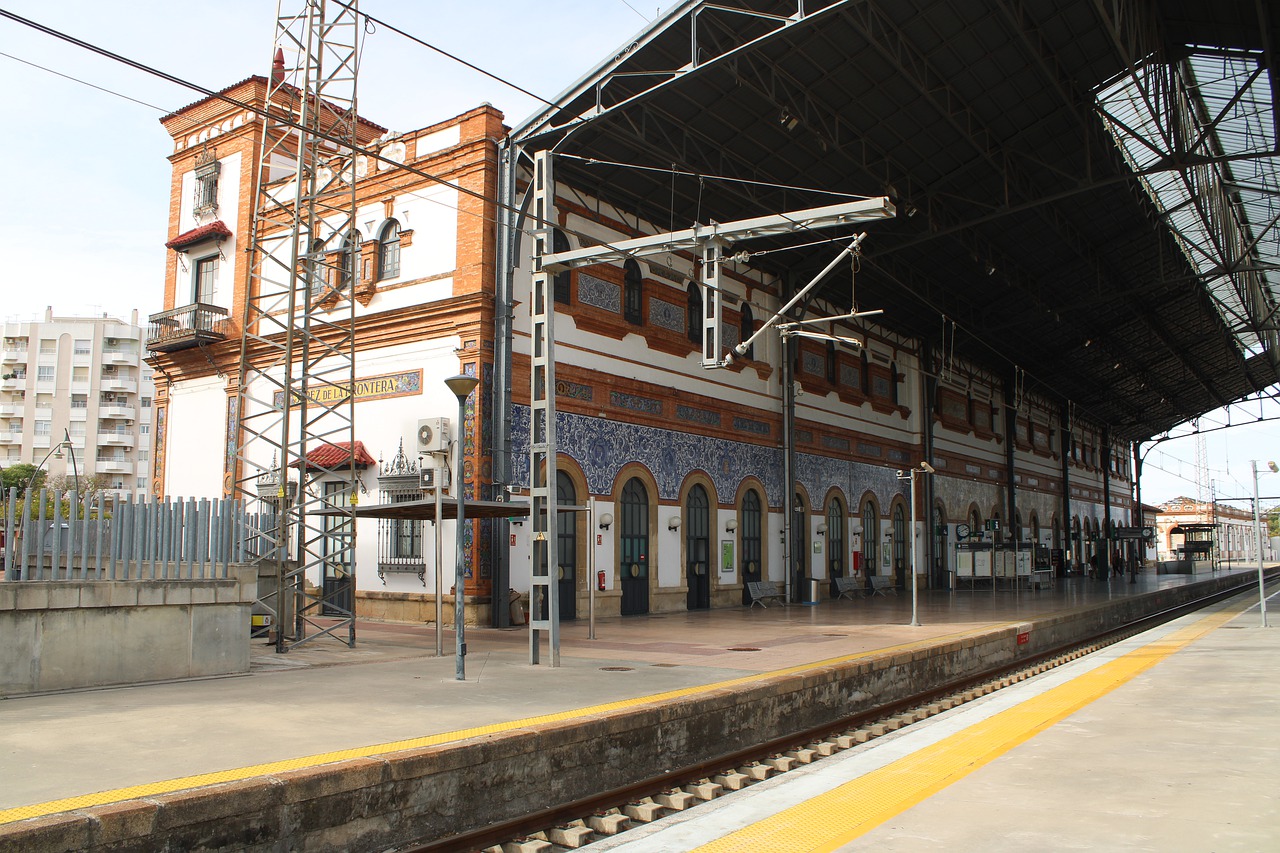 Set in the town of Jerez de la Frontera, Andalusia, its central train station is one of the top attractions in the city!
Built in 1854, the station was declared of national cultural heritage, and while you might not take a trip all the way to Jerez de la Frontera to see the station alone, keep in mind that when you find yourself in Andalusia, this one is worth the visit.
With stunning architecture mixing Rennaisance and Mudejar style, this railway station is the epitome of Spanish! By the way, this one is great for traveling the Madrid to Seville route.
There you have it, five lovely, charming, and colorful train stations in Spain. Let's make it a norm to sight-see the railways. Why does it always have to be the museums? Have the best time on your Spanish adventure, and all aboard the fun train!