Every month, I read new stories from travelers who found kindness on the road. This month, I am publishing the 9th instance of this series. Here's to all of you who have lend a helping hand and to all those to find the encouragement to embark on new adventures.
Jackie
Blogger and teacher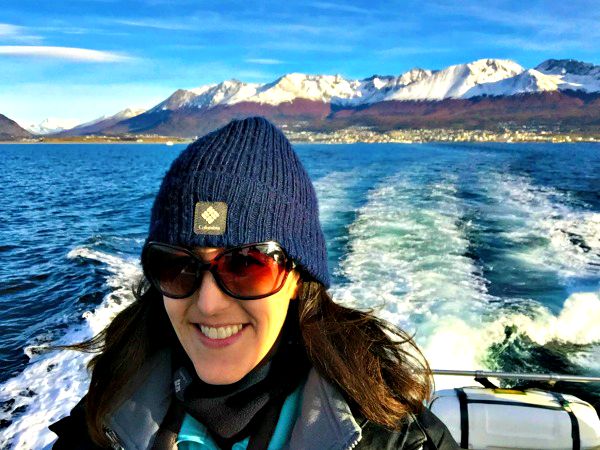 On my trip to Patagonia, I planned to fly into Chile and cross the Argentinian border several times as I made my way to the southernmost city of Ushuaia. I'm typically really good at organizing important travel logistics and the associated details. After a short stay in Santiago, I was excited to fly to El Calafate, Argentina and begin exploring Patagonia. I arrived at Santiago's airport before sunrise and headed to the Aerolineas Argentinas check-in counter. I was greeted by a rather unfriendly agent, who promptly asked to see my Argentina reciprocity papers proving I'd gotten my Visa to enter the country. The blood drained from my face, as I instantly realized I'd forgotten to do this! It had been on my to-do list, but for no good reason, I uncharacteristically let this detail slip through the cracks! The agent dismissively told me about a place in the airport that might help and sent me away.
Having no luck, I returned to the check-in counter and this time was greeted by an older gentleman. I recapped the situation, including how I'd followed the previous agent's instructions. To my surprise, he turned and told this agent how that was no way to help someone. Then, this kind man took me behind the counter, through the back door, and into the airport's employee-only offices. As we were walking, he looked at me with such a grandfather's face and reassuringly said, "Don't worry at all. I'm going to help you." I don't think I could've smiled any wider! In the offices, he went online and helped me secure all the paperwork I needed to enter Argentina. He printed out two copies, stapled one into my passport, and said the other one was for "just in case." I proceeded to check in for my flight and had no problems entering Argentina. This man, not only saved my trip, he also showed what a genuine act of kindness looked like. He saw my distress, knew he had the ability to help me, and without hesitation acted. Wow! The impact this man had extends far past this trip. I'm continually reminded of the good in people and it inspires me to help others when I can.
Jackie is a passionate traveler, blogger, and teacher who writes about the places she's been, travel-planning tips, and how she uses miles and points to fund her frequent globetrotting. You can follow her adventures here.
Iuliana Bucurescu
Currently living in Sibiu, where she is a tour guide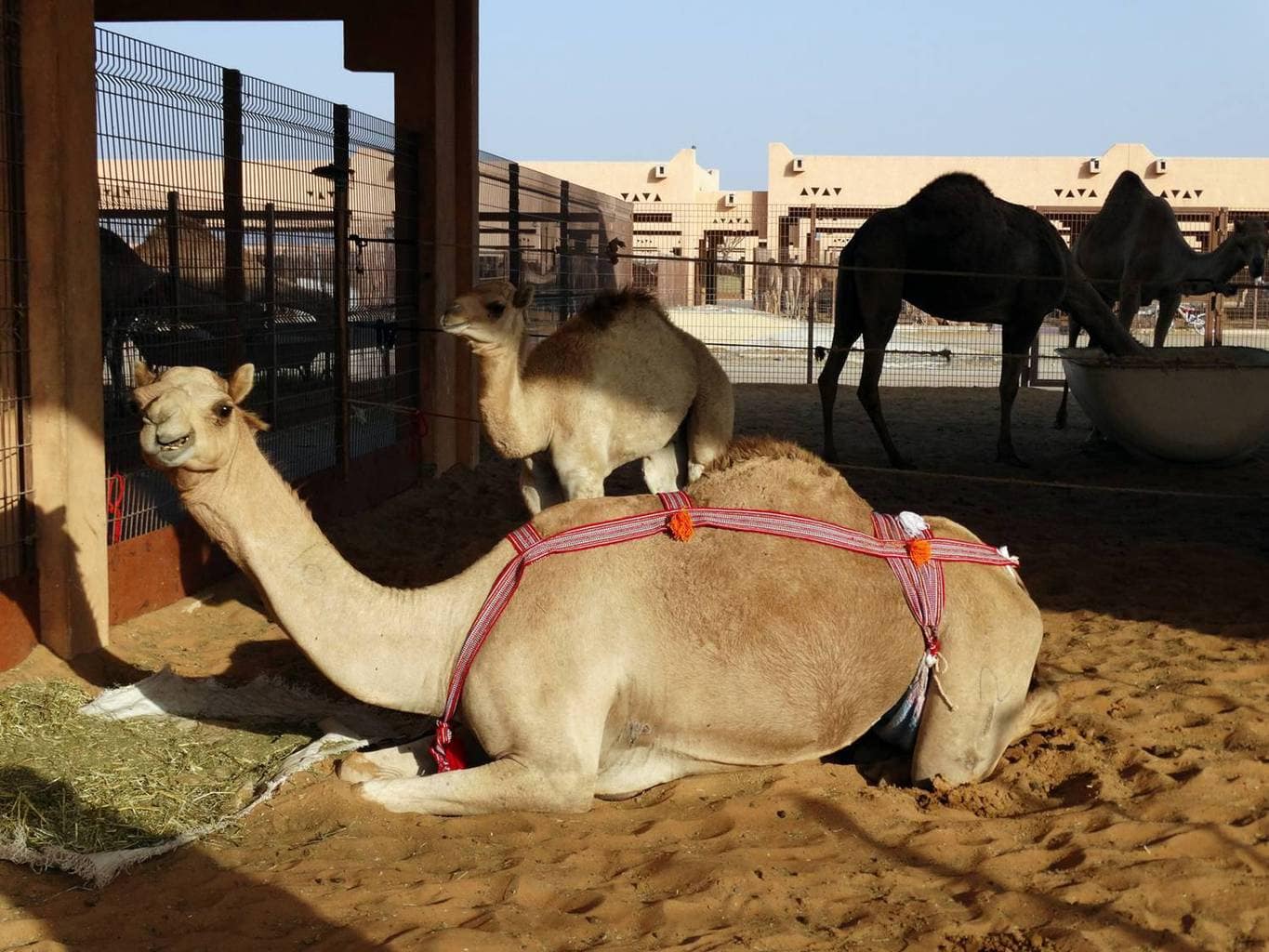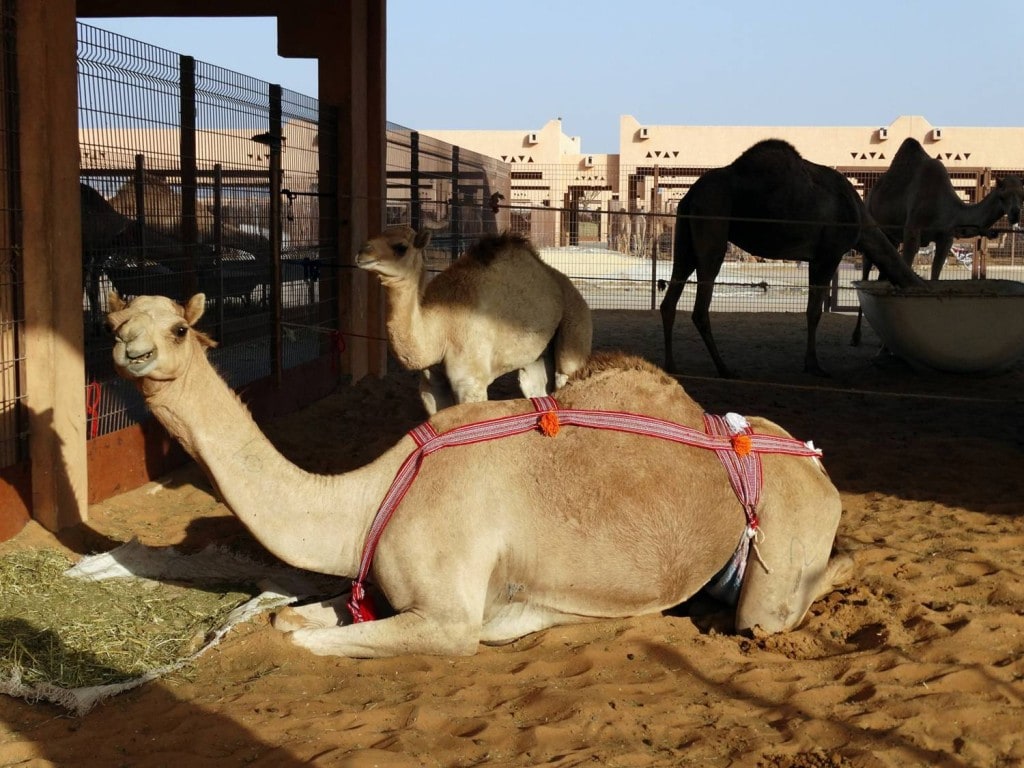 I was in Al Ain, a historic town in the Emirate of Abu Dhabi. I had read on my guide book that there was a camel souk near the city, one of the oldest and largest camel markets still existent in the world, and I wanted to visit it. But I had run out of money for a taxi and I was slightly afraid of going there by myself.
Full of fears and doubt, I started asking questions at the local Al Jahili Museum. The staff was friendly and gave me advice on reaching the camel market by bus so I jumped on it.
On the bus, I started asking people about the stop for the camel market but they did not seem to have heard anything about it. As we left the main urban areas and ventured out into the desert, I was getting increasingly worried about the journey and unclear as to the right place to get off.
Suddenly, a man from the back of the bus who had heard me asking around told me to get off on the next stop. It was also his top and he knew where the camel market was so we got off together and he offered to guide me through the labyrinth of the souk. I felt like I was in one of those movies where the main character gets kidnapped in a maze of aisles in a desert town while children play football peacefully.
But it was not the case. The man did indeed take me to the market where hundreds of camels were being paraded and displayed to potential buyers. He left me there to enjoy the show and I took the bus back to the city after.
Iuliana is a passionate heritage explorer, travel writer, and blogger. She has an architectural specialization, and she is member of ICOMOS international organization, focusing on cultural heritage and tourism issues. Connect with her here.
Anna Goshua
Medical Sciences Student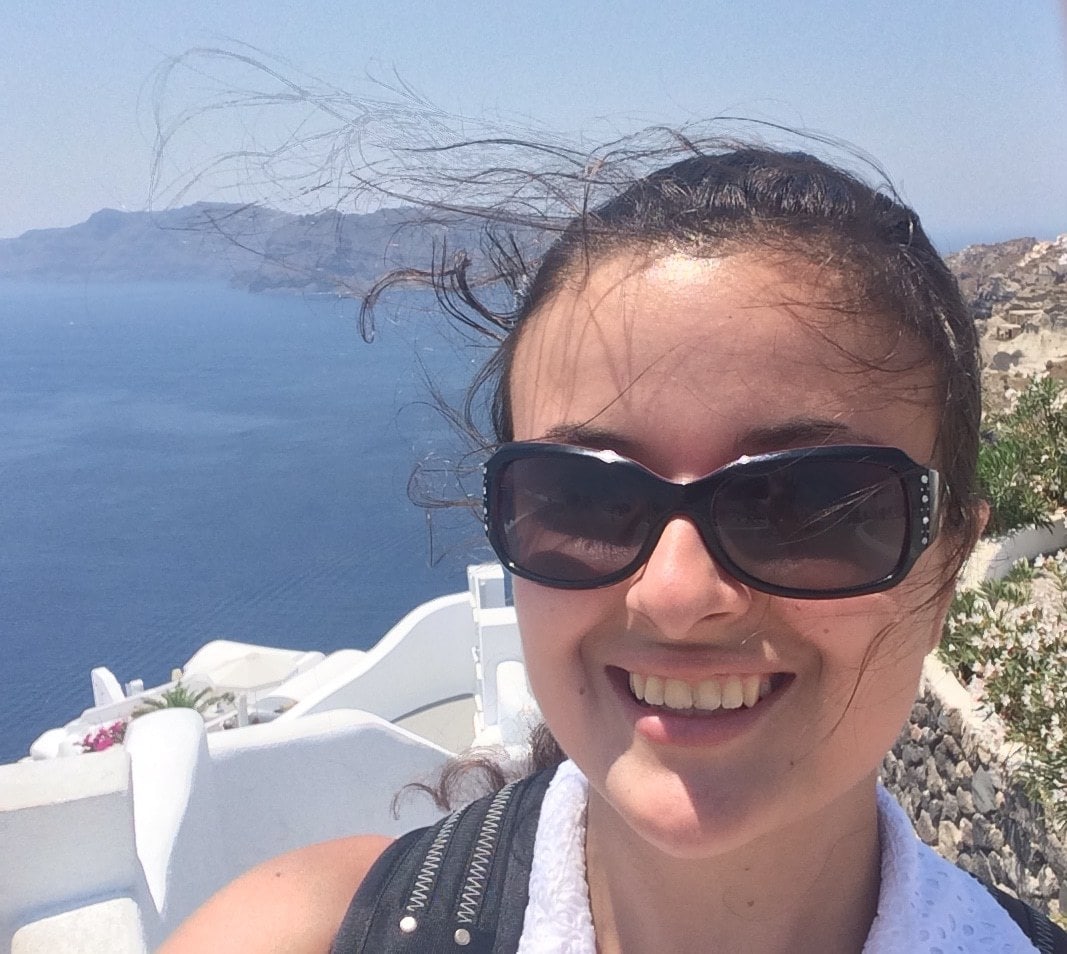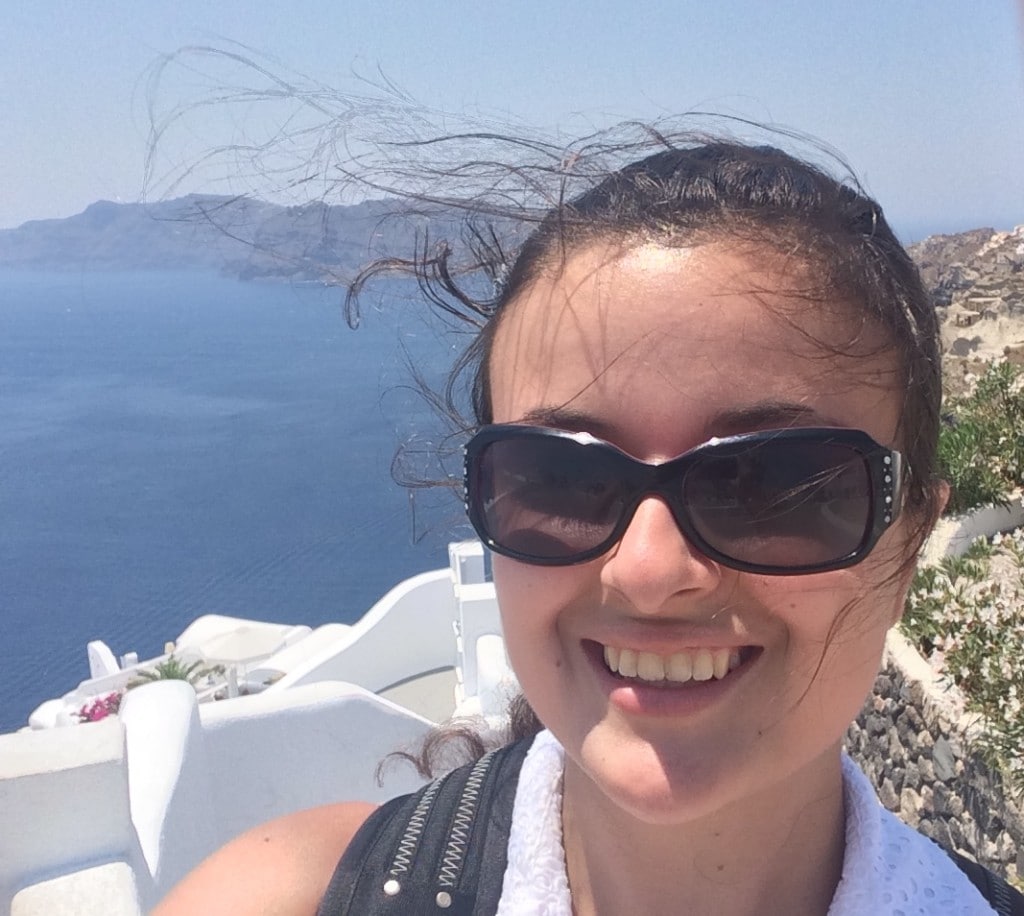 Summers in Greece are known to be blazing hot, and a July afternoon is no exception. That's why I take refuge at Heraklion Harbour, enjoying a pleasant sea breeze as I hop from rock-to-rock along the shoreline. Perhaps I am too occupied with taking photos, or just careless in general. Regardless, I feel unsteadiness beneath my right foot and then, before I realize what is happening, I am falling. I find myself with my right leg buried up to the thigh; withdrawing it gingerly, I observe cuts all along my leg. People stare as I limp by, blood dripping. I approach the first street vendor that I see – an elderly gentleman absorbed in painting – with the intention of requesting directions to a pharmacy. His eyes go wide as he sees my injuries and, abandoning his workstation despite my protests, not only directs me to a pharmacy, but helps me perform a preliminary disinfection of the wound. Grabbing an empty water bottle, he steps along the slippery rocks right down to the shoreline and brings me seawater. He does this multiple times, helping me wash the injury until it is no longer bleeding.
"Thank you so, so much," I say as I place more weight on my leg, finding it easier to walk in spite of the salty sting. Smiling, he then pulls out a map of Heraklion and draws me paths to several pharmacies.
"If this one is closed, you go here," he explains. I can only nod wordlessly, awestruck by the kindness of his nature. After helping me, he goes back to his stand and resumes work, whistling cheerfully.
What with my accident, this should have made for my worst day in Greece. But, undoubtedly, it turns out to be one of my best.
Anna is a Canadian university student studying the medical sciences whilst dreaming of adventure. She is balancing school and travel as best as she can, and hopes to travel the world as an emergency medicine physician in the future, writing of her experiences along the way. Read all about her adventures here.
Safia Miletus
Motorcycle nomad and travel blogger with pink hair and a severe kitten addiction.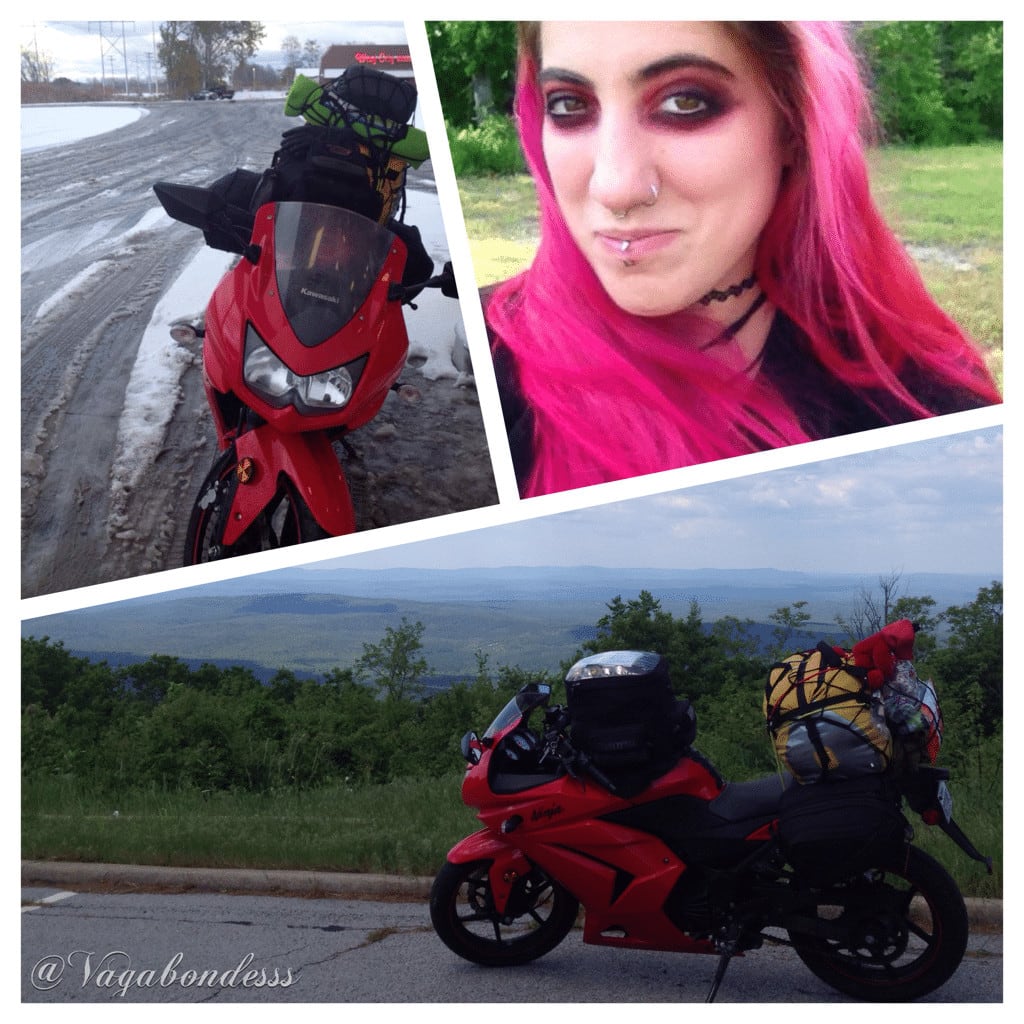 During my 6-month motorcycle trip around the US, I met many people who were incredibly kind and helpful to me. They never once expected anything in return. This made a huge difference in how I perceive the world around me, and how I now treat strangers in my everyday life.
For some reason, one of these random acts of kindness I experienced — even though it was small — stood out to me the most!
It was a cold and stormy night. I pulled up to a Denny's somewhere in Ohio, as the weather conditions were too unsafe for me to keep riding. I was sitting inside the restaurant in my wet clothes, sulking on my laptop and picking at my food. A few hours later, I asked for the check as I was getting ready to leave and set up camp in the parking lot.
The waiter informed me that my bill had already been taken care of! I was shocked, and wanted to know who had done so. Apparently, a random fellow had paid for my order, and left without saying anything; not even a hello! He knew that I would never find out who paid for my meal. He never got to receive the satisfaction of a friendly interaction or grateful reaction that comes with being kind to somebody.
I believe that a true act of kindness has no expectations, not even the expectation of gratitude.
So, I suppose that this nice gesture stood out to me the most, as it was completely selfless in every way. It has also forced me to think of my "motives" when I am being nice to someone.
Thank you, Mr. Stranger from Denny's. I have never forgotten you, whoever you are.
Safia Miletus (aka "Vagabondesss") is a Canadian-Syrian girl who lived in the Middle East for years, and plans to slowly travel the world on her motorcycle. She couch-surfs, eats cheap Walmart food, and finds odd jobs on the road so she can afford to keep traveling. You can find out more on her blog here, or find her on social media @vagabondesss.
Liz
Owner of travel blog WorldwideWithKids.com

We were camping at Lake Geneva in mid August and it was that hot that you could fry an egg on the roof of the RV. We woke up late with the worlds worst hangovers after taking the kids to an awesome pool party the night before. We had to be off the campsite by 10am; we had 1 hour to eat, wash, dress, pack up and move on. Even with two kids, that's do-able right?
Nope.
We packed like ninja's, speed washed, dressed and threw hangover remedies down our necks whilst the kids ate their breakfast. By 9.45am we were feeling pretty smug with what we had achieved in a short time frame.
By 9.47am our smugness had taken a vacation.
The last job before we move off a campsite is to roll in the sun canopy. This was the day that our canopy decided to jam, it didn't want to leave Lake Geneva (neither did we). Gav climbed up on the roof with his tools to see if he could fix it, the colour of his language told me it was un-fixable.
It's 9.55am; we can't move the RV with the canopy out, the next people arrive with their RV to move onto our pitch (they look impatient), its hot, we're stressed, the kids start arguing, people are staring and my hangover is kicking in. No one offers to help. I want to cry.
Out of nowhere this guy, whose name I wish I remembered, appeared like a knight in shining armour on a white horse. Well he was actually on a golf buggy but I'm sure you get where I'm going with this. He helped Gav remove the sun canopy from the side of the RV, loaded it up into his buggy and took it all away for us. We offered him money and beer but he wouldn't take it, he just said he wanted to help.
If it wasn't for the random act of kindness offered by that man, we would have either been stuck on that campsite for hours or had to drive our RV dangerously to the garage with the canopy hanging off the side.
Liz, Gav, Frankie & Evie are long term family travellers from the UK. They are on a mission to show their kids every country in the world and inspire other families to do the same.