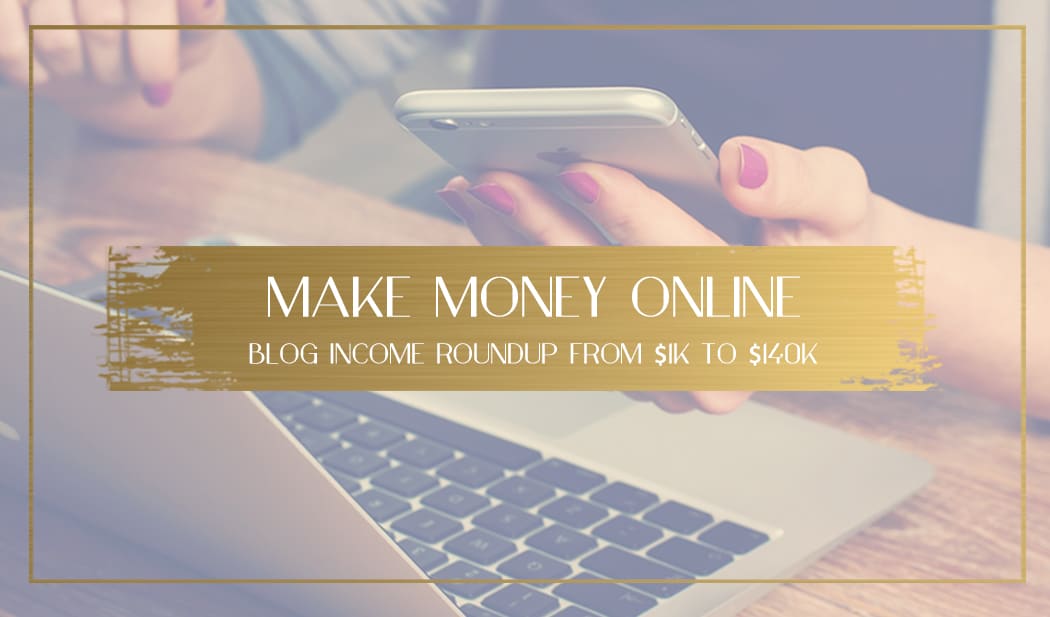 Let's get started on how bloggers make money!
For my book How to Make Money Online as a Blogger and Digital Nomad (available on Amazon), I did a lot of research about how other bloggers, digital nomads and online entrepreneurs make money online and offline.
I wanted to share my learnings in this blog income roundup which includes bloggers in all industries sharing either affiliate income reports, diversified income reports or passive income reports. I also started publishing my own income reports which you can find here.
Did you ever wonder how bloggers make money?
Are you a blogger who is stuck finding ways to break the mould and find new online income streams?
Do you need inspiration to take the leap into the world of making money from anywhere?
If you said yes to any of the above, bookmark this blog income roundup for a benchmark from the top earning bloggers and their revenue sources.
Bookmark this list of online income reports and come back anytime you need inspiration or ideas. I will keep expanding the blog income roundup with new bloggers who reach out to share their blogs' income breakdowns or with any relevant additions.
Why you should read blogging income reports
Perhaps I am a little bit of a nerd but I find that the best way to learn about something is to read about it, see how others do it and look behind the scenes.
This is inherited from my management consulting years, Stealing with pride, I like to call it.
Income reports from others bloggers are the best way to do so.
Sometimes, as online entrepreneurs, we end up too focused on our little world or, at most, the immediate niche we are in, without realising the potential of looking outside the box at other industries to learn from them. I made that mistake too.
I used to look at other travel bloggers and try to learn or emulate instead of taking a wider look into other industries to extract best practices from making a living online.
When I was a management consultant, benchmarking was the name of the game.
We would never start a project without a generous dose of benchmarking what the competition did, what other players in other markets did and what companies in similar or adjacent industries were up to.
We would draw matrices (consultants love them) and compare the client to peers, defined in the wider sense of the word.
A wealth of knowledge and experience can be drawn by looking at what others have done to succeed or fail. This income report roundup started this way.
I realised that, as I was doing my research for the book about making money online I was learning a ton just by reading about others' experiences. The world of blogging and online entrepreneurship is new. That means things change all the time, success formulas are not defined and you can make your own rules. This is beauty of the world of blogging.
Take this post as inspiration about the many sources of revenue that online entrepreneurs leverage and see if any apply to you.
Maybe this list will prompt some new ideas or give you inspiration to try something out. It certainly gave me a generous dose of hope, inspiration and excitement!
What you can learn from blog income reports
As I was doing my book research, I found the many insights and learnings from reading other blogger's income reports to be worthy of a separate standalone blog post.
They are an incredibly interesting benchmark for those wanting to start making money online. I wanted to share my learnings with others and spark a conversation about new ideas.
So, what did I learn from looking at 40+ income reports from other bloggers?
1. Diversification
My strong financial training and business mindset have always convinced me that diversification is key.
The more variable and unpredictable the revenues, the more one needs to diversify. In other words, the more the total income depends on unstable streams, the more diversification is needed.
The more one's blog income depends on third parties one cannot control, the more one needs to manage this risk by spreading it. But, don't take it from me, take it from all the bloggers who make money online.
The proof is in the pudding.
100% of the successful bloggers making upwards of $10,000 a month make their income from three or more sources with further diversification within each category.
2. The importance of passive income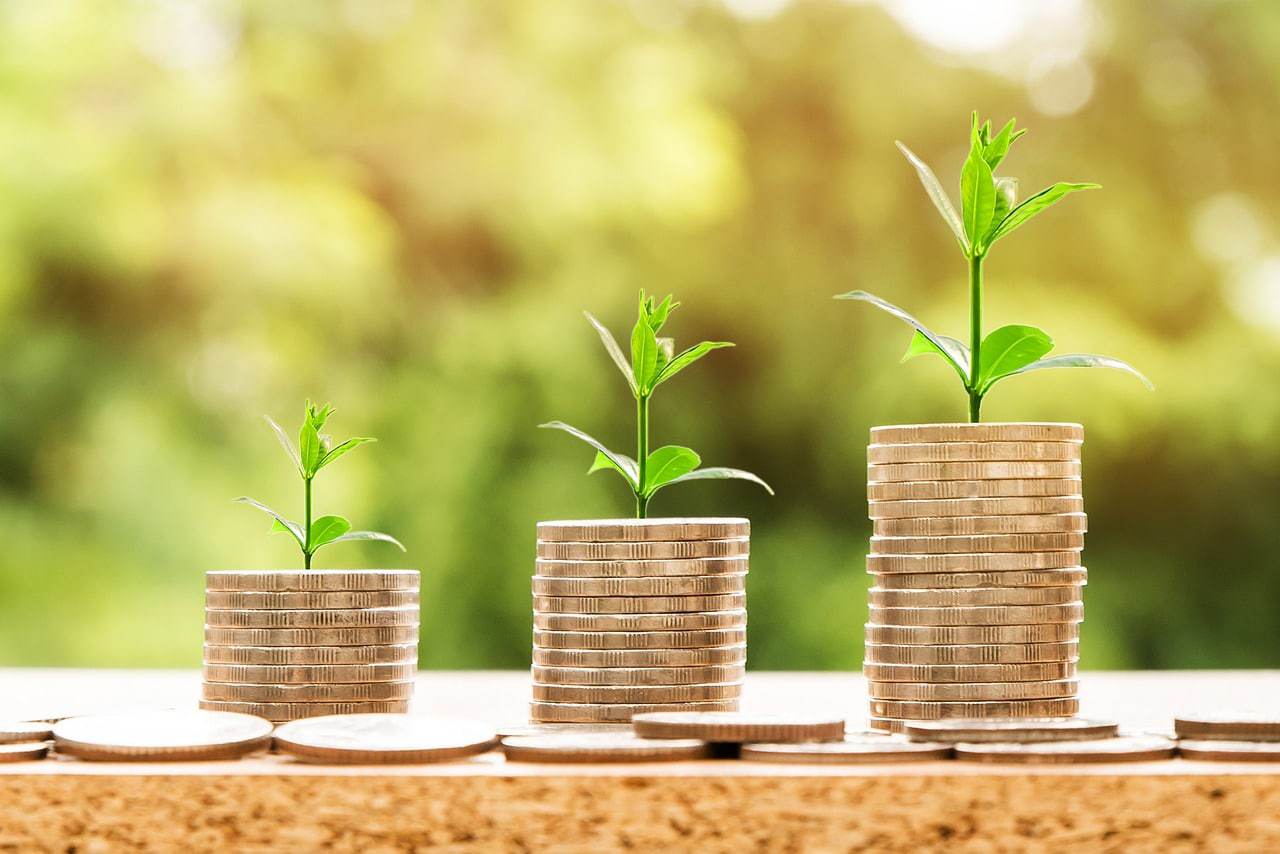 All of the bloggers breaking through the $10,000 mark have relevant passive income sources.
They actually have more than one (see point 1 above), relying on affiliates, books, webinars, trainings and advertising to reach higher income levels.
In fact, most of the bloggers who are now making over $50,000 a month crossed the mark when their passive income streams exploded.
For those who only had revenues coming from one or two revenue streams, they emphasised their focus was immediately placed on establishing an additional one to ensure diversification.
In order to truly make a very good living online, you need to setup reliable passive income streams. Let's look at the math.
If you work 40 hours a week, that is 160 hours a month. In order to make $100,000 a month working 160 hours, your hourly rate would have to be $625 or $5,000 a day and you would have to be occupied (and charging a client) every single day.
That is probably a hard to reach level for most of us.
As a management consultant I used to be billed for this amount per day, but I also worked longer hours than eight hours a day (probably more like twice that) and was billed to clients per month.
In order to command such daily fees, you will need to have a very unique, in demand skill or expertise that you are recognised for and which companies are willing to pay for. Not impossible, but certainly not easy.
If you charge about $100 per hour or $800 a day, then you would only make a maximum of $20,000 a month.
You can see how charging per hour has its limitations in terms of monthly income.
1. You only have so many hours in a day, and
2. Nobody decides to work online or make a living blogging to work longer hours than at a fixed, reliable corporate job (although this may well end up being the case!)
This is why passive income is the key to making more than $25,000 a month.
Passive income is not generated by your hourly work but by the activity which happens in the background without your involvement, so you should focus more than half of your time in setting those up at the beginning.
3. Teaching the art of success
A lot of the most financially successful bloggers made it big by teaching others how to start a blog or how to replicate their success.
Interestingly enough, some of the blogs in the top end of the revenue spectrum make most of their revenue from teaching others how to be as successful as they are, regardless of what their original niche was.
For example, Making Sense of Cents ($140,000 last time she reported) made over $45,000 in the last month she reported her income from affiliate commissions through Bluehost alone, the website hosting service that she recommends to people wanting to start a blog.
That is just from one affiliate.
The next big ticket item is advertising. She also made quite a lot from other affiliates related to the topic of building a blog or making money online. Her original niche was financial planning, not blogging.
The same happens with Busy Budgeter ($86,000 last time she reported), although I can't tell which affiliate it is because she does not break it down. Pinch of Yum also made $5,000 from Bluehost last time she reported her income ($94,000).
Sarah Titus created a smart printable bundle with five binders that help people start a blog and replicate her model of success going from being homeless to making $75,000 the last time she reported her income.
What I wonder, looking at all these income reports, is what came first: success or income reports.
After reading a few dozen I started to wonder if publishing these reports was what got them the traffic, the affiliates and the exposure in the first place, then it all became a virtuous cycle.
Blogging about blogging is a great topic to write about.
4. Reciprocity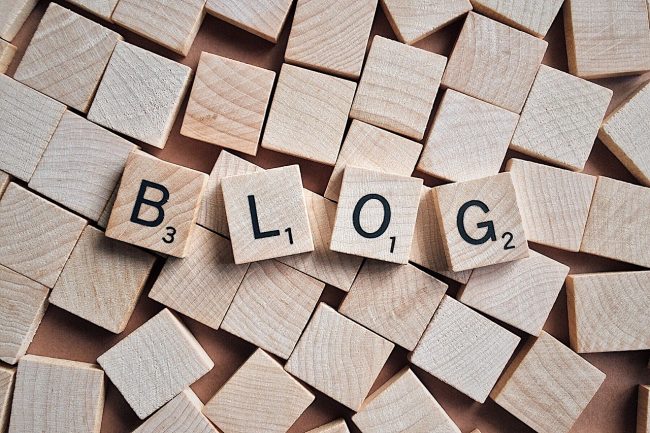 Reading through the details of the blog income reports and the ways all of the bloggers in the list made their headline income I also realised how interconnected the world of blogging is.
I never would have thought that such a global world would be so linked by far less than six degrees of separation.
What I mean by this is that a lot of the affiliate income sources of some bloggers are the product sales of others. In other words, bloggers buy and recommend each other's products and earn a commission from it.
I saw the course Making Sense of Affiliate Marketing from Making Sense of Cents being promoted by several of the other bloggers in the list. What Mommy Does How to Increase Your Traffic from 17k to 350k in 9 Months book is referenced by a few of the bloggers in the list as well.
Two of the bloggers have actually joined forces to put together a book about becoming a Pinterest VA. And the list goes on.
A lot of the bloggers in the list make money recommending other blogger's products.
5. Hard to keep up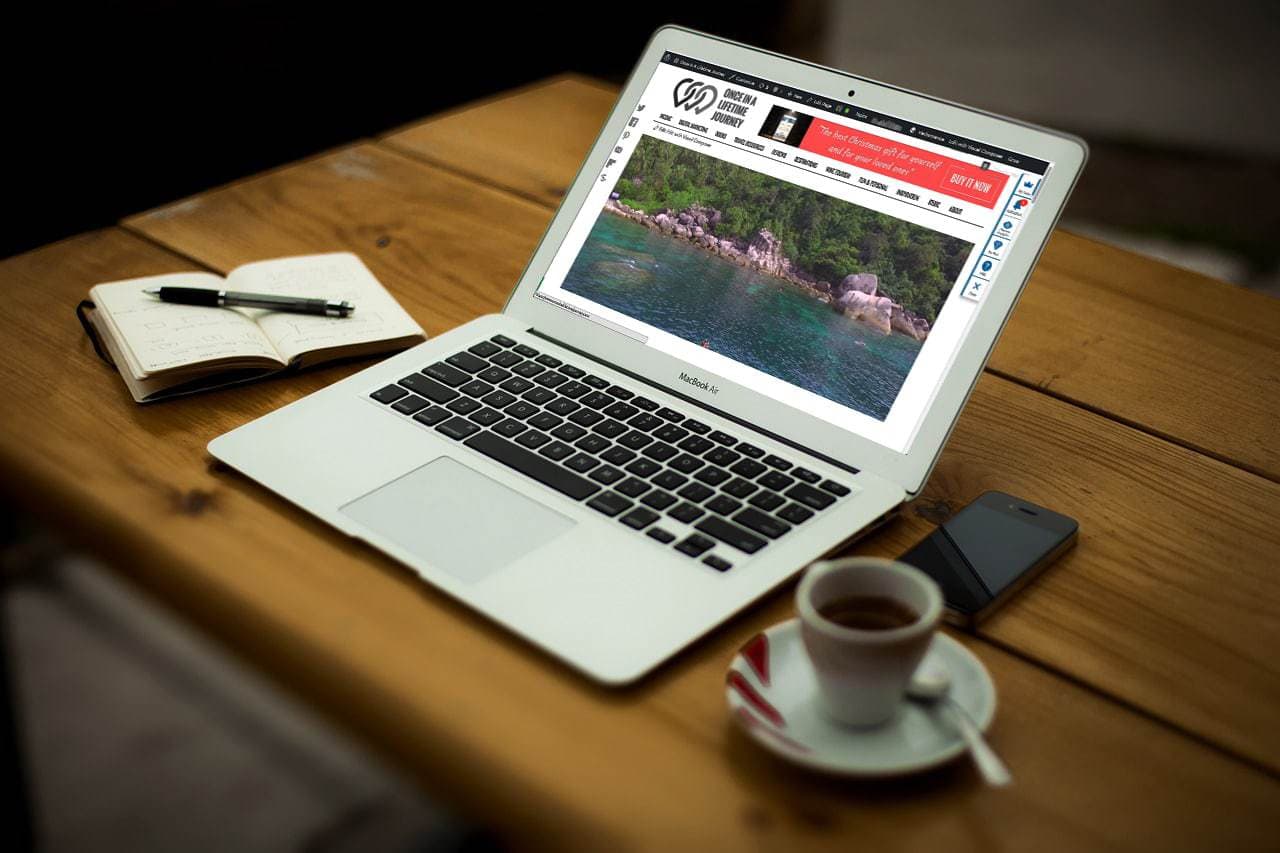 Writing income reports is a very time consuming affair. I know because I have already written two of them.
It takes time to compile all the data, to review the numbers, reflect on the learnings and remember everything you worked on for 30 days. It may seem easy, but we can get so much done in a month that it is incredible to look back and remember everything.
A lot of bloggers have given up.
In fact, 27 out of the 40 bloggers included in this blog income roundup do not publish them anymore. I did not include other bloggers who used to do income reports but have stopped before 2016.
Time is not the only reason for some of them to stop. About a third of the bloggers who no longer publish income reports argued that they stopped because they were increasingly becoming detached and less relatable to their audiences.
As their income soared above $20,000 a month, their income reports became less useful to their aspiring digital nomad followers. I guess it is a great problem to have.
6. Advertising is king
Almost every single blogger on the list generates a decent amount from advertising.
I always thought you needed a lot of traffic to make it big in this world, but actually if you are in some high paying niches you can be making a significant amount from ads.
I saw RPM (revenue per 1000 impressions) ranging from $6 to $20 for the bloggers in the list. So if you have a traffic of 100,000 you should expect $600 to $2,000 a month. But RPMs above $20, and even approaching $40, are quite common if your audience is US or European centric.
If you include advertising and sponsored posts revenue, both of which are considered advertising in the wider sense of the concept, that represents almost 100% of the income for the bloggers at the lower end of the table.
Conclusion: In order to break through the $5,000 mark you need to get into other revenue streams like product sales (books, webinars, courses, etc.)
This makes sense since traffic is a big driver of advertising revenues and once you start reaching high traffic marks, you have the chance to monetise your audience further by selling them what you are good at and what they came to you for.
7. Things change, and that is ok
Almost every income report I read had the blogger going through some sort of change.
Either that month was extremely good, or extremely bad, or the blogger had launched something new or was working on something new, or had joined a new training or course to improve in an area, or was going to focus on a new idea for the following month, or…
You get the gist.
As opposed to the typical 9 to 5 job at a corporation where your days are much the same, the world of online entrepreneurship and blogging is very unpredictable, keeps changing and requires you to continuously reinvent yourself.
Not to mention Google's constant algorithm updates which directly impact the traffic most blogs receive.
If you are looking for a peaceful, quiet and predictable lifestyle this is probably not for you. This is for those who thrive in dynamic and fast-changing jobs. One thing is true, you will never get bored blogging.
8. Unrepresentative
I found it very interesting that my search for blog income reports revealed quite a lot of results but that most of them are very similar:
90% are based in the US
90% are not nomad, they live somewhere permanently and have found ways to earn money working from home (or a small office)
They are in specific niches: Digital Marketing, Finance, Parenting/family, Food and a small percentage of lifestyle/DIY/Home bloggers
It got me thinking.
Is this because these are the segments, countries and types of people who can succeed online?
Or is it because these are the segments, countries and personalities for whom sharing financial information is ok?
Some segments are less prone to talking about money.
For example, fashion and travel, two of the largest blogging niches, are not inclined to talk about money. Your audience follows you because they want to know about destinations or clothing and accessories, talking about how you make a living is not relevant to them.
The country focus might highlight a cultural aspect as well as a reality of the online blogging world. WordPress reports that over 400 million people read more than 20 billion pages on WP every month. There are 70 million new blog posts published every month, 70% of which are in English.
Hopefully I continued a trend and we will start seeing more income reports from other parts of the world and other niches to increase the overall transparency and support to new starters.
9. Nobody monetises social media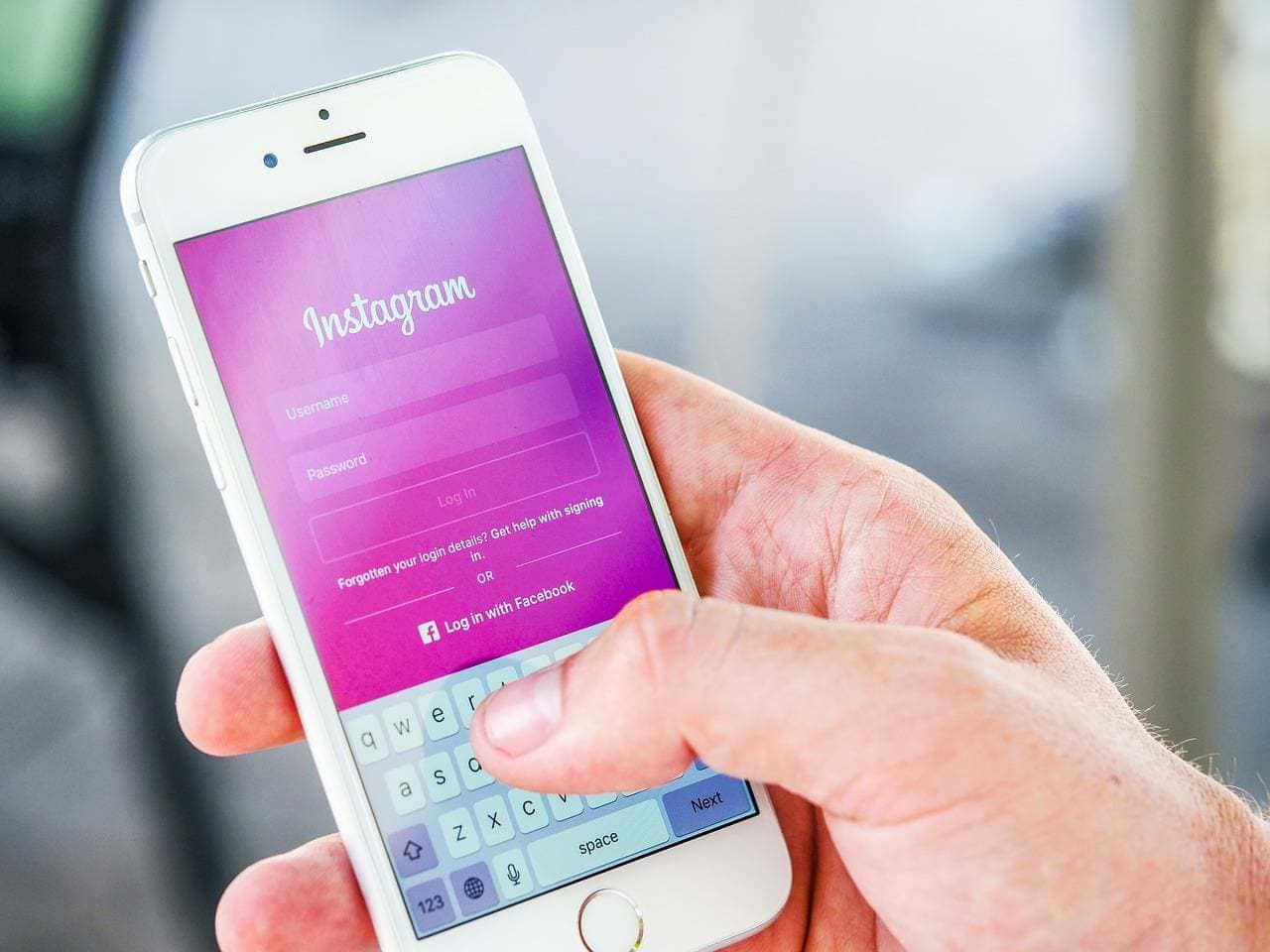 I must admit this shocked me and I almost did not even notice until I was looking at my income breakdown and comparing. Practically none of the bloggers in my income roundup draws any revenue from social media.
Wow, just wow.
They may have included some social media sharing in their sponsored posts but social media promotion was not a revenue stream per se for all the bloggers on the list.
Perhaps I was shocked because this was the first revenue stream I ever explored and because some of the largest travel bloggers actually make full time livings out of their social media reach. But in the world of making a living online across industries it seems this is not an income stream leveraged by many.
I could speculate on the hows and whys but if nothing more, this is a wake up call for me.
I have noticed in the last 3-4 months that the world of online influence has become so saturated and competitive that it is impossible for your readers to see anything you post and brands have so much choice that opportunities are not coming my way, so I decided to deprioritize this.
It was just not bringing me the returns it should have based on the investment in hours. It was refreshing and encouraging to see most successful bloggers do not chase the algorithm either.
Blog income roundup – make money online from $1,000 to $140,000
Without further ado, let's get down to looking at 42 of the top earning blogs and see what are the most successful ways to make money online.

Some things to consider before looking at the income report roundup:
The below table only includes blog income reports that are relatively recent (last published in 2016) and the links will direct you to their last published income report.
The highest earning blog in the list made over $140,000 and the smallest made $1,000. The average is just about $27,000 and the total revenue brought in by the 42 blogs included in this list amounts to $1.1 million
Are these all the blog income reports that exist? No, for two reasons. Firstly, I excluded a lot of reports that did not provide a breakdown (and hence no insights), or were repetitive (typically drawing income from sponsored posts and Ads) and in the lower end of the scale as it was not adding any more value to the benchmark. Secondly, although I spent a significant amount of time googling income reports in all countries (in English) and searching in Long Tail Pro for related keywords, I can honestly say that I probably missed out some which did not come up. If you publish reports and I have missed you, please let me know.
Only eight out of the 42 blogs (19%) in this round up are in the Making Money Online niche. The rest are split across several other areas like parenting, food, lifestyle, DIY and personal finance. A lot of other bloggers mention working from home, being a stay-at-home parent, making a living online, etc. but 81% are not in the online marketing segment despite making money from teaching others how to blog
There are practically no bloggers in this income report roundup in the largest online niches like travel, fashion and lifestyle. These are niches where sharing income figures is frowned upon and looked down on by peers and where the aspirational component probably puts some people off talking about money. They are "selling" an image and being a successful entrepreneur is not necessarily part of that dream. On the other side, blogs in the personal finance niche are prone to talking about money so a lot of the bloggers there publish income reports
Let's have a look at who publishes or used to publish monthly blog income reports and where their blog's income comes from.
Income roundup of 43 bloggers and how they make money online with Table + Description
Click on the blogger's name in the table to take you to to a description of their income streams.
| Number | Blogger | Niche | Income | Still publishing reports? |
| --- | --- | --- | --- | --- |
| 1 | Smart Passive Income | Making money online | $140,900 | Yes |
| 2 | Making Sense of Cents | Finance and lifestyle | $139,400 | No |
| 3 | Pinch of Yum | Food and food photography | $94,000 | No |
| 4 | So Over This | Finance | $91,700 | Yes |
| 5 | Its a Lovely Life | Family lifestyle and travel | $87,500 | Yes |
| 6 | Busy Budgeter | Money, food, DIY, parenting | $86,400 | No |
| 7 | Sarah Titus | Food, finance, parenting | $75,000 | Yes |
| 8 | Believe in a Budget | Making money online | $68,900 | Yes |
| 9 | Show Me the Yum | Food | $46,400 | No |
| 10 | Just a Girl and Her blog | Finance, blogging and DIY | $41,700 | No |
| 11 | Matthew Woodward | Internet marketing and SEO | $25,000 | Yes |
| 12 | Horkey Handbook | Virtual Assistant and freelancing | $20,500 | No |
| 13 | Well Kept Wallet | Finance | $17,800 | Yes, but only totals |
| 14 | Niche Pursuits | Making money online, niche sites | $16,700 | Yes |
| 15 | Millennial Money Man | Personal finances | $15,500 | Yes |
| 16 | Johny FD | Make passive income online | $12,500 | Yes |
| 17 | Breaking the One percent | Personal financial planning | $10,000 | No |
| 18 | Treasure Gnome | Selling on Amazon and ebay | $9,750 | No |
| 19 | The Practical Saver | Personal Finance | $9,000 | Yes |
| 20 | Financial Best Life | Personal Finance | $8,800 | No |
| 21 | Rose at Water | Finance and family | $8,300 | No |
| 22 | One Hour Professor | Internet marketing | $8,100 | Yes |
| 23 | Fantabulosity | Lifestyle, home, fashion, decor | $7,670 | No |
| 24 | What Mommy Does | Parenting and working from home | $7,500 | No |
| 25 | Pulling Curls | Home, pregnancy, parenting | $6,800 | No |
| 26 | Single Moms Income | Making money online | $6,700 | Yes |
| 27 | Online Business Realm | Making money online | $5,700 | No |
| 28 | Boho Berry | DIY and | $5,200 | No |
| 29 | Jessica Gavin | Food | $5,100 | No |
| 30 | Pickled Plum | Food | $4,300 | No |
| 31 | Easy Baby Life | Parenting | $4,300 | No |
| 32 | The Bewitching Kitchen | Food | $3,600 | No |
| 33 | The Frugal Millionaire | Making money online | $3,500 | No |
| 34 | Retired by 40 | Finance and budgeting | $3,400 | No |
| 25 | Once in a Lifetime Journey | Travel blogging | $3,500 | Yes |
| 36 | Art and Classy | Home styling | $3,400 | Yes |
| 37 | Aileen Barker | Lifestyle and working from home | $3,400 | No |
| 38 | Embracing Simple | Lifestyle, wellness and making money online | $2,400 | No |
| 39 | Travel Blog Breakthrough | Make money online from travel blogging | $2,300 | No |
| 40 | Income Bully | Internet marketing and SEO | $2,200 | No |
| 41 | Mostly Morgan | Fashion and lifestyle | $2,000 | No |
| 42 | This Fairy Tale Life | Wedding and Disneyland | $1,900 | Yes |
| 43 | Gen Y Girl | Career and lifestyle | $1,000 | No |
And here is a list of all 42 bloggers, with a description of how they make money. Click the link on their names to view their income reports.
This is one of the best known blogs out there.
Pat Flinn is an online celebrity and one of the best known bloggers there are. He is the reference in many fields, especially podcasting (where he has a few trainings and webinars) and niche sites.
He is one of the few bloggers out there who not only published reports for years but also lists down his income breakdown with incredible detail, down to the URL of his niche sites. He makes money from pretty much every possible stream, from speaking to selling books, podcasting and all types of passive streams
---
Young Michelle started the blog to pay off her student debt and she grew the site to be one of the most successful blogs not least with an in-depth media coverage from all the large publications including a feature by Forbes about how she made $1 million in a year.
Interestingly, Michelle makes more than anyone else blogging about blogging and telling others how to replicate her success. Her affiliate marketing course is recommended by dozens of other bloggers
---
One of the best known food blogs there is. They specialise in recipes and making beautiful videos and photos of their food.
The Pinch of yum couple also makes a significant amount of money from teaching others how to take good food photos and videos.
They are one of the few blogs in this list who make little from teaching others how to make money money online, perhaps less than 10% of their income. Sponsored posts and advertorial collaborations are their forte.
---
This site was first started by someone different than the current owner as a place to help out with personal financial planning.
The site makes revenue from affiliates in the niche and from advertising. He also tells others how to replicate his success and leverage certain tools like Pinterest
---
Most of their income used to be from sponsored content then they started to move into affiliate.
They recommend a vast range of affiliate companies in the usual world of ecommerce (Amazon), blogging and travel. This couple also made over $38,000 from selling their blogging course. They are one of only two in this list who are partially in travel and so make money from travel related affiliates like hotels although they do not break it down. And they have a lovely site.
---
A lifestyle blogger and mum who wanted to start a blog and make a full time living off it and swears by a blogging training that helped her achieve that. She makes a lot of her income from affiliates and I suspect a relevant portion comes from teaching others how to start a blog and follow in her footsteps, especially other mums
---
Sarah Titus went from being homeless to making thousands a month from home while taking care of her children as a single mother.
She draws most of her income from affiliates and a lot of them are blogging tools. However, most of her income is generated from her store where she sells a blogging bundle teaching others how to start a blog and replicate her success so she blogs about blogging in her own way with her own designed training materials
---
Product sales are her main draw. Here, she includes a few Pinterest related courses including one shared with Gina from Horkey Handbook (further down on this list).
Kristin attributes her success as a blogger to Pinterest as she started as a VA in this field, so monetising this expertise is natural. Aside from the Pinterest course which launched in the month I looked at her income report, her affiliate income from blogging tools and other related services earned her almost $18,000.
---
These blogging couple makes a huge part of their income from teaching others how to make food videos.
They have a very successful training where they teach you how to record and edit the footage both in person across US cities as well as online via a webinar.
They have remained fully in the segment they started in and are monetising their expertise with others selling their own training. Their videos are very cool and their in-person trainings permanently sell out.
---
A blogging couple that started as a girl-only and used to focus on DIY but then switched to teaching others how to start a blog with some DIY added in for measure.
I estimate most of their affiliate income, which represents 60% of the total, comes from recommending various blogging tools. Product sales make up for the rest of the revenue
---
Matthew Woodward has become one of the best known sites in online marketing. Starting from scratch I have seen him grow to this level.
His degree of diversification is remarkable with over 20 affiliate programs drawing his blog's income. His site is almost a niche site on online marketing.
Most of the site's revenue comes from affiliates through the reviews and experiments he runs around tools and online services.
He also has a separate SEO agency and a bunch of niche sites and launched an SEO certification course in October 2017 that probably made him rich (the prize for the highest selling affiliate for the course was a Tesla!). His blog does not reflect his real income but is a good example for how affiliate income and monetisation should be done
---
Gina does a lot of VA work and writing as well as coaching and course sales.
The courses drew in 40% or so of her income the last time she reported but those include mastermind courses which she teaches in person so they are not totally passive. She also put together a Pinterest VA course with Kristin from Believe in a budget.
---
Deacon makes money from affiliates and advertising. Affiliate income comes from a long list of resources he recommends in his financial niche. He does not make so much from teaching others how to be like him but rather how to solve their financial issues so stays much on topic point
---
Niche Pursuits is a site focused on niche sites and making money online and the owner is true to his segment in monetising the blog with affiliate sales in all the tools and services he uses in his niche.
He also lists a few niche sites and the revenues they generate, including sales of physical products, but I have only focused on the niche pursuits site here.
BlueHost appears as well, but so do other SEO and online marketing tools. Affiliate commission sources are pretty diversified
---
One of the few bloggers in this list who actually share how much he makes from running a small digital marketing agency.
He also makes money teaching others how to start a blog (and Bluehost) but also from finance-related affiliate programs which are in his niche (like student loan refinancing). Advertising draws in a good amount too
---
Most of Johny's income comes from affiliates. I expect it to be through services related to working online and blogging, as this is his niche and Johny focuses a lot on passive income.
His income reports feel more like a vlog of his life and there is then a small breakdown with his income and expenses but he does not provide detail on how the revenue is generated.
---
17. Breaking the One Percent
The two friends behind this page and another blog in the personal finance world make most of their income from affiliates, 80% to be precise, and the rest from ads.
Some of these affiliates are related to making money online. They also do some consulting work for clients.
---
His income is pretty unique as he basically sells dropship products online via Amazon and eBay.
He has some seasonal products he designs for special dates like Christmas but otherwise he has a steady set of standard income. He does mention that he launches new designs every month
---
Allan is another huge Bluehost supporter and beneficiary of the "50% discount for my readers" offer like a few other in this list. He also pulls in a significant amount of revenue from ads through AdThrive.
He started selling an ebook about increasing traffic to your website which is doing him well and which is advertised by others.
Most interesting of all, Allan claims he works only 10h a month on the blog to generate this amount. Although I can believe that his income is largely passive, my experience as a blogger tells me 10h may be an understatement given that he wrote two sponsored posts which would have taken most of that time.
Add in some social media, some responses to readers, some analytics and writing the income report and it would be at least twice that much. Still very little compared to a 160h a month full time job.
---
Lauren makes most of her income from writing.
However, she also has a steady passive income stream coming from various affiliates including Bluehost which she decided to change to HostGator when her site was down a lot. This is an issue I have heard a lot of other bloggers complain about. Lauren also has some product and book sales
---
21. Rose at Water
Rose also runs a food blog but this one focuses on finance, family and faith with a good dose of food thrown in as well.
She makes most of her income through ads but also has a healthy amount of affiliates from the many food and cooking related products she recommends. She sticks to her niche to monetise
---
This income report is the compilation of five sites all of which generate most of their revenue from ads or affiliates although there is no breakdown as to what affiliates have brought in the money.
I suspect a lot of it is related to making money online
---
Jessica makes most of her income through ads and sponsored posts.
She also started to diversify her income with courses on how to make money blogging and one on one coaching sessions. Relying too much on ads is dangerous so this is a smart move
---
Lena makes money from selling her ebook on how to increase traffic which some of the other bloggers above have marketed and gained affiliates from. It is interesting how so many of these bloggers interconnect.
She also earns some money from sponsored posts.
---
Bringing in a well-diversified portfolio of revenues with sponsored posts in the lead followed by advertising, affiliates and product sales of a prenatal class which is very much on point. Hilary's income is well related to her niche and is a well-rounded strategy
---
Ads and sponsored posts made up about a third but affiliate income was the majority of Alexa's income. This is the result of a few resources for blogging and the ever present BlueHost as well as Tailwind, GoDaddy and other scheduling tools.
She is also making affiliate commissions from Elite Blog Academy, a course a lot of other bloggers swear by in term of learning how to become a blogger but which only opens for registration once a year. They do have a book though.
---
This is a very different blog making money from YouTube advertising as well as podcast ad placement. He also has managed to successfully sell on Fiverr for a unique voice-over skill.
His income report reflects the risks of relying too much on one platform you can't control (ie YouTube) and the variability that this has so it is very interesting to read
---
28. Boho Berry
Amazon affiliates is the largest part of her income as is YouTube advertising.
However, where the real big numbers in revenues come from is an Etsy store selling physical stationary, printables and stickers which is not included in the income reports but which, judging by the amount of units sold, I estimate at around $4,000-$6,000 more per month
---
29. Jessica Gavin (no longer providing income reports)
Sponsored posts and advertising, including brand collaborations, are the main revenue source for Jessica, a certified food scientist with a real life book in the shelves. Jessica sticks to her food niche
---
Another traditional food blogger making a living off sponsored posts and advertising
---
Almost all of this parenting blog's income comes from Mediavine advertising.
The site is interesting because it provides parents with a host of resources, even a "help line" of sorts to help them in case they are unsure about anything parenting related.
---
Randa's income comes from advertising (2/3) and sponsored posts (1/3) so no secrets there
---
Her income comes from affiliates almost entirely but she does not break it down. However, blogging resources do get mentioned a lot so I suspect Bluehost is another relevant source for this blog
---
Almost all of her income comes from affiliates but she does not disclose which ones. She also has another blog called The Pinterest Assistant focused on the subject
---
35. Once in a Lifetime Journey <- This is ME!
I published my income reports for just over a year, but have since decided to take them off the site.
---
About one third of her income comes from ads, some money from affiliates and then two thirds from Pinterest Syndication Influencer, a platform for Pinterest Influencers to sell their social media influencer and reach. This is one of the few bloggers here who actually monetises their social media platforms.
---
She makes almost 100% of her income from eBay. From the little she shares, I deducted she sells other people's items and not her own, as I could not find any reference of her on eBay.
---
Almost 100% of Christina's income comes from affiliates, mostly Amazon, GoDaddy and a course she promotes called Make over your Mornings. She does not detail how much each.
---
Will is quite detailed in his income reports and shares a lot of the behind the scenes work that goes on in travel blogging on Going awesome places although his income reports come from his site that is aimed at helping other travel bloggers. We have interacted online in the past.
Will is based in Toronto and is the only pure travel blogger I know who shares income reports. I will be happy to join him in representing our community! Most of his income come from sponsored posts and ads with a little bit of affiliates thrown in for measure but in the past he has also engaged in ambassadorship opportunities with some brands.
---
Nathan makes good income from selling coaching services.
What is interesting is that he is able to make a revenue of over $2,000 with less than 5,000 unique visitors per month, proof that you do not need to be big to make a living blogging, just very targeted and engaged.
Nathan's email marketing list includes half of his monthly visitors, quite an achievement. This means allows him to monetise this very engaged and loyal community.
---
Morgan made her income half from sponsored posts and half from affiliates of her hosting company. This time not BlueHost but Hostgator.
---
Revenues coming through usual affiliates and ads. But she also has a redduble site where she sells her print designs and products in the Disney and fairytale niche although she does not list those revenues in her income reports. A pretty niche site, if you ask me, but one she still manages to monetise well.
---
43. Gen Y girl (offline)
Income generated primarily through sponsored posts
Pin this post to any of your #bloggerfinance Pinterest boards