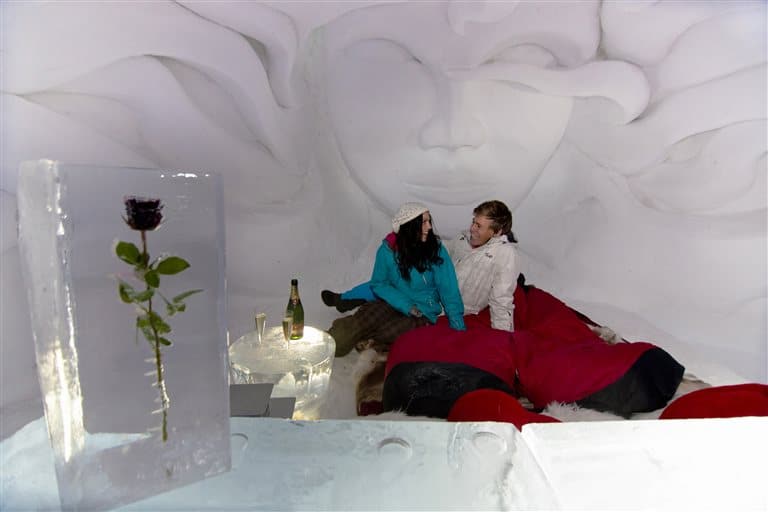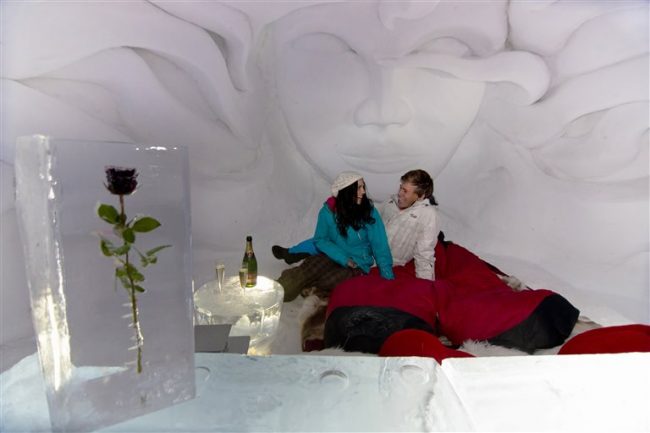 I'm a tropical weather kind of gal. I have been escaping winter in Dubai and Singapore for close to 9 years and all my warm clothes are almost a decade old. At the rate I am using them, they will last me another decade.
When winter comes, with the exception of the short stint home for Christmas, I look for warm destinations. And when you live in Asia, Africa or the Middle East, this is relatively easy. In the last 10 years I have spent New Years' Eve in Cambodia, Marrakesh (it was slightly cold there), Uganda and Australia. However, there is one reason why I would face my fears: Sleeping under the stars in an igloo hotel.
Why?
Because there is something inherently romantic in the experience and because I like trying things that are out of the ordinary. So for this, I would endure freezing temperatures for one night only.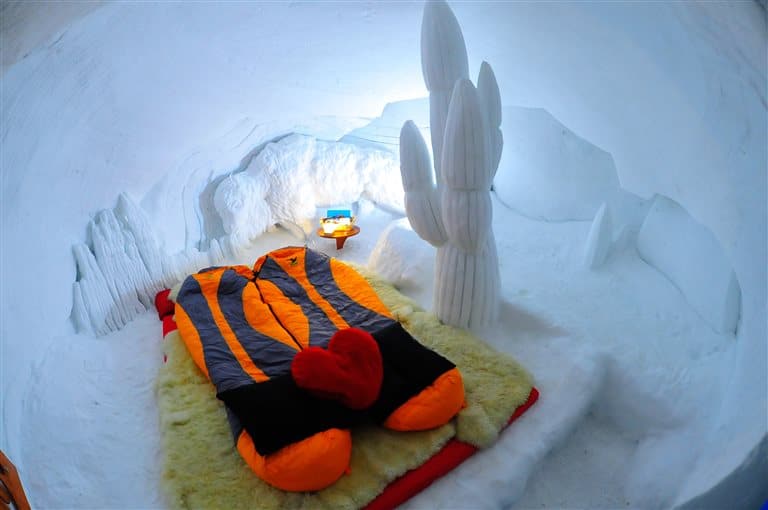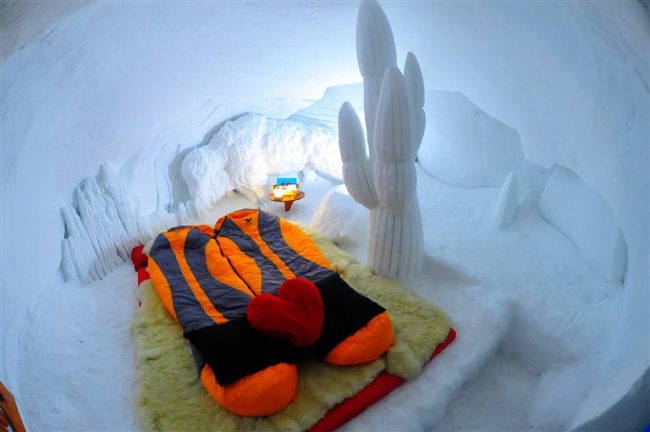 Most of us will have seen the stunning photos of the several ice hotels in Europe's Nordic and Central European countries, especially since spotting the Aurora Borealis has become a popular winter activity. One company has slowly developed an empire of igloo villages across Europe: Igloo-Dorf.
They have properties in Andorra, Switzerland, Sweden and Germany. Some of them are relatively basic whereas others have their own whirlpool. Given the freezing temperatures of the igloos and the lack of running water or showers you are likely to spend only one night there and so the company has come up with affordable packages where you share the room with other adventure-seekers. Alternatively, you can also book a double room which comes with their own bathrooms and a double sleeping bag to cuddle up in.
The igloos are built every year in a children's playground fashion. They put air balloons and cover them with snow. Inuit artists take care of designing the art inside the rooms and shared facilities.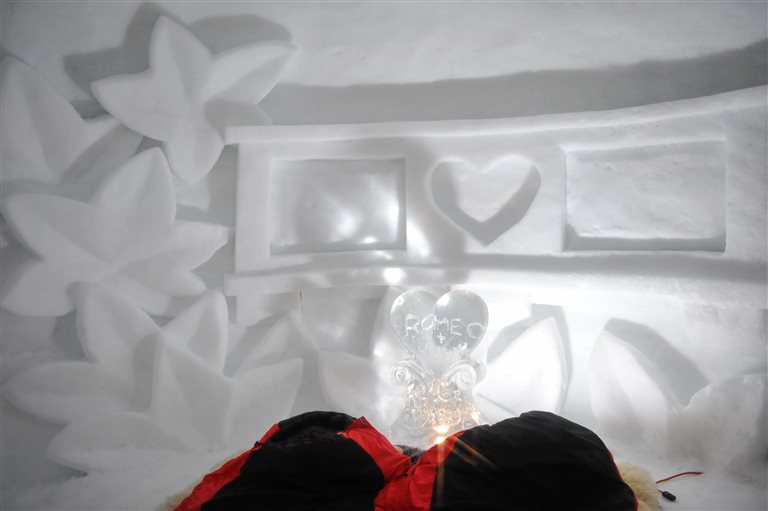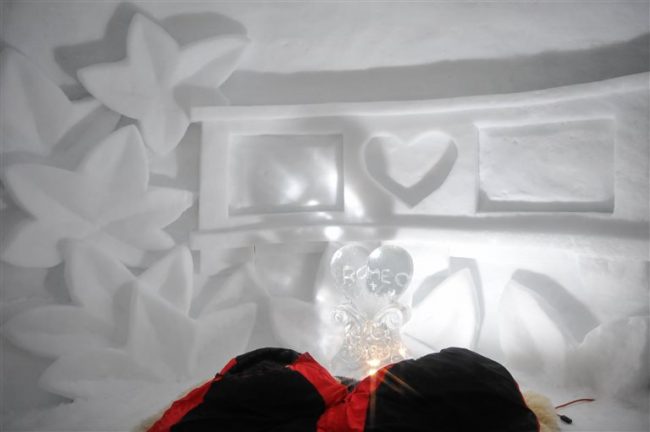 The property in Germany, built only 4 years ago, offers views across 4 countries.
I have to say that the Igloo Village accommodation is relatively basic and requires a level of "work". You will most likely have to trek up to the village in several of its locations, you won't have access to showers and you better bring your own extremely warm clothes – they will only provide a sleeping bag and liner. It is like the winter version of camping: food is cooked in a gas stove and limited to fondue or spaghetti, breakfast is served at a nearby mountain restaurant. So I guess this is aimed at skiers who already have the necessary equipment. As per those who, like me, are not too keen on partaking in life-threatening activities (that includes skiing, climbing, off road biking, quad biking and generally anything where I do not have full control) I guess this is not for you. The Village also indicates that in some cases you may have to evacuate the Igloos in the middle of the night in case of avalanche.
So what are the options for those who, like me, prefer the warm-weather?
A Hot Igloo!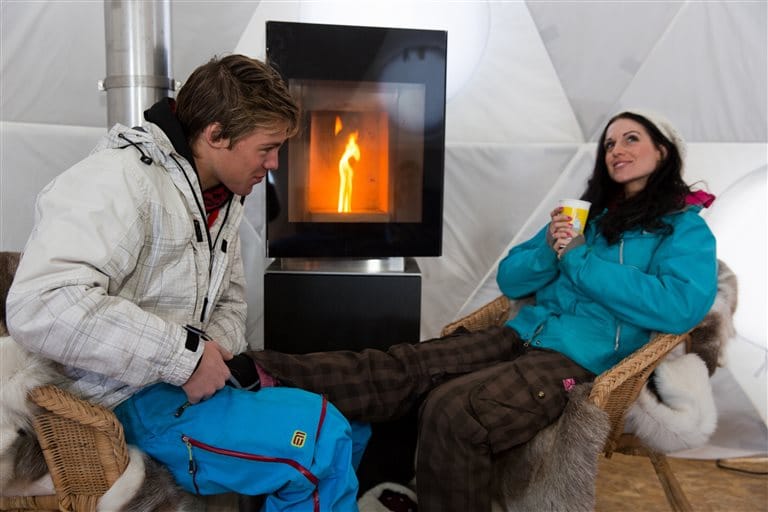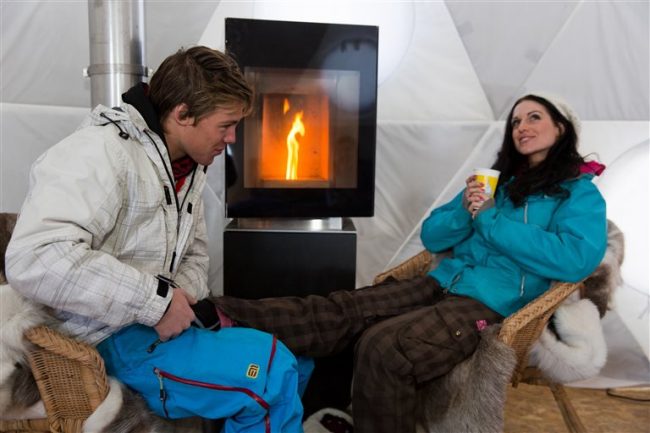 It feels a bit like cheating but it is basically a tent surrounded by ice with heater inside to keep you warm, You are still in the village and can enjoy the beauty of the surroundings but you will not run the risk of poking yourself in the eye with a stalagmite of frozen breath. Or, for a more surreal experience, walk into their Igloo Bar in Barcelona with a constant temperature of -5 C and when you've had enough, walk out into their beach terrace.
And for those who are not skiiers but can withstand the cold a bit more than my tropical body you can try other Ice Hotels or Igloo options more geared towards travelers than skiers where attire is provided and you get a view of the Northern Lights together with your booking. At the Arctic Hotel in Rovaniemi you may even meet Santa. After all, he lives there.
Credit: All images from Igloo Dorf's website