This is the fourth part in a series of posts that describes some incredible moments experienced by travelers from all over the world. These are instances where a complete stranger helped out these travelers and left a big impact on them, showing all of us that kindness still exists today amidst our hectic and busy schedules. Travel is all about discovering and improving yourself, so don't forget to pay it forward the next time you see someone in need!
Travel Stories Part 4: Prue & Becky
Dive experts and authors of travel blog Straight on Detour
Arriving in Liuku in far western China was strange. It was as if we had entered a city which was awaiting the apocalypse. Shiny new high-rise buildings rose up into the sky; Empty. Freshly painted roads; Not a car to be seen. A mega-mall selling everything; Vacant. After hours of searching for a place to stay we resigned to the fact we would be sleeping on the curb beside the bus station to wait for an early morning departure.
After stretching our dinner for as long as possible, we began to play the waiting game. In the distance a roller door could be heard from one of the garages, and then a lone figure could be seen walking toward us. Unwavering in his steps he marched right to our sides and began chattering in Chinese, a language we found impossible to master. Unperturbed by our blank faces he soon began to use his hands, now that we could understand. He wanted us to follow him. As female travellers we don't always take offerings but the warm smile and relentless beckoning was hard to resist. Agreeing between ourselves that with the slightest sense of uncertainty we would be out of there, we followed him to a workman's garage-come-home with a stove already brewing tea. Sensing our hesitation our host made a rapid phone call, passing the receiver to us after a few brief words. On the other end of the line was a sprightly female voice, his daughter, who informed us that as a father her dad simply couldn't let us sleep on the roadside. He wanted us to know that we were safe and had a place to sleep, as we nodded at the conversation the impossible happened, the old mans smile grew.
Prue and Becky blog all about their travels here, on their Straight on Detour blog, and hold a very interesting and unconventional story on how they both met. They also have a section dedicated to scuba diving so be sure to check that out!
Travel Stories Part 4: Shobha
American expat in London enjoying independent family travel with her kids
My daughter has had her stuffed toy which she calls Bubba since the day she was born (literally).  My mother brought Bubba with her when she came to visit us at the hospital.
Bubba is a Winnie the Pooh bear dressed as a bunny because my daughter was born right before Easter.  I have never seen another one like her.  Needless to say Bubba is very precious.
My daughter cuddles Bubba when she goes to sleep and has slept with her every night for the nine years of her life.  Bubba has been all over the world with us and is practically a member of the family.
About three years ago, we were in a taxi in London returning from Heathrow when my daughter fell asleep with Bubba.  We were all tired from an overnight flight from visiting family in the USA.  I didn't notice when Bubba fell on the floor of the taxi and it drove off.
In fact we didn't notice Bubba was missing at all until that evening when our doorbell rang. We were not expecting anyone and was really surprised to see the taxi driver from the morning standing there.  He had come to drop off Bubba!
It was incredibly kind of him because he could have just left Bubba at some lost & found.  We would have had a serious issue getting our daughter to sleep that night but that would not have been his problem.  We were really appreciative but he wouldn't even accept money for returning Bubba to my daughter.  He said he had grandkids and understood how important a toy could be to a child.
We are very careful with keeping an eye on Bubba now because such good luck may not happen twice!
Shobha and her husband enjoy traveling with their kids and run a blog to provide travel inspiration for families. Read all about their family adventures at JustGoPlaces.
Travel Stories Part 4: Alex Tsuk
Founder of BookGreener.com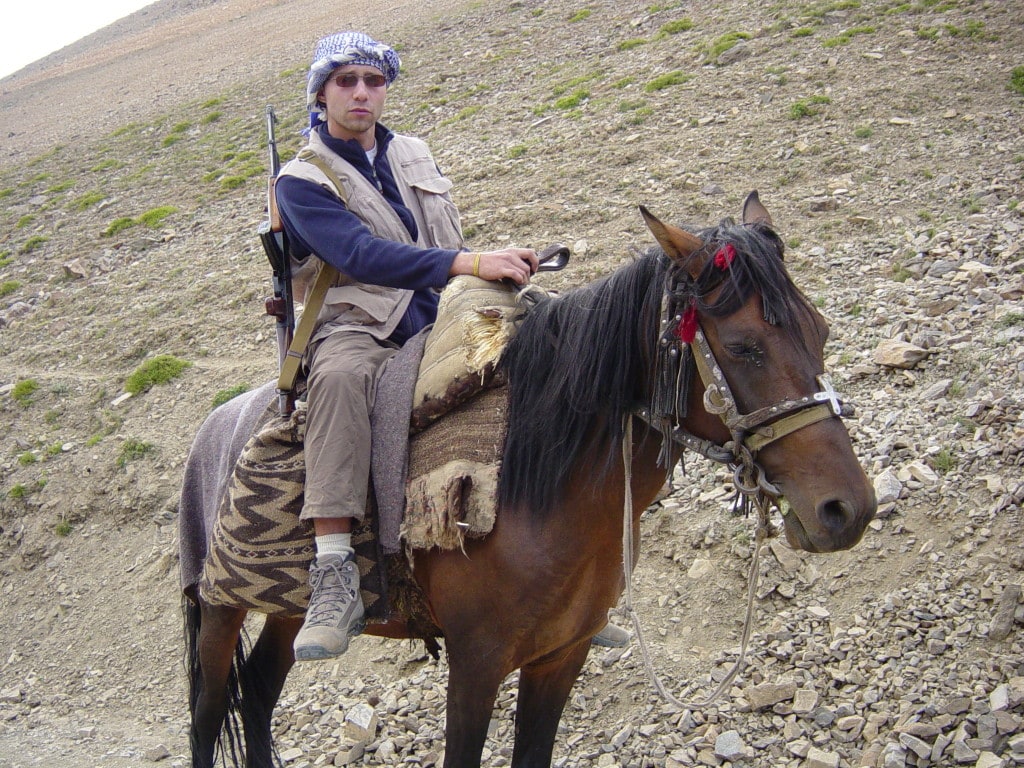 I launched my travel website a few months back and I have been bootstrapping the development so far. One of my immediate goals is to find funding so we can keep going. A few days back, I had managed to secure a 30 minute meeting with the CEO of a large travel company who was visiting Bali for 6 hours and knowing his values, I knew this could be a very important pitch.
As always, when I have an important meeting (or a flight to catch), I plan to be 1 or 2 hours early, just in case….
For once, this cautious planning was useful as I got a flat tire on my way to the meeting. Being in the middle of the rice field in the North of Bali, I thought my best chance to get on time to the meeting was to call for a taxi, leave my car and take care of it the next day. It was pouring, I was 2h away from my appointment, the equipment I had on me was very basic and I knew I would be a mess If I had to replace the tire on the spot.
5 minutes after I had parked on the side of the road, about to dial for a taxi, a car out of nowhere pulled over and two guys came out; they asked me if I wanted help with my tire!
To be honest and I am ashamed of it, my first reaction was: "Wait a minute, that is very strange. I get a flat tire and those guys immediately show up and offer to help… could they be the cause of the damage?"
My second reaction was to ask for the price for the service and that's where I realized I was completely out of place. They were offended by my question and told me it was part of their culture to help each other… what could I answer to that?
Of course, I helped them change the tire, ruined my outfit and made two friends.
15 minutes later, I was back on the road.
And this story helped me break the ice with the potential investor!
Alex currently holds the position of Chief Executive GreenGuru at BookGreener and practices yoga daily. BookGreener.com helps travelers make sustainable accommodation choices and the company also plants a tree for every room booked through the site. 
Travel Stories Part 4: Charmaine Pek
Student at Emory University
Colombia, the only risk is in wanting to stay.
That was what they told me before I flew off to Colombia.
Holy moly, Colombia? What about the drug cartels and what about the other risks?
I spent eight weeks teaching English with an NGO in Barranquilla, Colombia. This NGO sought to educate the children of a particular village that had been displaced by the floods in Barranquilla, Colombia. In the mornings, I taught in an empty space behind a villager's house. The boys would run up, offer to carry my huge back pack, before we would run through the village knocking from door to door to invite more children to attend my English class. So this is how it goes: I start with 2 boys and come back with 20 more.
The heat and mosquitos were enough to keep us complaining for hours. If the sun were not beating down on you, it would be raining until the streets get flooded. On top of that, I saw heads popping out of the windows of the colorful buses to stare at my puny Asian eyes & jet-black hair.
I depended on the kindness of Colombians to navigate around. Without having any bus stops, I had to remember significant landmarks and ask for directions. The conversation would always end with, "De nada, mi amor" (You are welcome, my love). It opened my eyes to see the beauty of humanity once again.
Then, I delved into the Colombian culture. The people are such fun-loving creatures who are ever so warm. The only time that they don't make jokes is when they are asleep. They are ever so chatty – in the mornings, the bus rides are filled with conversations with strangers, fruit sellers entering the buses to sell apples, pears, small tangerines, candy sellers and even comedians who come up to tell jokes and then walk down the bus to collect tips at the end of it.
Anyone who has really been to Colombia – experienced the Costenos' (that's what the Barranquillans are called) way of life, the crazy fun dance parties, the fried food and the fruit juice cafes – will have a tough time leaving. While there are many places that are hard to leave too, some are definitely easier. I remember how I would have to hug and kiss each of my Colombian rugby teammate on the cheek whenever I met them. It wasn't enough to just wave to the group.
What a warm and fuzzy feeling. I might have left a part of my heart there, and will be going back in the next few years. Immersion is a fickle friend, that's what they say.
Charmaine is currently completing her finals at Emory Univeristy, after which she will return to Singapore. All her travel adventures are posted on her Instagram page here.
Travel Stories Part 4: Theo
Owner of travel blog The Vagabond Beat
Leaving dusty Panjakent was harder than expected. A late departure, three engine failures (once pushing our old Lada through a tunnel in shin-deep water), and a rest stop at Varzob (there's always time for tea!) meant we were seriously behind schedule.
Avrangzeb was the youngest passenger, a twenty-year-old student returning from a wedding in his home village. Polite but reserved, he suddenly became serious when I told him I didn't have a hotel as we pulled into Dushanbe around 2 AM. Alighting near Capital Park, I said goodbye and walked away, Lonely Planet in hand. I was hot, sweaty, and exhausted.
Avrangzeb shouted. "Where are you going?"
"To find a hotel."
"No, you come with me."
His father had come to pick him up, and after a brief negotiation, we headed to his modest apartment.  I was embarrassed, but grateful.
I spent the next three days in Dushanbe with Avrangzeb. He helped me obtain my GBAO permit, showed me his university, copied me MP3s of local music, introduced me to his friends. We chatted awkwardly and extensively in a weird mixture of Russian, Tajik, English, and pantomime.
The first morning he shared his breakfast. Tea and jam with a few pieces of moldy round flatbread. I was heart-broken. He didn't seem bothered or embarrassed by the mold, which I discretely removed.
I knew I could never repay him. The last day I bought him lunch. He devoured the kebabs gleefully but refused a cold Baltika. Upon leaving, I gifted him the only item resembling an American souvenir I had—a soiled pack of playing cards.
I'll never forget Avrangzeb for his kindness and generosity, so typical of Tajikistan's hospitable culture.
To read more about Theo's travels in Central Asia and beyond, check out his blog here.
I am in the look out for similar stories to be featured in the next release. If you would like to share yours, do email it to marpagesvidal@gmail.com